I had a 15 gallon tank sitting around that used to be a reef tank so I decided to turn it into a Cryptocoryne jungle. I've been hooked on cryps lately. Not sure what it is about them, but they've become my favorite plants lately! This has been a relatively low budget tank, using mostly equipment I already had.
Tank: 15 gallon (24 x 12 x 12 in.)
Light: Finnex FugeRay
Filter: AquaClear HOB
Heater: Jager 50W
Flow: Maxijet-400
Co2: DIY for now (may go pressurized later)
Substrate: worm castings base topped with sand and gravel mix
Plants: These are just the species that came to me with solid ID's. I've got quite a few others in there that I acquired unlabeled from the LFS. I've got hunches on what some of them are, but Crypt IDs are tough so I'm not going to put money on it. Here's the ones I know for sure:
C. hudoroi
C. wendtii (several varieties)
C. undulata
C. crispatulata var. Balansae
C. affinis
C. parva
C. albida
C. nurii
C. pontederifolia
C. cordata
There are a lot of smallish green crypts that I suspect may be a combo of lucens, lutea and/or petchii.
No livestock yet aside from snails.
April 2
March 8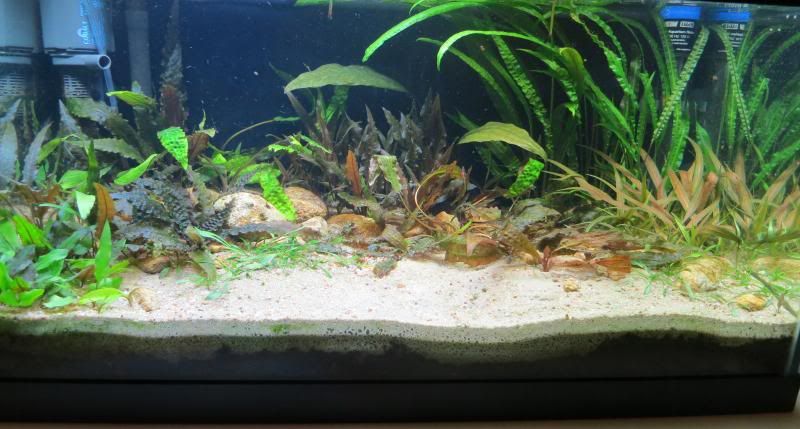 February 22
February 8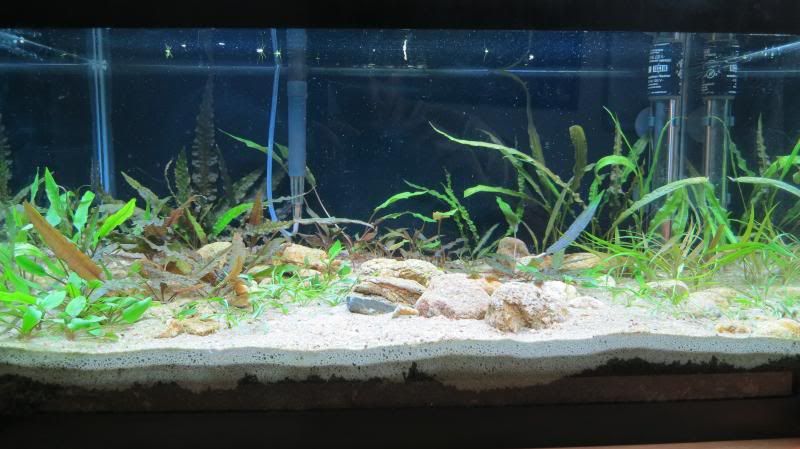 January 29
January 19, 2014 - first plants are in
January 18, 2014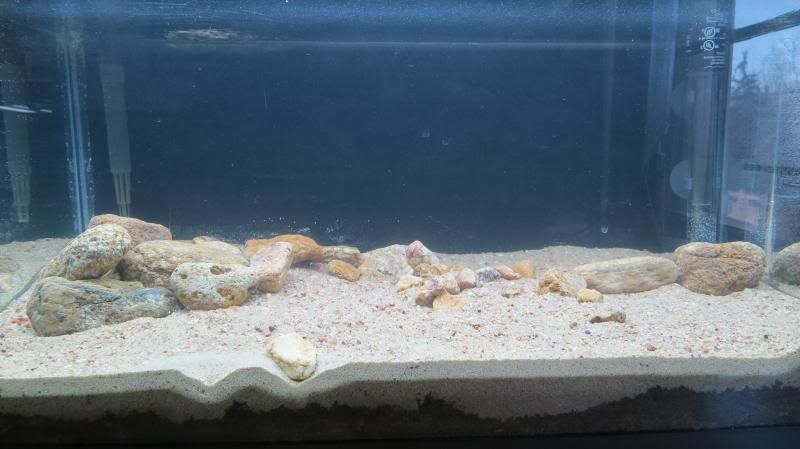 Clay, dolomite and potassium sulfate as substrate additives. Not sure if these will really make much difference, but figured I'd give it a shot!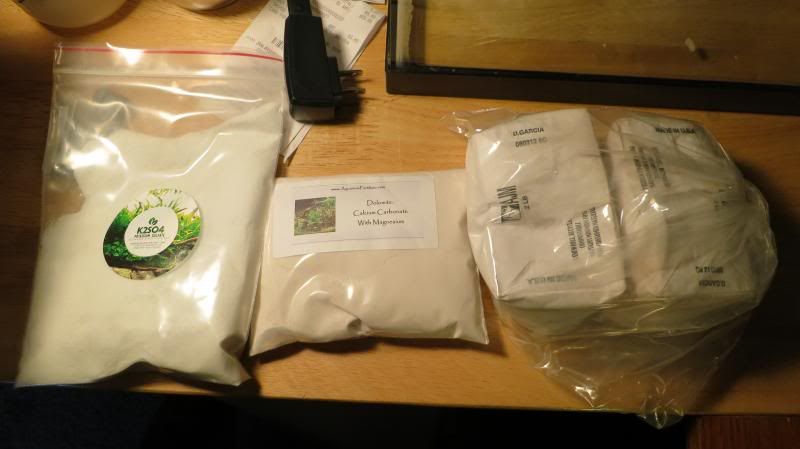 Began by trying to boil this stuff, but that was making a mess so I just threw it in the tank (almost boiled it over onto the stove - that would have got me into trouble...)
Mixing in some red clay. This is variety is supposed to have a high iron content.