Discussion Starter
·
#1
·
Just set this tank up a few days ago for my new blue pearls!
So far all it has in it is:
Fluval Shrimp Stratum
Some christmas moss
Small rhizome of bolbitis
Water Sprite
Water wisteria
Marimo balls
and one lone crypt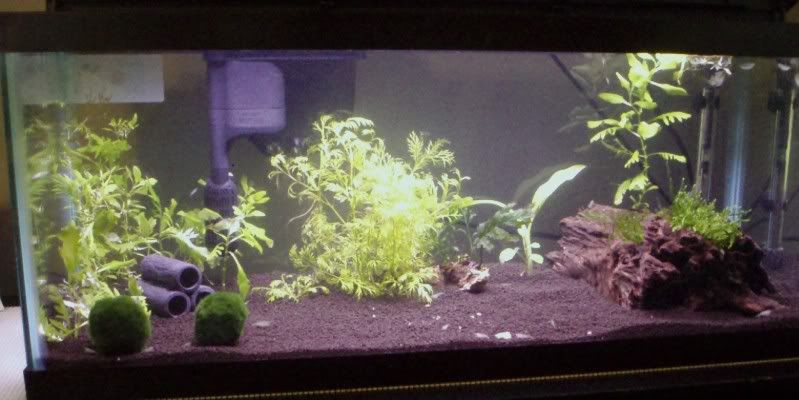 Thinking about adding a small school of some Boehlkea fredcochui to keep with the blue theme. :icon_cool:
Also want to get a better light so I can add some more plants, but for now it has a single t8 strip light.
Used a tetra whisper 30gal filter. The intake comes apart in two pieces, so cut a piece of air conditioner filter foam and clipped it back together to make it shrimp safe, and it looks a bit nicer than having foam on the outside of the intake imo.