Well I picked up a 12 long with the most recent batch from Marineland depot. Came quicker than I expected thankfully
After I got it of course I saw some specs on a 48"x12"x12" rimless tank on the glasscages site for about 200 shipped, but I told myself no, unless I get a promotion and my own office.
Oh wow. Lots of packing!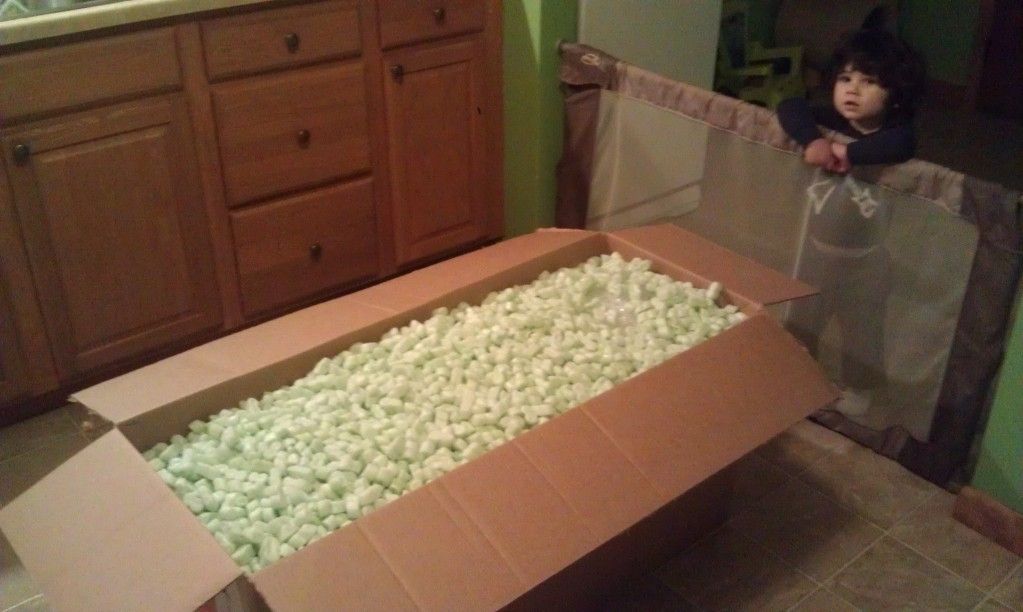 And even more
And unpacked. Found some driftwood later at a LFS. One big piece on the left and another small one on the right. This will be the general starting point.
I have a 36" dual T5 NO light ill be suspending over the tank and will be going w a CO2 PB setup unless there's a definite advantage to full size. I'll also probably going w one of pfertz's systems since they seem fairly straightforward.
Picked up some aquasoil and have tossed around the idea of capping it with some blasting sand since it looks pretty nice but maybe that's a bad idea. I can't think of why but I'm a noob still so I'm probably not factoring in everything I should be.
In terms of plants, I'd like to have some sort of moss to attach to the wood and some HC to carpet the bottom which will be totally clear in terms of hardscape on the right side. I'll be doing a DSM on this which will be interesting with the wood bit still possible I'm sure. I'd like to attach a few plants to the wood with emmersed portions eventually and some moss to the emmersed wood of which I can snag a few types of on my property.
In terms of fauna, I would love to find a really active schooling fish and couple a school of those with some nano Cory or possibly otto. Some snails will complete the natural cleanup crew.
As far as filtration, I have a couple of options. The first is a sun sun 302 I got in a trade with a larger tank I'm not using. It would certainly be sufficient but may need a ball valve for flow control since it would probably be a bit (ok a lot) excessive. The other option is an Eheim 2011 I picked up recently. It's in amazing shape but I'd need to run a powerhead or two to properly circulate the water since I underestimated the kind of flow needed for a tank so long. Either way I plan on running clear tubing and glass or acrylic lily pipes in the hopes of a clean looking tank. I tossed around the idea of a sump but will probably opt for more simplicity despite the definite benefits it would add.
Any ideas or advice would be great as I'm not sure what the best type of plants/moss would be and this would be my first hi tech tank. Also advice in terms of fish would be cool too. I initially wanted to go w CPD and nano Cory but heard CPD can be really skittish and tend to get suicidal. Thanks for reading my insomnia induced rant of the day