Discussion Starter
•
#1
•
Hi there,
I think my tank has finally stabilized enough to think about adding a few plants. it's been up and running for about 7 months now, and have gone through the cyano, the diatoms, the dead :angel: fish...
I've been through the whole Plant Profile list and can't decide what to do for some plant background plants. I have low-medium light with very small gravel substrate, temperature is about 74 degree F. no CO2, occasional fertilizing of water column(once a month). All of my root plants I have been placing in cut off Evian quart bottles with the same gravel substrate and a Osmocote tab.
I have a 17 gallon that is about 14" high only so the really tall ones might not work for me...was thinking some Vals or Sag, grassy looking, but not too tall?? included a picture: I've got an Anubias on driftwood, a Java fern, two Crypt, luteal, a couple of Marimo moss balls and a bunch of Java Moss I am going to phase out as soon as I get a little more plant coverage. In the meantime, I'm going to get some Hornwort to fill it out until plants grow in and to help with Nitrates. so... suggestions?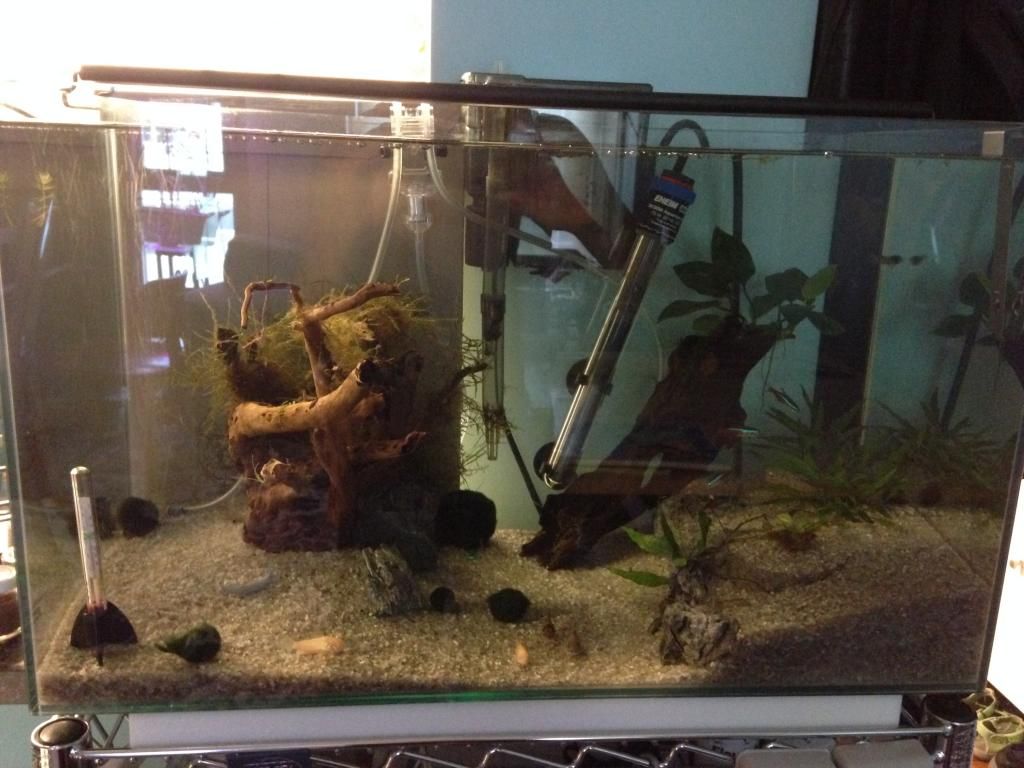 Sorry, lights are out when the pic was taken.