Discussion Starter
·
#1
·
I really like the basic aquascape of my tank. but i feel there is to much green. im thinking i need a red plant in the middle left. but i am not sure if i want one of those red lillie pad type plants or ludwigia glandalosa. i also think i will switch my ground cover out to glosso the marcilia is a little to tall. here are alot of pictures to help you see it. sorry about the picture quality. i also had an algea outbreak because i was trying to use up some old PMDD that i had and it kinda messed my dosing up but you will get the idea. and any other help or advice that you have would be very very helpful.
Thanks CJ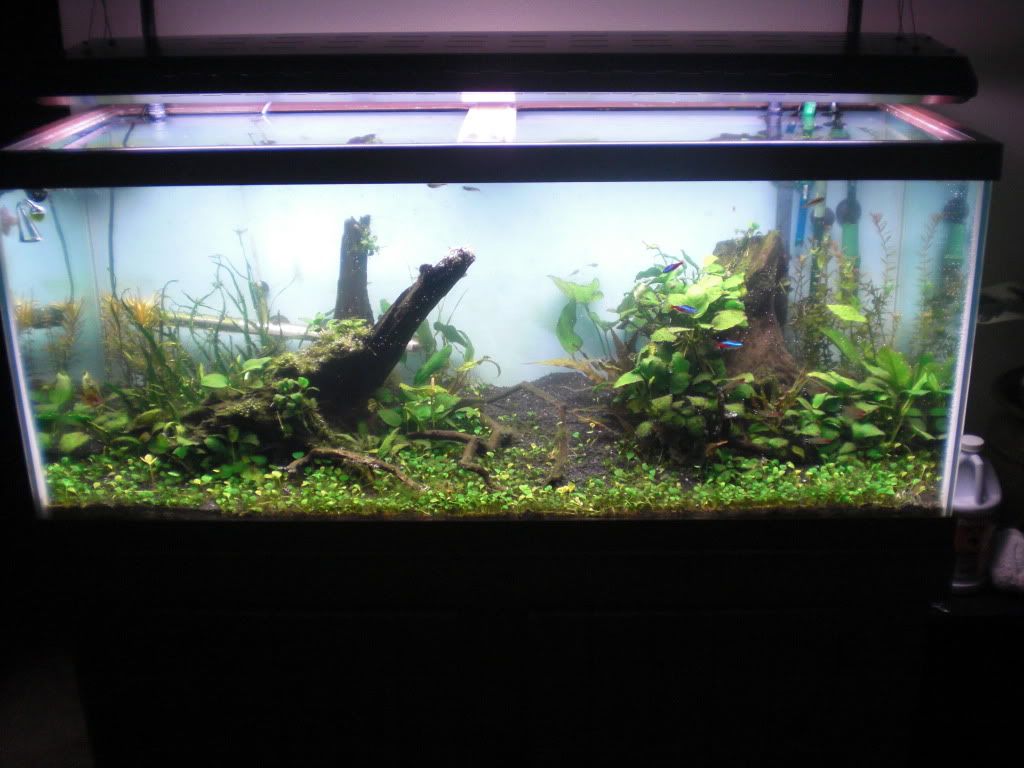 Full tank shot. lots of anubias but i like them because they are easy and flower alot.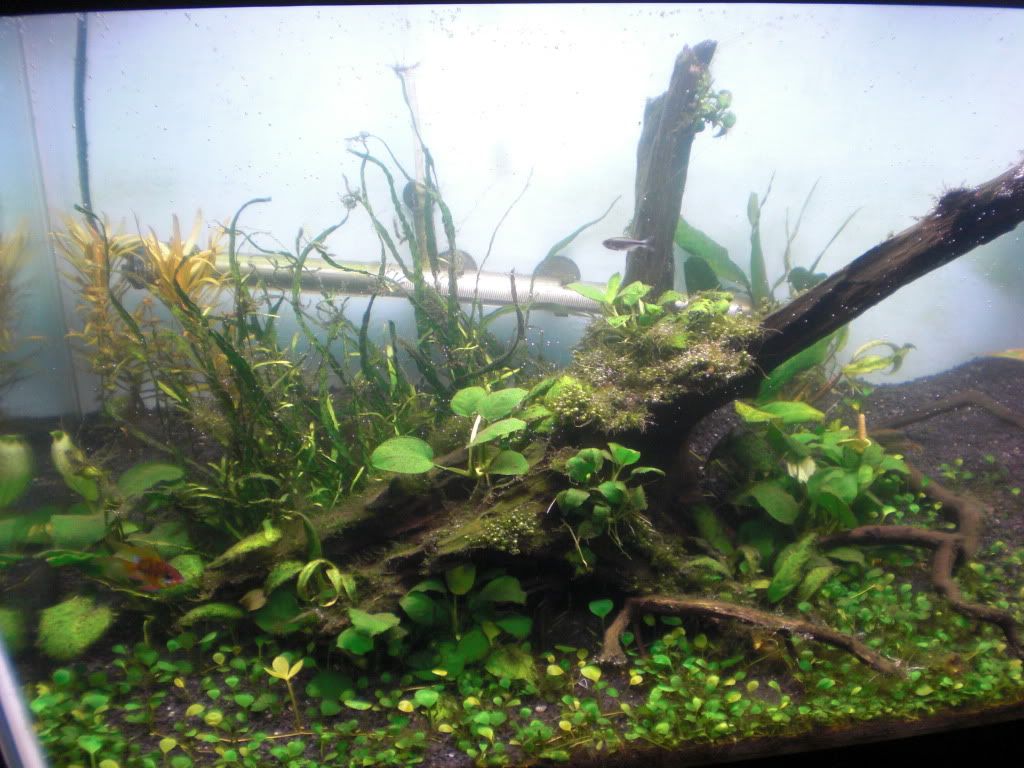 Left side. will look a little better when the part behind the log grows in. i have i think its nasia gold and one other plant that looks like bacopa but round and more red leafs.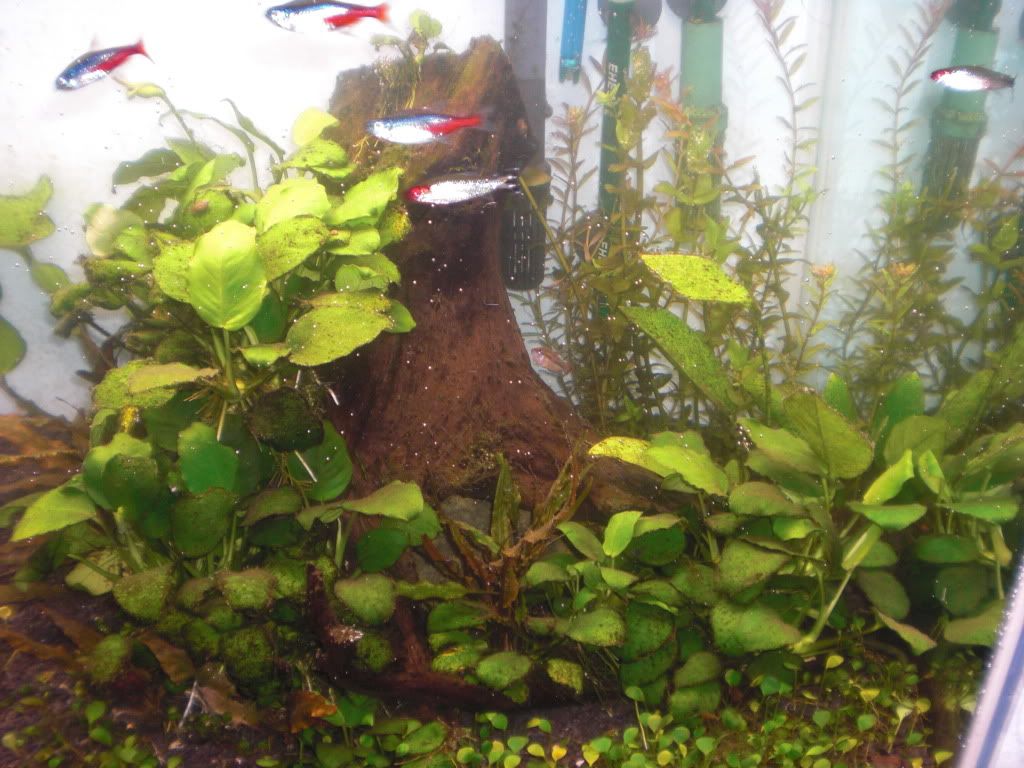 Right side. you cant tell but i have brown/red crypts growing under the anubias on the wood to help break up the nana and the ground cover.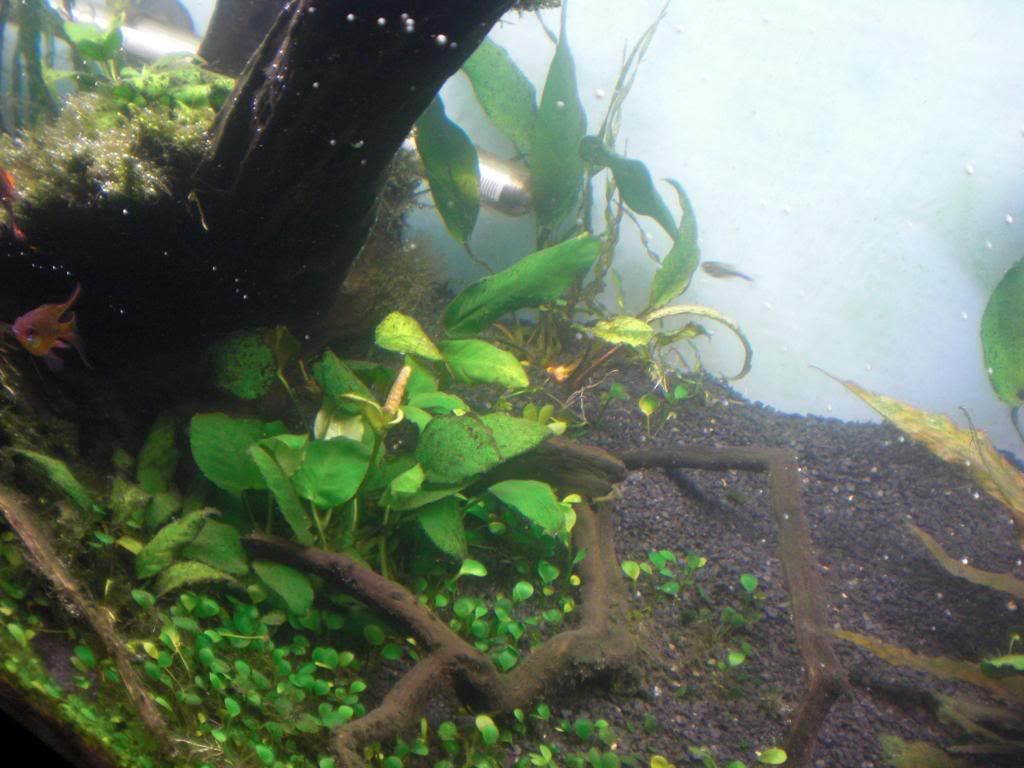 Middle Left part. im thinking i need a red plant behind that large anubias that has the flower.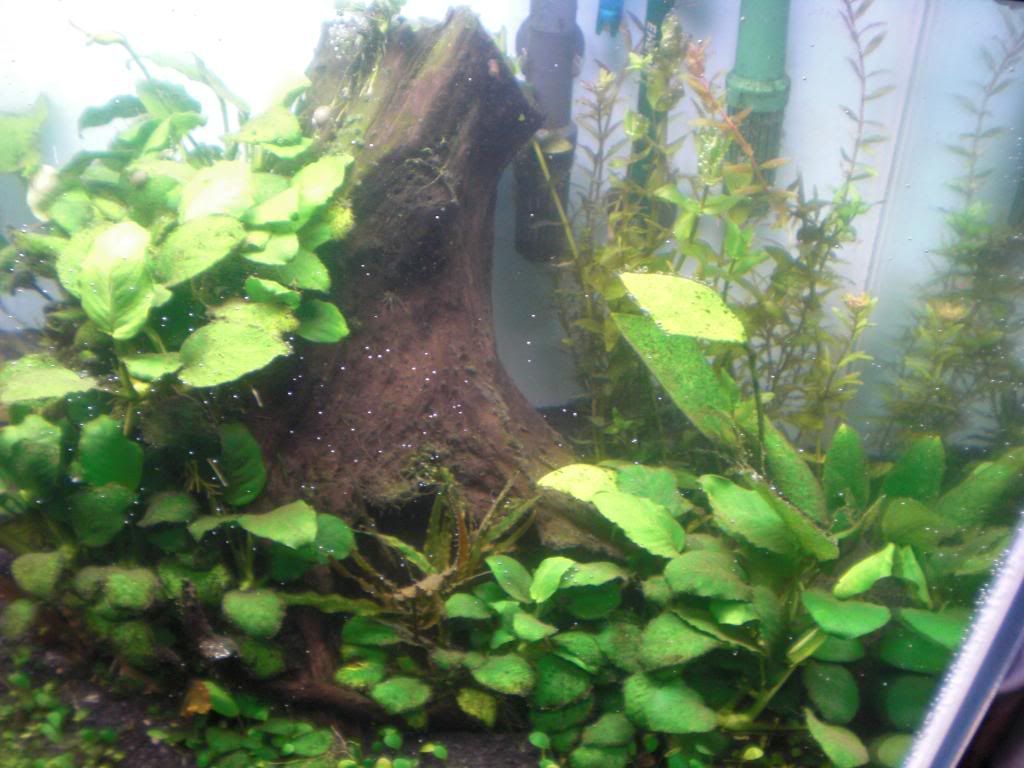 Far Far right have rotala and bacopa behind the anubias. just trimed it thats why its so low.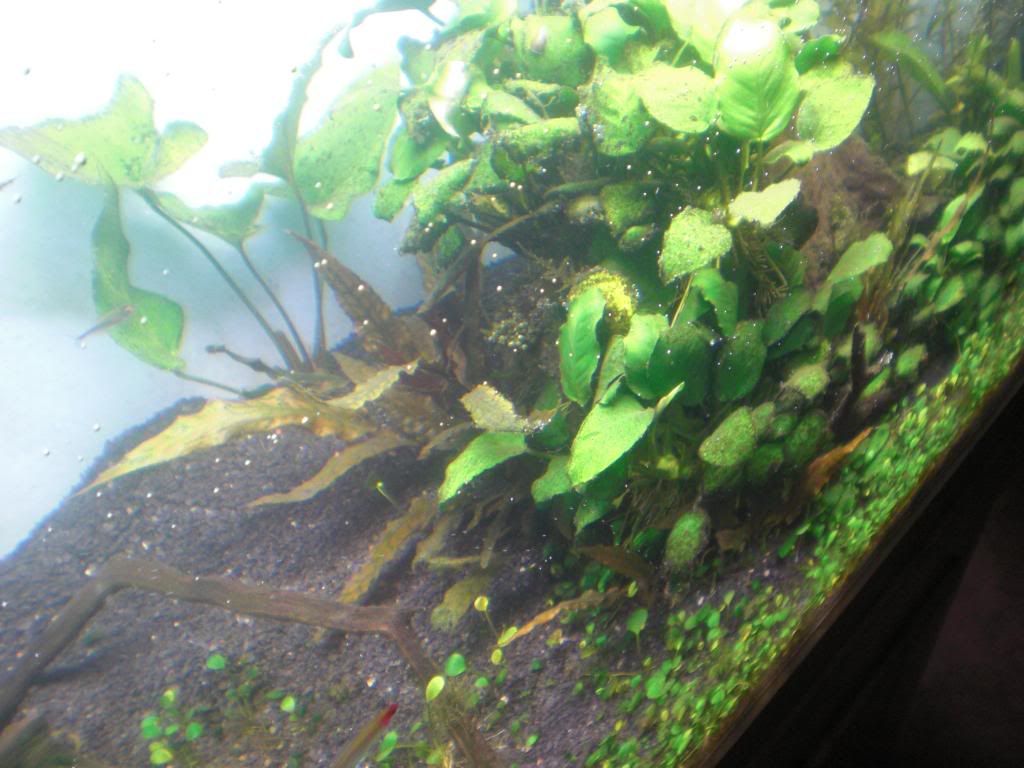 Middle Right this one you can kinda see the crypts under the anubias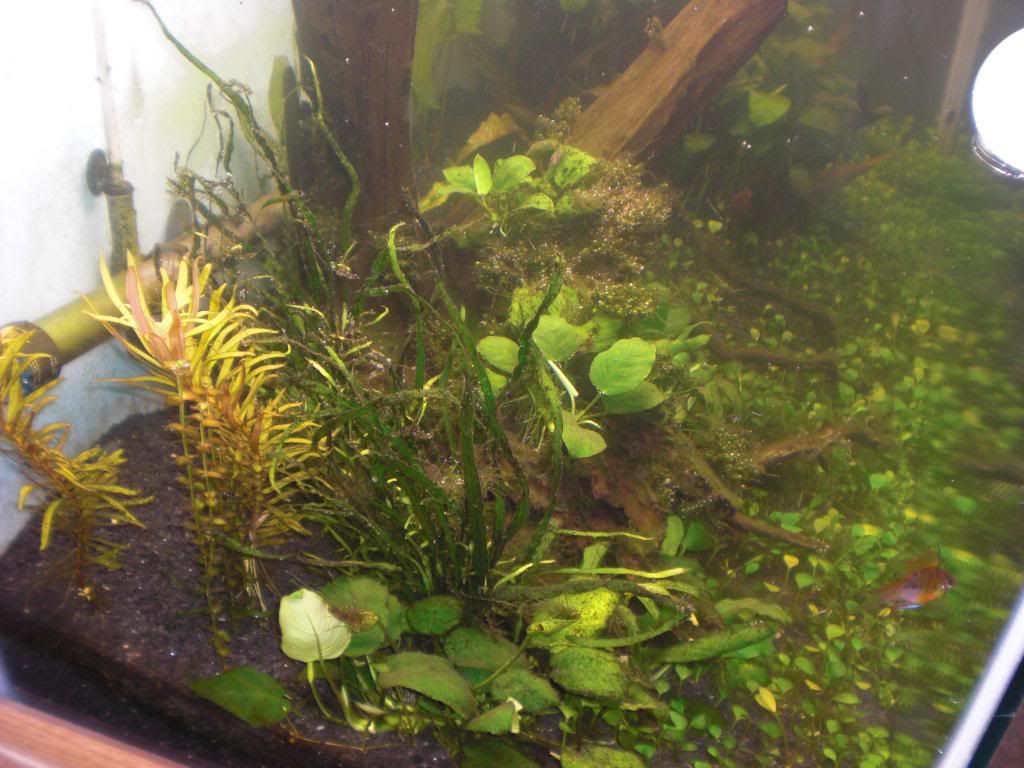 Far Far Left. this is the part i need to let grow up and i think maybe one more stem plant can fit back there but dont want to over crowd it.
My set up is a 75 gallon with a 4 bulb TEK light. my bulbs are about a year old and need to be replaced but thats a side note :icon_mrgr i have a SUMO reg and dose the EI method