Discussion Starter
·
#1
·
So I am starting a new thread with a better title because someone suggested it.
((HERE IS THE OLD THREAD IF YOU need to refer back>>
http://www.plantedtank.net/forums/22-planted-nano-tanks/1010617-ideas.html
<<)) Plus I still need more help. I am a complete noob. It was also suggested that my Amazonian soil needed more plants. So I went and bought lots more plants. I did add some more substrate because in my opinion it was needed. I also added a rock.
I also just added neon tetras and a shrimp. ( I don't know what kind of shrimp) The people at my LFS AquaTouch said that to keep the algae I had under control he would be my guy. So Now my tank is cloudy. Looks horrible. I just changed the water yesterday. My filter is the cascade penn plax 200. I'm tossing my Co2 Fluval because it doesn't do what I want and plus the Co2 ran out. So here are some pics I took this morning. Any ideas guys? I really need advise. Please know I am so new at this so keep the terms simple. LOL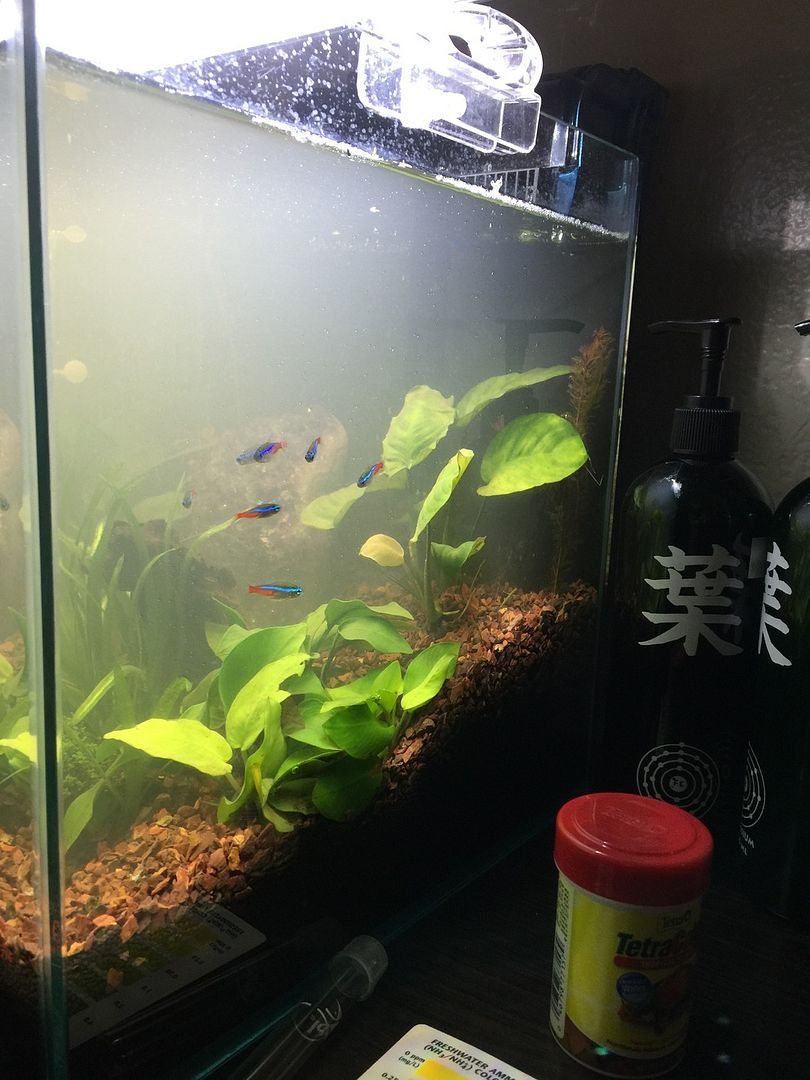 Also Are these snails bad? ----------V ( I washed all my planted before putting them in -_- )