Discussion Starter
·
#1
·
So for a while my second aquarium I thought was awesome, Was working out great was very heavily planted fish were happy plants were happy, algae was at a minimum, and all of a sudden my timer goes out while im on vacation and the lights stay on for way too long with no co2, some fish died I assume from stress plants got out of hand and algae took over, he a picture of the tank before this happened.
needless to say I tore this down, the only things i re used were my filter lights and tank, new wood, new plants and mostly new fish
and here it is as it stands now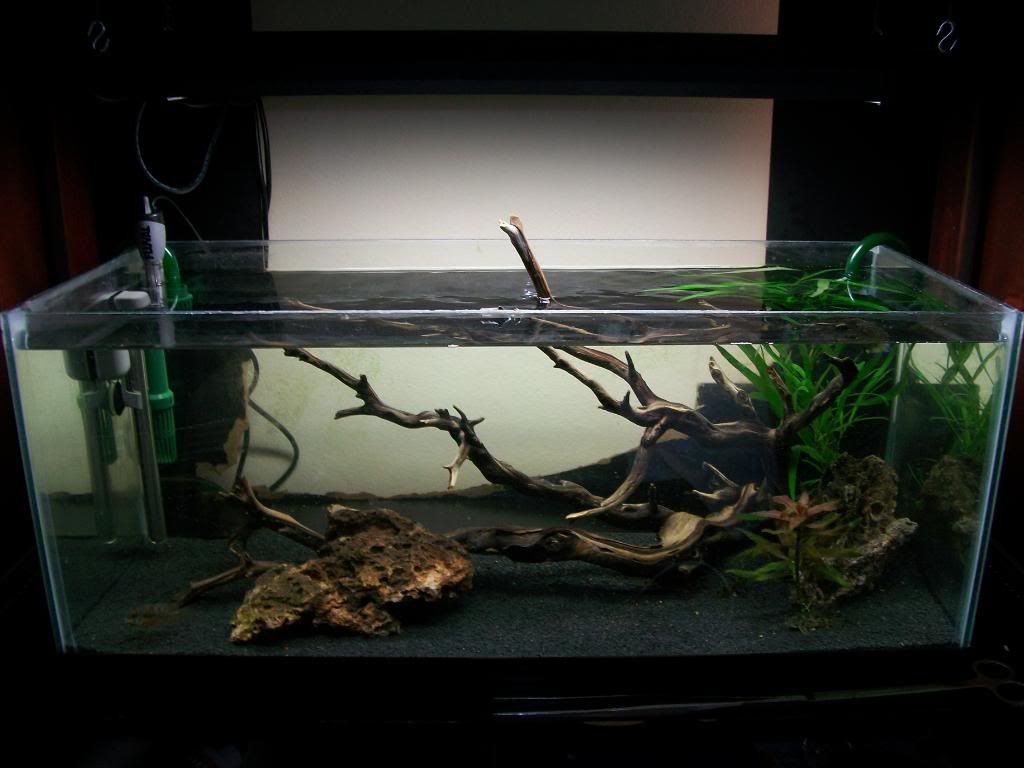 extremely minimalist, I plan on covering the entire back with black fabric to hide the wall and outline of the hole in the stand, will also be adding alot of needle leaf java fern and staurogen repens when I can get a hold of some, now my problem is the rock i used to keep the wood down, should I leave it or does it look off? the one on the left, the one on the right is a keeper for me.
any other opinions would be awesome, the heater will be moved with time, or taken off
thanks in advance