Discussion Starter
•
#1
•
After much deliberation, I took the plunge and have started my shrimp bowl.
Here is one of my earlier projects, a 2 gallon Fluval Spec:
http://www.plantedtank.net/forums/t...3296-narhays-office-2-gallon-fluval-spec.html
The bowl:
$16 at Wal-mart. It was in the home decor section, but had a sticker on it: "Do not move while filled with water, gravel or decorations". I'm assuming it was meant to be a fish bowl. I snatched it up and walked around with it protectively for the next 20 minutes.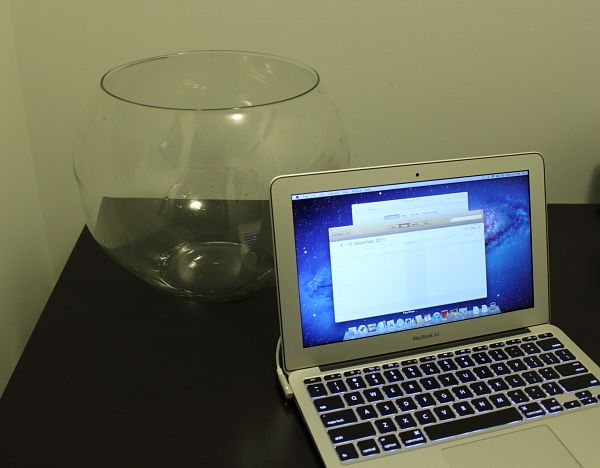 11" laptop for reference.
The light:
$10 at Ikea. I must have owned at least 6 or 7 of these by now. I am debating between a 4100K 15W bulb (I have a few), a 6500K 15W CFL (my preference) or a 23W 6500K (maybe too much light?).
The soil:
Miracle Gro Organic Choice Potting Mix. I capped with brown play sand from Home Depot. There is about 1" of soil, and about 1.5" of play sand.
Progress: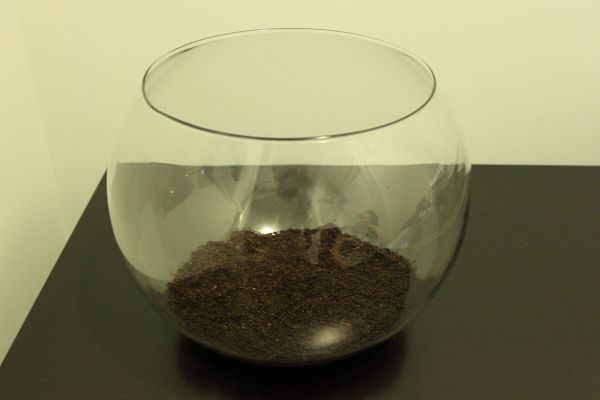 Filled with soil. I soaked the soil to the point where it was just saturated. I originally put in too much water with the soil and the sand just fell through to the bottom of the bowl. This way the soil isn't dry, didn't have too many bubbles in it but it still held the sand up when placed on it.
Filled with sand, soil and water: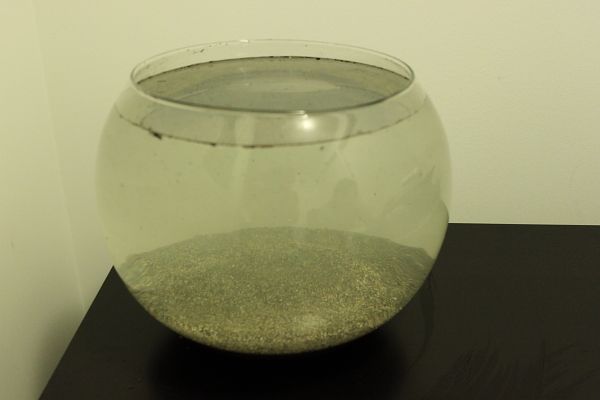 Flora and fauna:
I am leaning towards all cryptocorynes. I don't think I will have any hardscape, just straight dutch. I still haven't decided but I would like your opinions.
I will also be putting in some CRS or RCS in the next few weeks once the plants have been stuffed in there and everything has settled. Any recommendations for either? I've had RCS for a long time but I want to try CRS just because I believe they are more beautiful.
There is no filter or heater. My room temperature is about 22C all day.