When I read about these and realized I had all materials around my house I just
had
to put one together.
Update: 10/20/2014
I removed the crypt to allow more light down to the grass. The crypt had found the water surface and was putting out really long leaves that stretched all across the surface.
Update: 5/27/2014
The DHG is really starting to spread now.
Update: 4/29/14
Added DHG and Crypt, took out ludwigia yesterday
Update:12/31/13 Re-Scaped
Update:4/27/13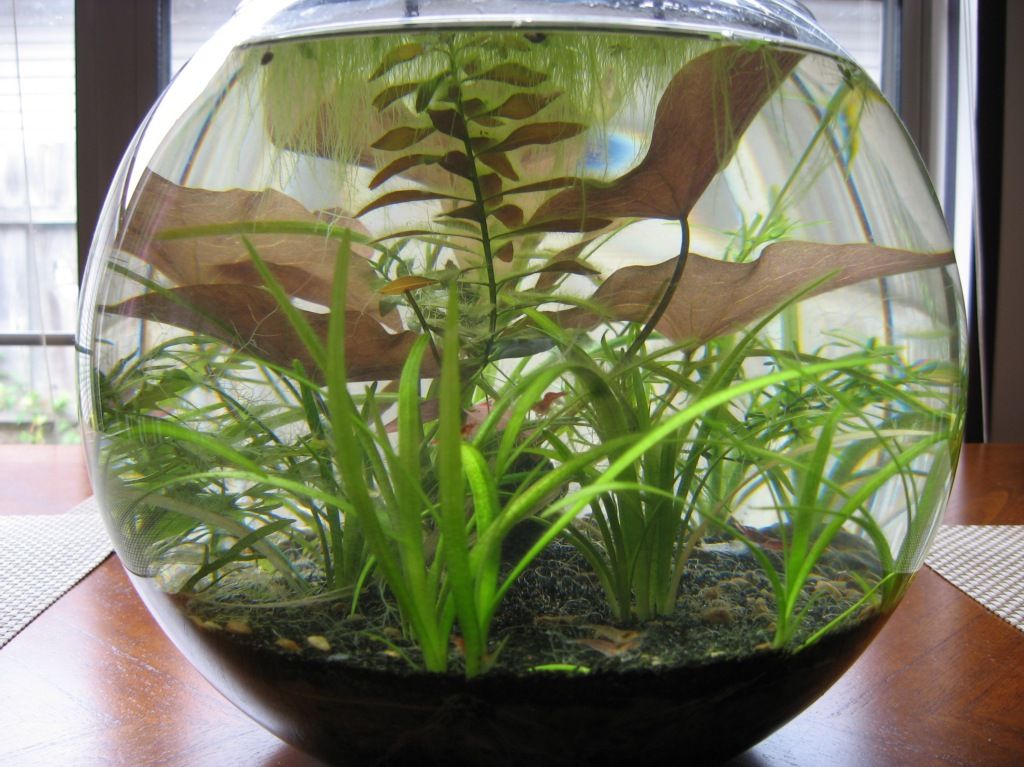 Update:3/8/13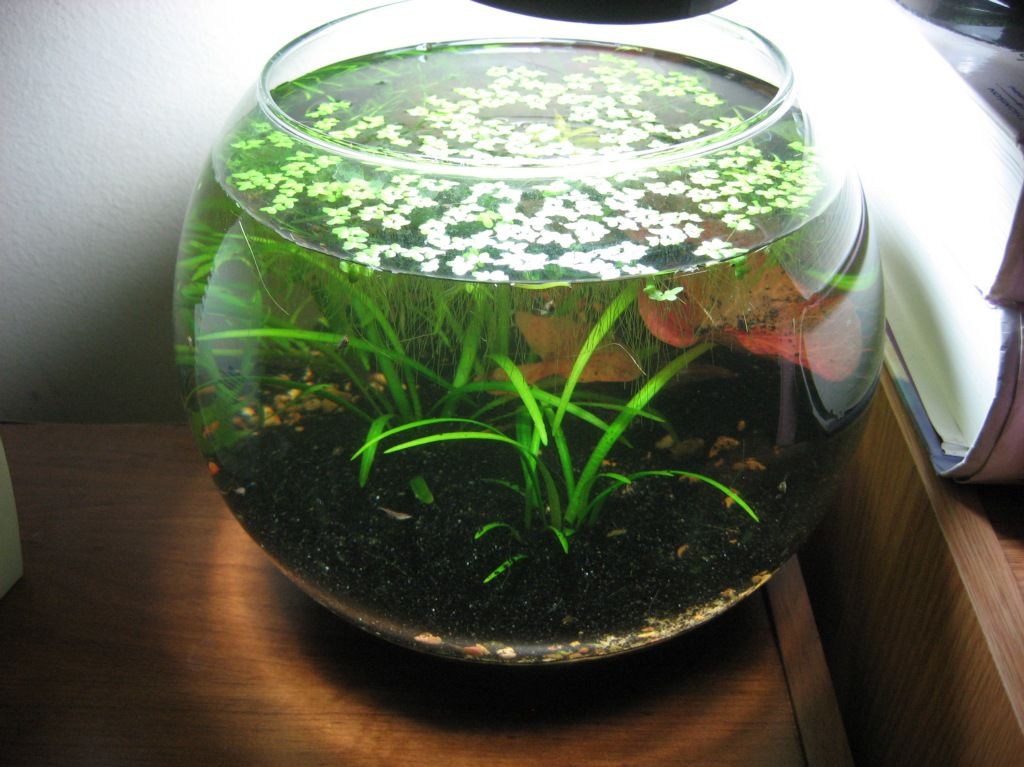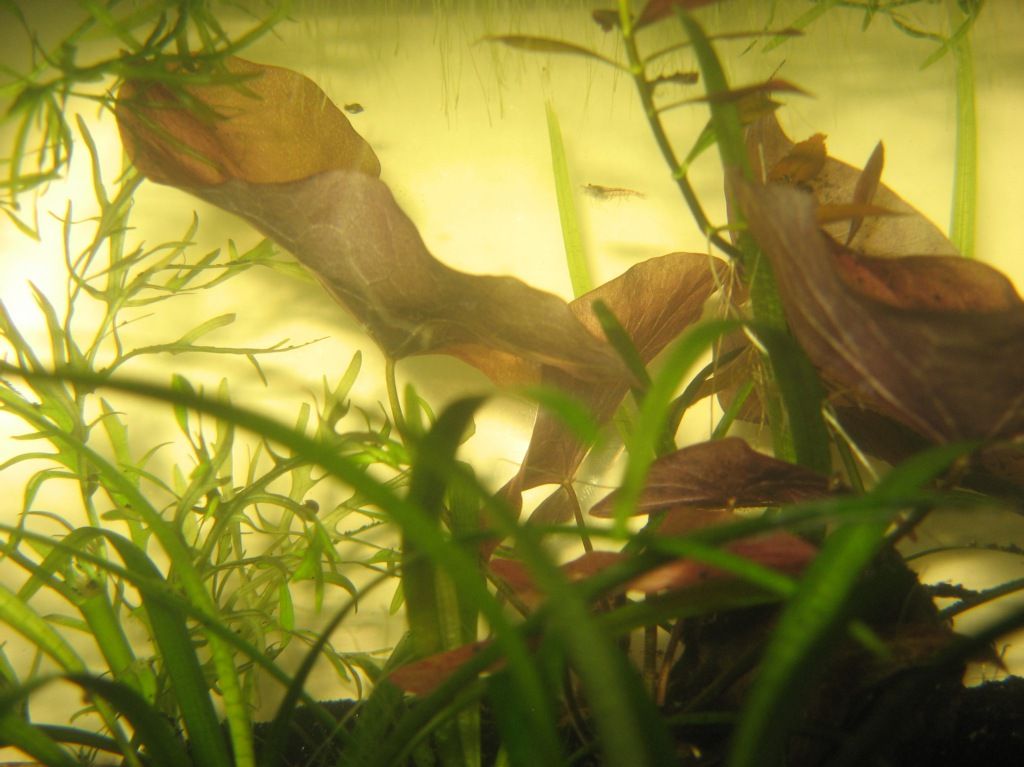 Initial setup: 02/02/13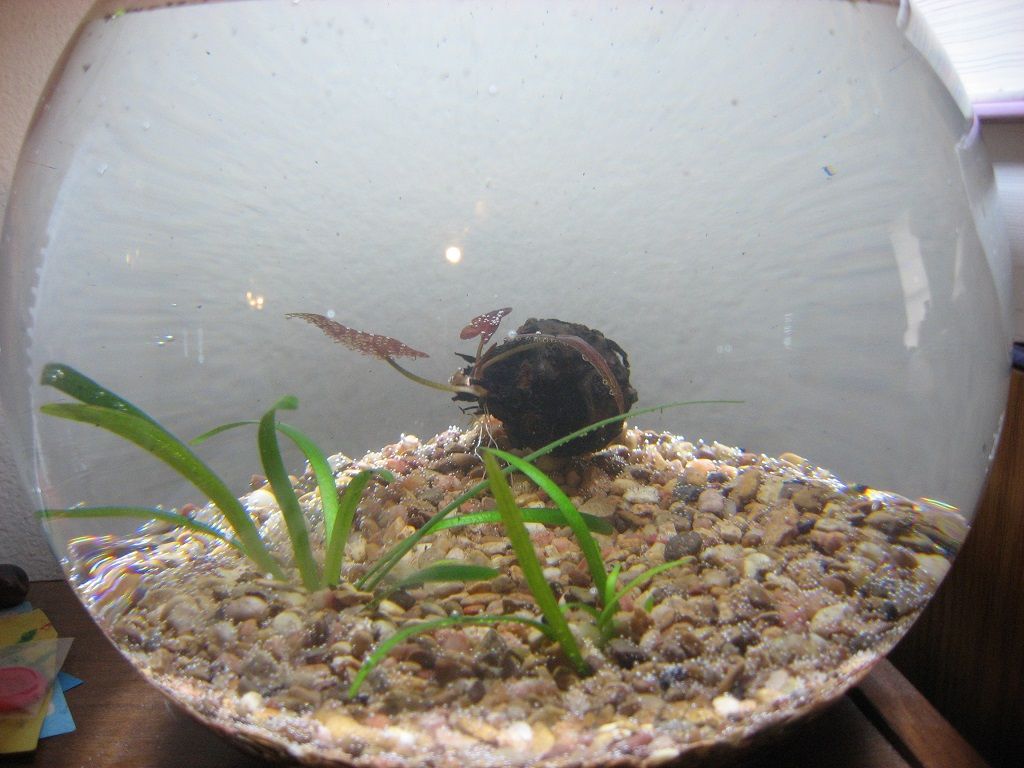 Tank: 1g bowl
Lighting: [STRIKE]11 watt GE CFL indoor floodlight 6700k[/STRIKE] [STRIKE]Westward facing window[/STRIKE] stock LED lighting off of my 37g
Mechanical: none
Heater: none
Substrate: Miracle Grow organic grower's choice, gravel, super naturals tahitian moon sand
Flora: Red Tiger Lotus, [STRIKE]Dwarg Sag, Ludwigia Repens, Duckweed, Wisteria[/STRIKE] Dwarf Hairgrass
Fauna: pond snails, Cherry Shrimp, 1 cory fry (moved)
This bowl has become very low maintenance. For the first month I had to skim the surface almost everyday to remove bio-film. Now I do a small water change every other week or so.