Hey guys,
First of all I'd like to thank TechSPEED so far for sending me and emailing me a lot of information
Story time!! So I've been reading a lot of information on this site. I have tons of questions as im trying to setup my tank asap. I really hate that its just sitting on the floor. I posted other threads already about lighting and questions but I'd figure I'd start doing it here since I don't want to flood the site with threads.
Suggestions would be greatly appreciated for any of the subjects.
36 Gallon Bowfront
30"L - 15 1/2"W - 21" H
Filter: Fluval 206 Canister filter
Heater: Fluval 120v
Substrate: MGOPM / CaribSea Instant Aqua black sand
DIY CO2 system: 1/2/3 two liter bottles w/ Co2 Nano Glass diffuser (not using atm)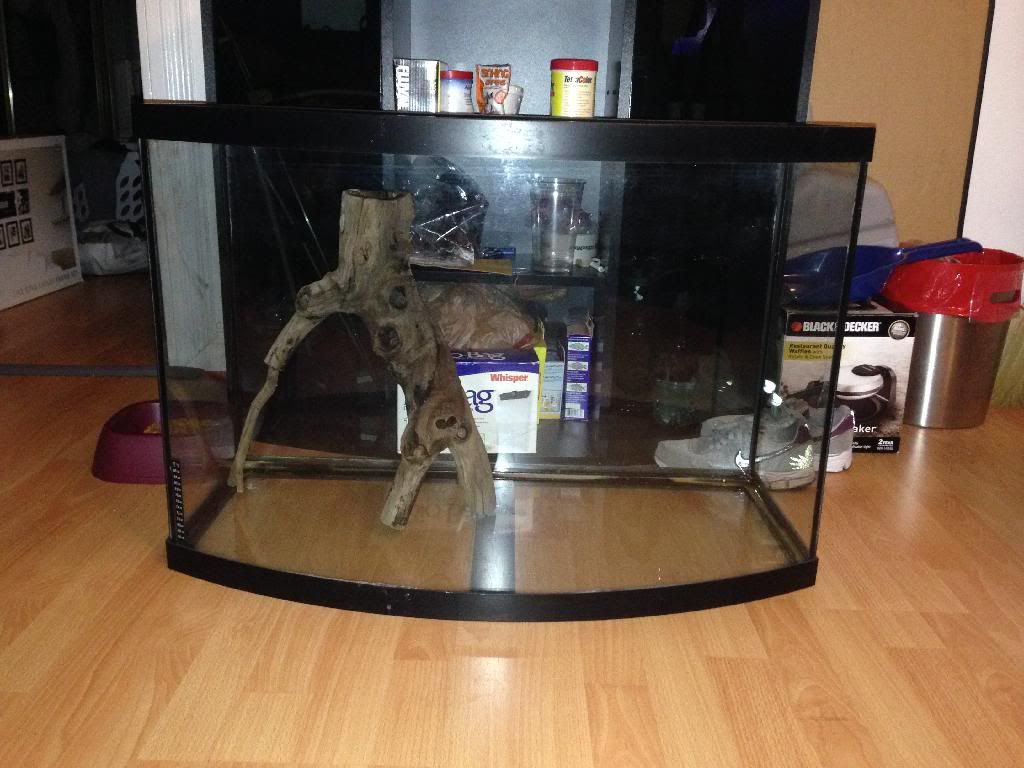 Tank Goals
My goal for this tank is to make it a Natural style with carpeted plants. I don't want a lot of maintenance and I don't want to use ferts or any other things because I get a little lazy when it comes to maintaining it. I only do water changes once a week and tank cleaning and things like that. So i don't want want to do daily fertilizers or anything like that. But I wouldn't mind using the DIY Co2 if I need to.
Lighting
Everyone on the other thread I created told me to go with the FINNEX Planted plus. I really like it a lot but one problem. Correct me if im wrong but, From what I found out It has its own two seperate switch for moon light and the light. I want to put it on a timer but I also love the moonlight at night. I want a light fixtures where I can put it on a timer but still have the moon light stay on/ turn on on its own. If there isn't anything like that then I'd prob go with the Finnex planted plus.
Substrate
I am having trouble figure out the substrate.. I know I would like to go the MGOPM route because it fits my budget.. lmk if there are other options that are cheap.. My trouble is i'm still learning and figure out the scape and I know I want to create depth in the tank so I want to lift the rear higher or add some hills or something, But Idk what to buy or what to get to layer. I know you should be layering it with big rocks or something like that? TechSPEED suggested egg cartons with gravel??
let me know if im missing anything and i'll add in the information as I go.