Lighting - 18" Ray 2
Substrate - ADA aquasoil
Filtration - Eheim Ecco 2232
Fertilization - 6 day EI dosing then 50% water change on day 7
CO2 - ceramic diffuser. I just crank it up till the fish gasp then lower it. My drop checker is no good
Plants: HC, AR, L. Aromatica, R. Wallichi, S. Repens, R. Rotundifolia
I had been given a huge amount of HC for free and tried weighing it down, but it all eventually came up, so this time around I planted each stem individually. Doesn't look like a lot, but this took me about 3 hours to do.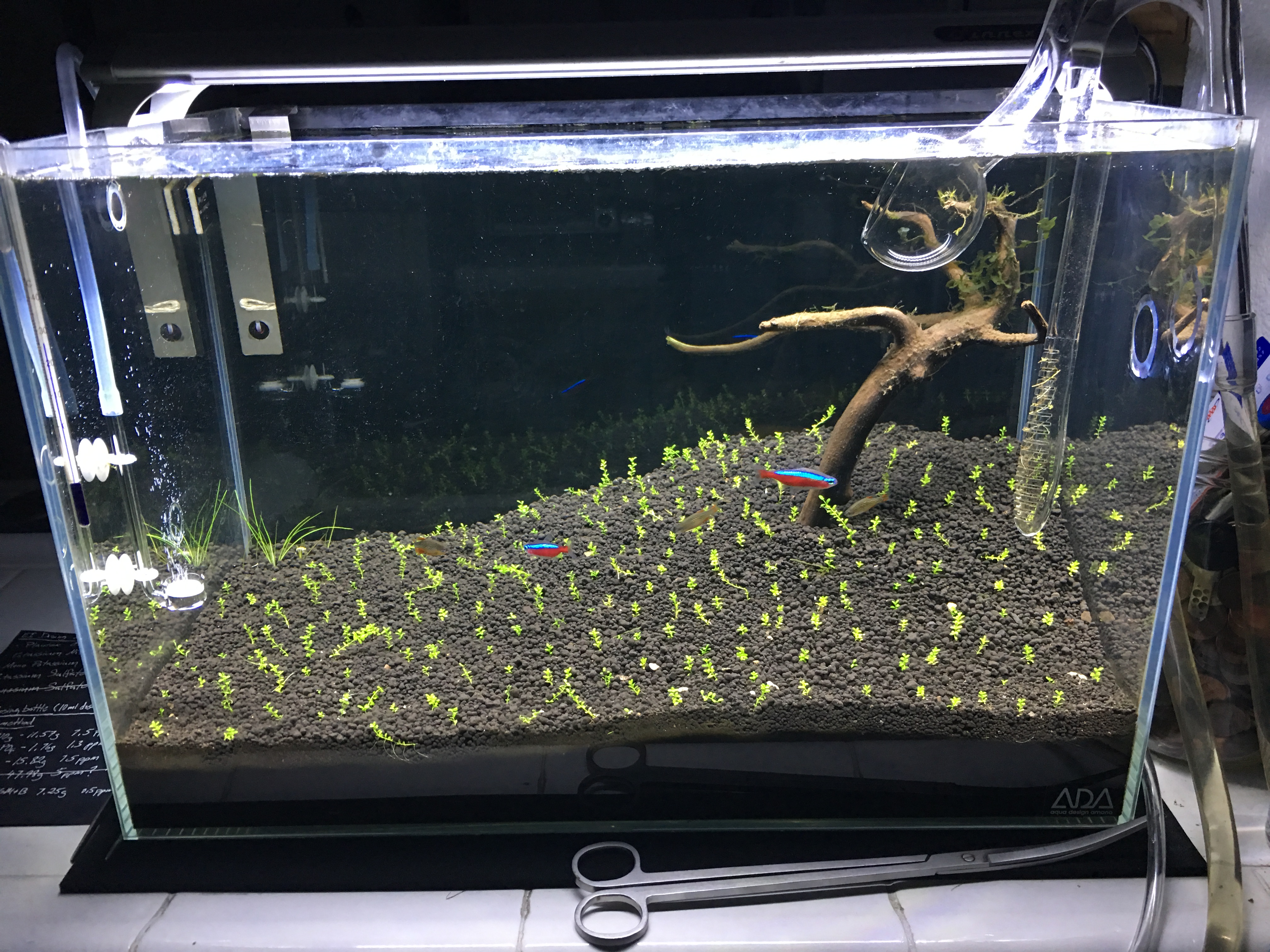 Day 3, added two packs of AR from those bags from petsmart: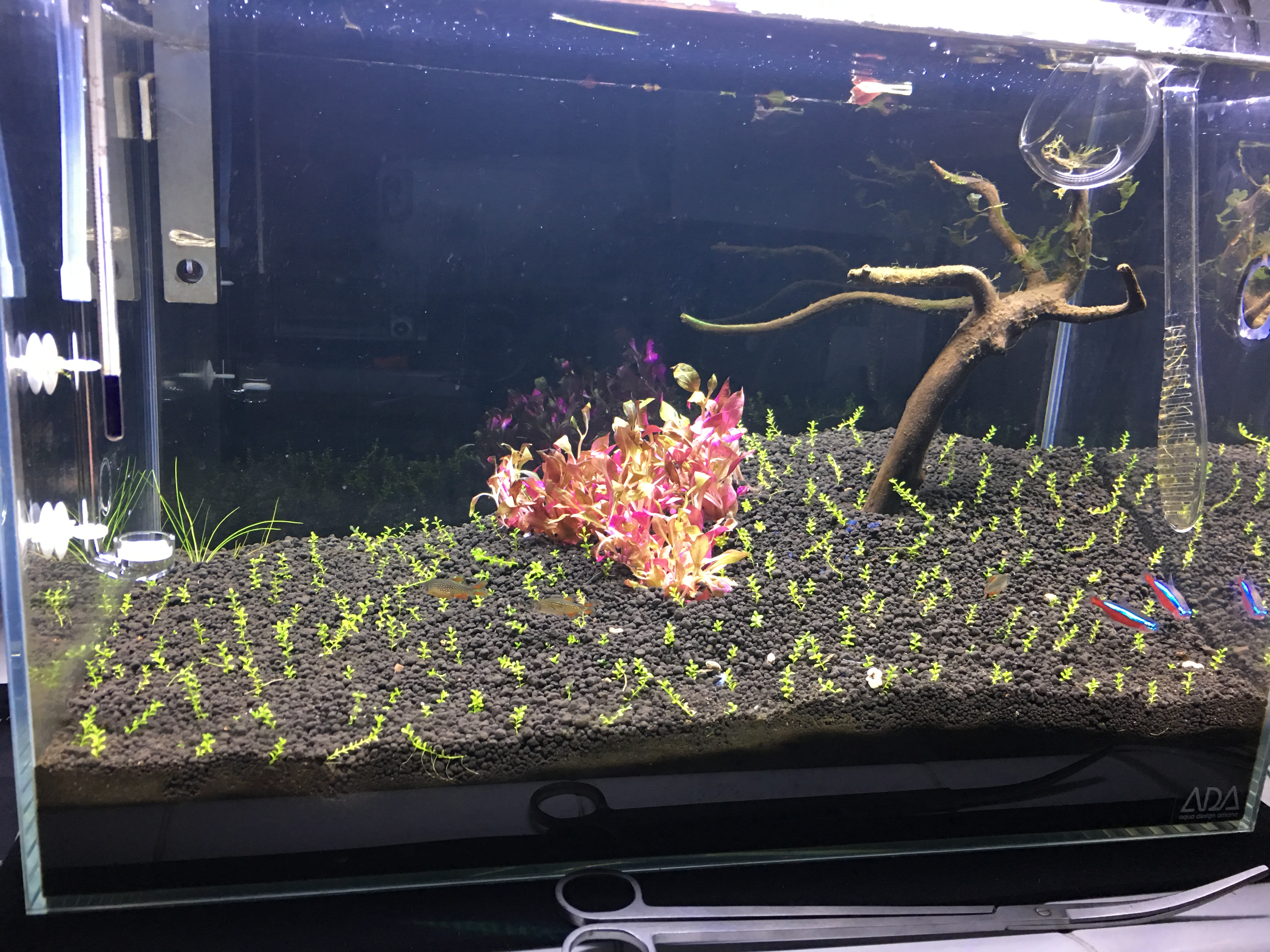 Rear view: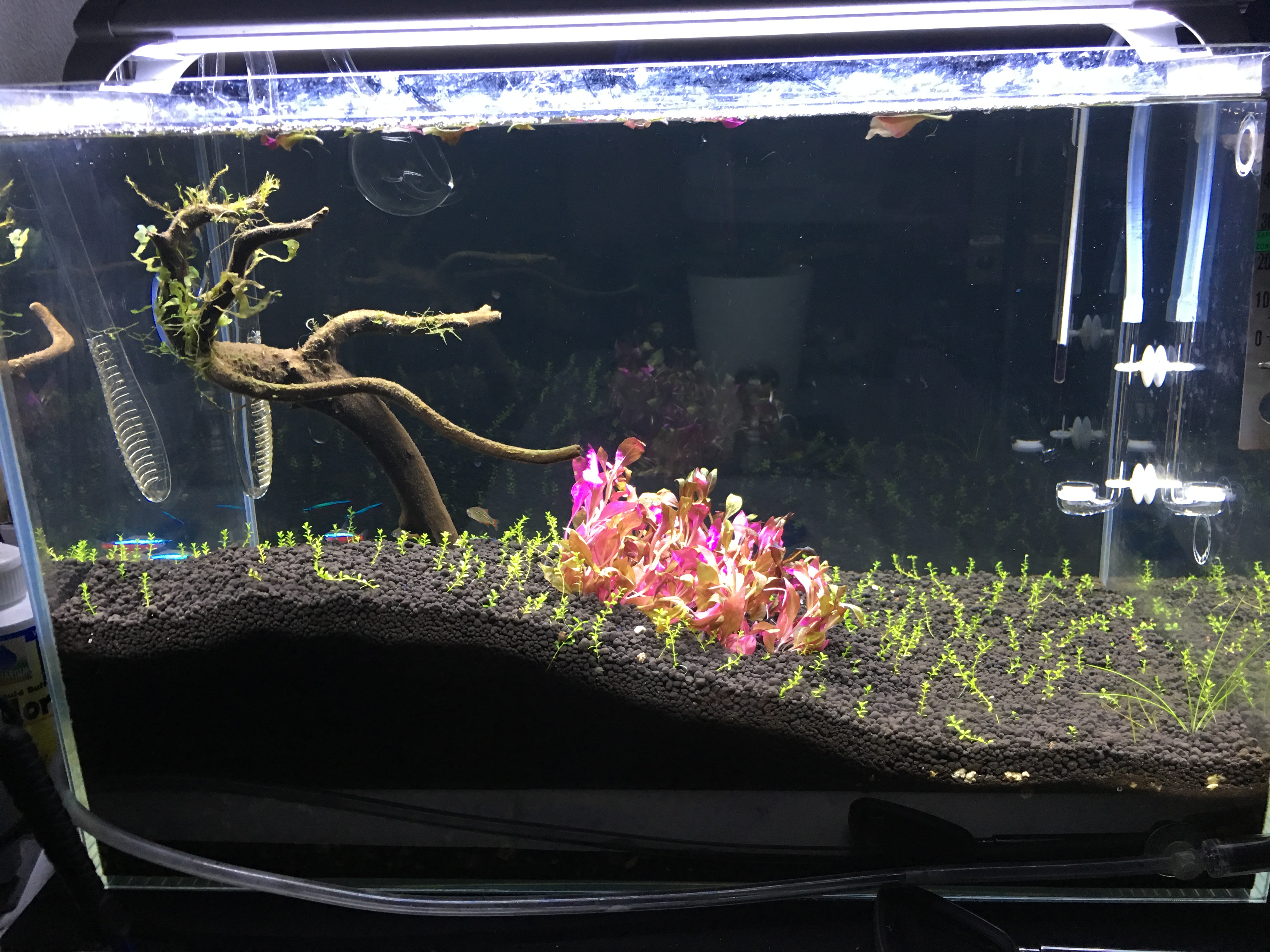 Day 4, added L. Aromatica, R. Walichi, and Rotala Rotundifolia: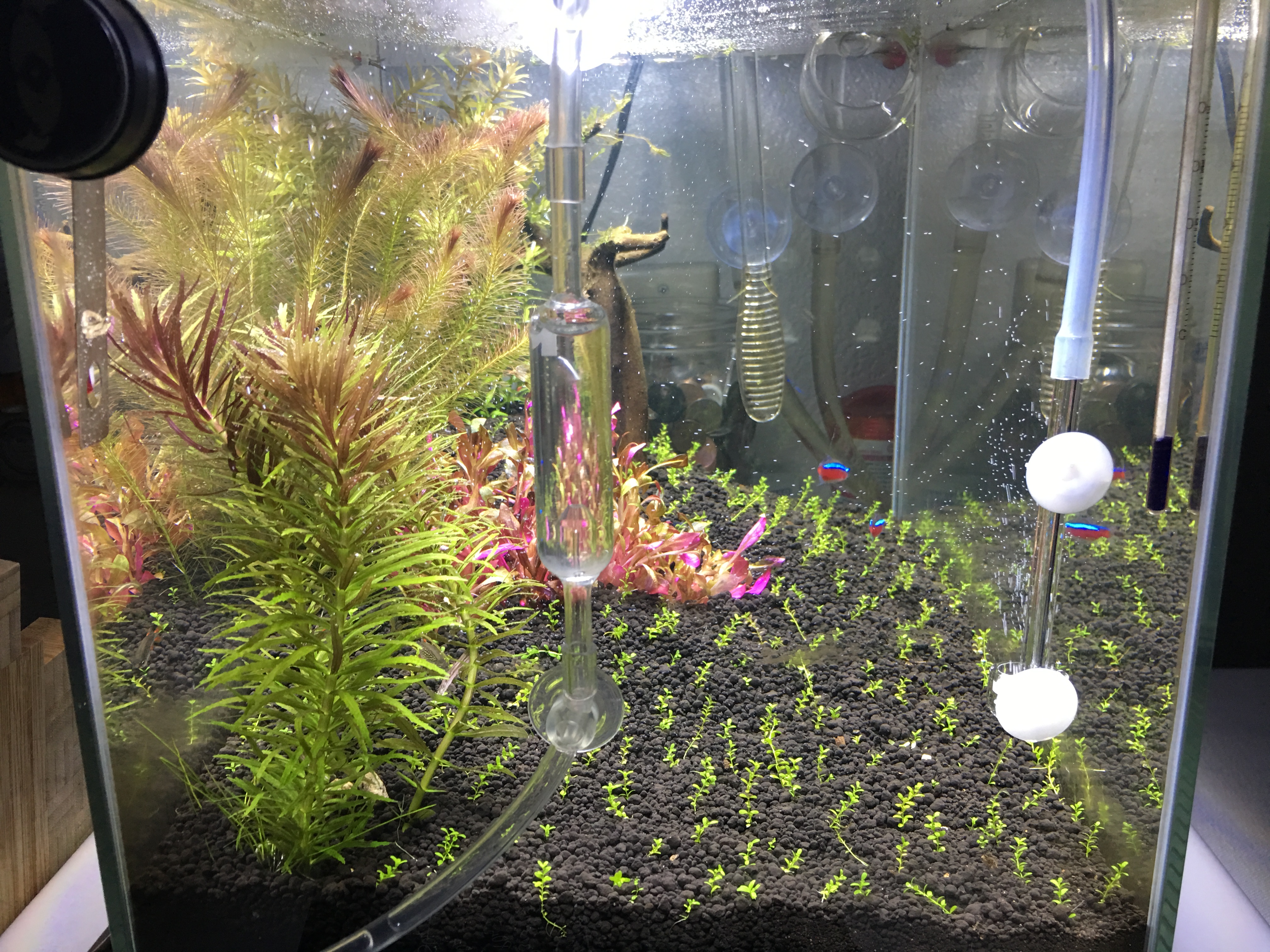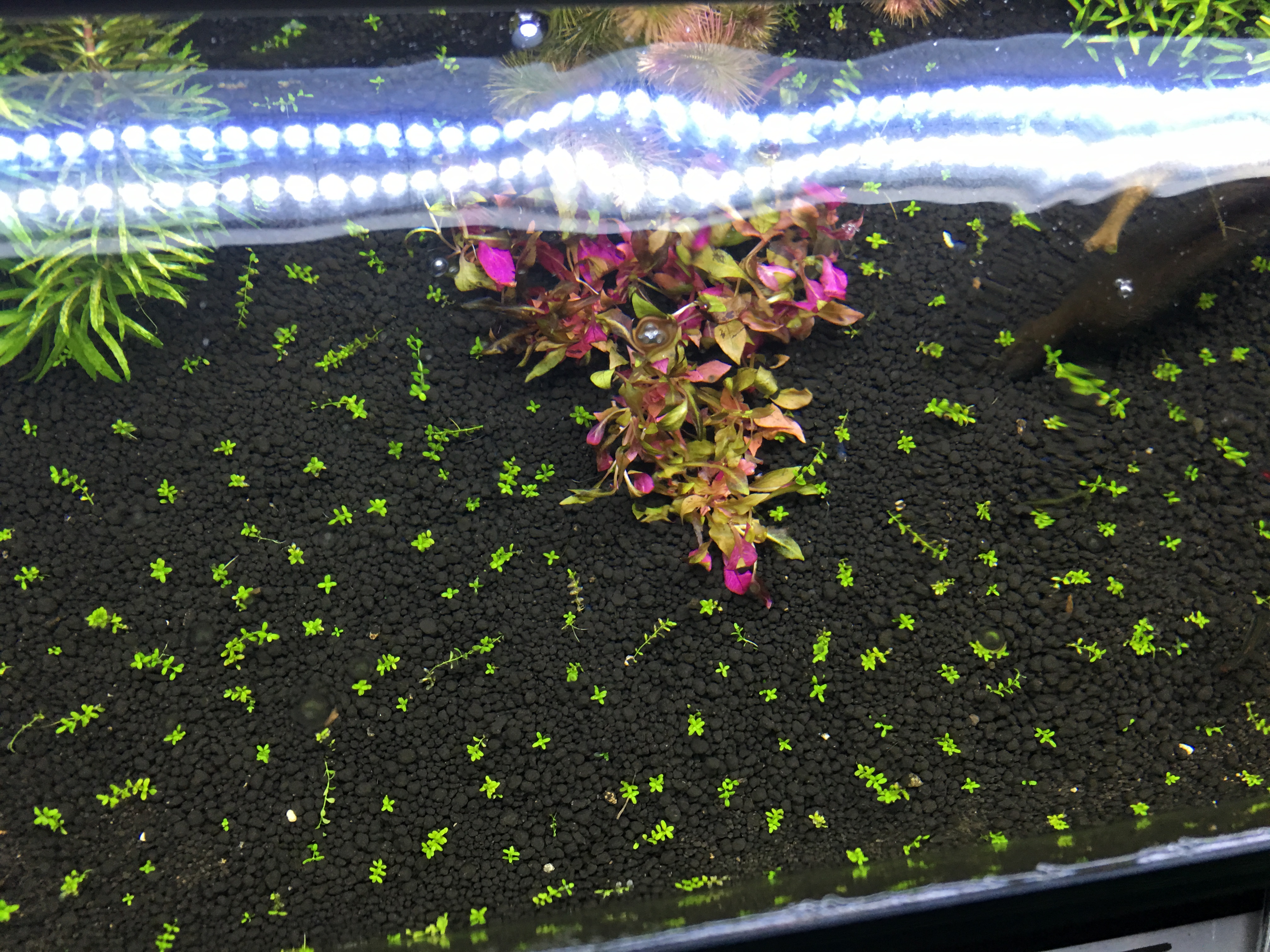 Day 7, added some S. Repens from petsmart: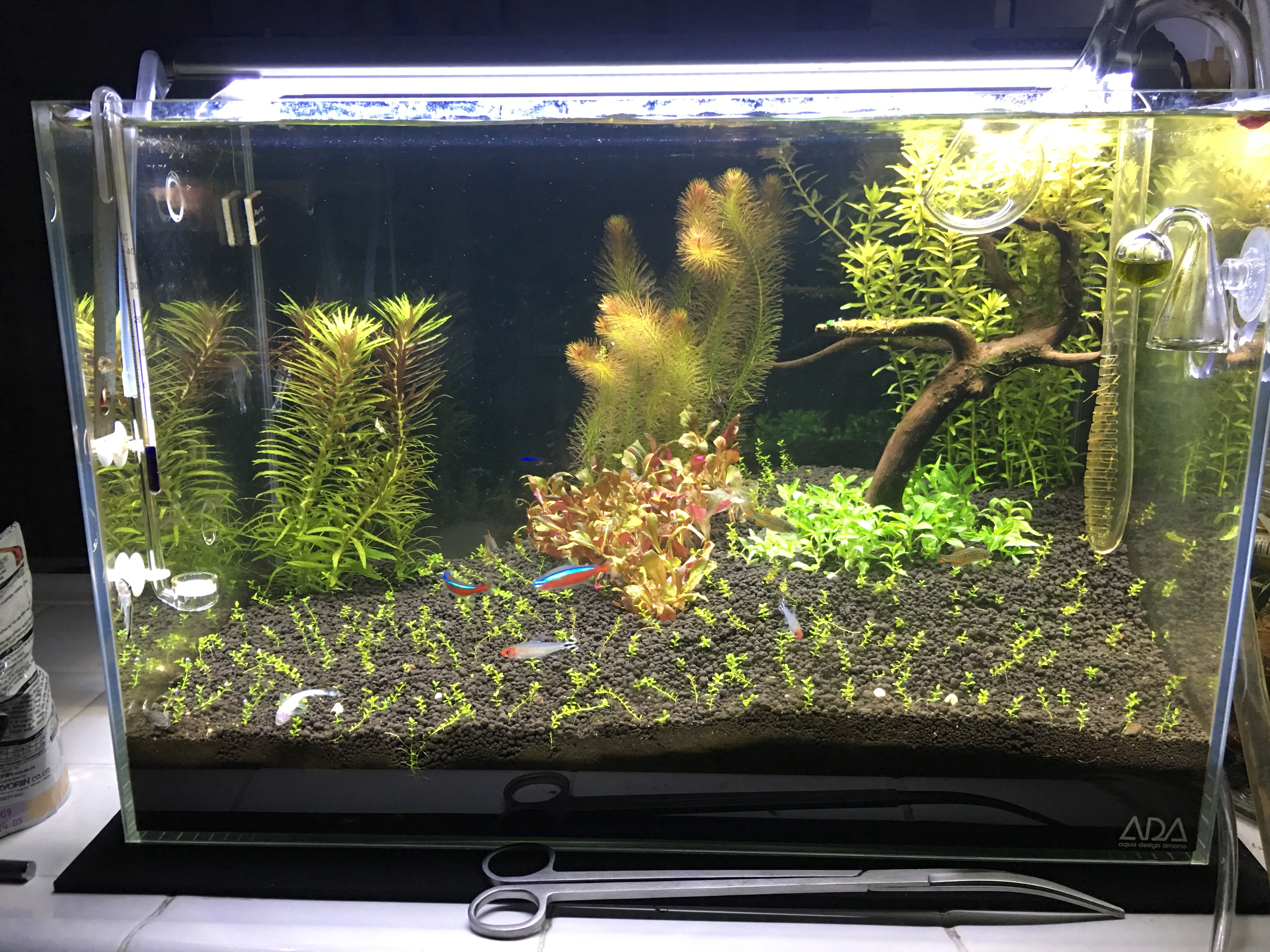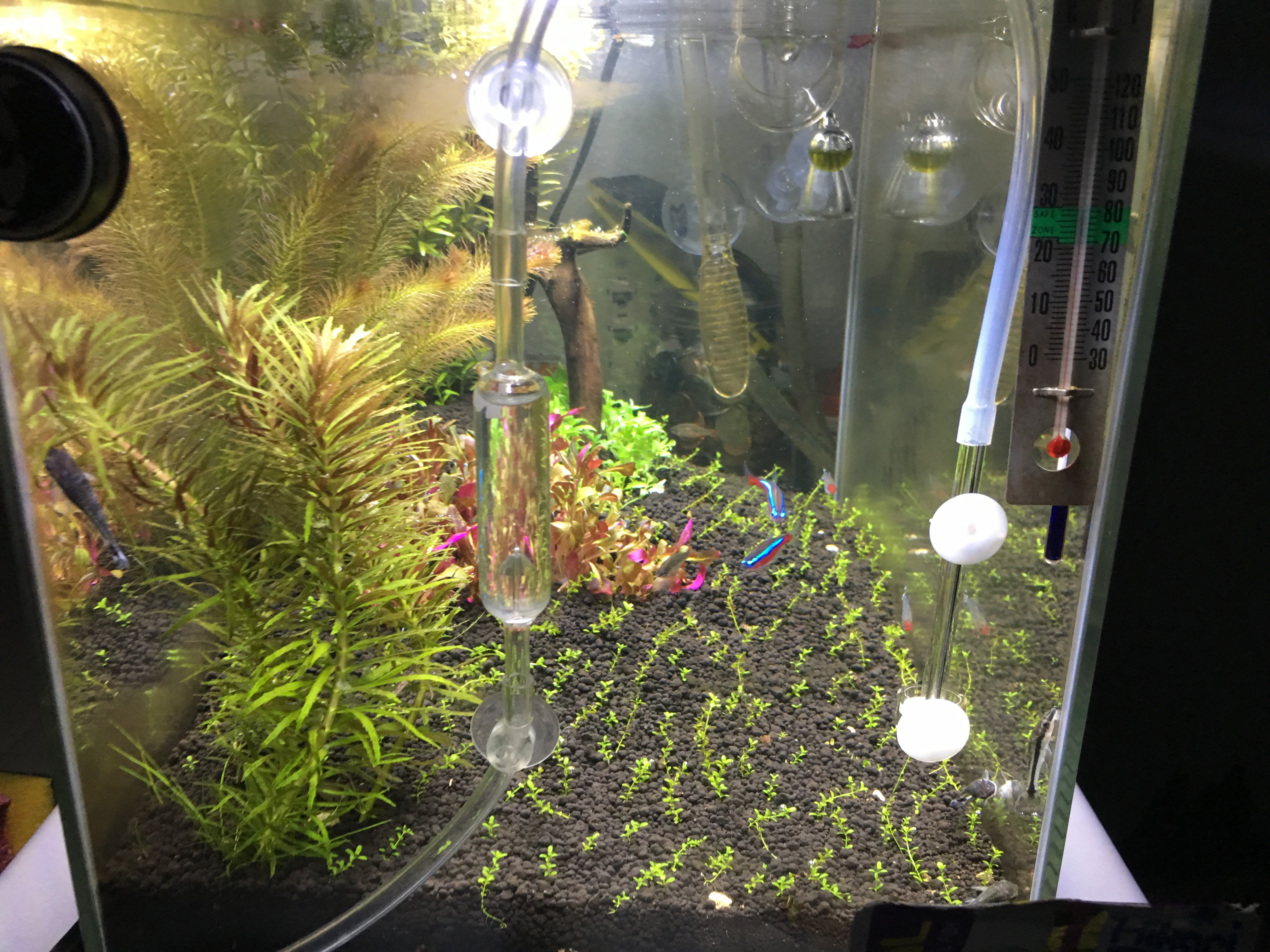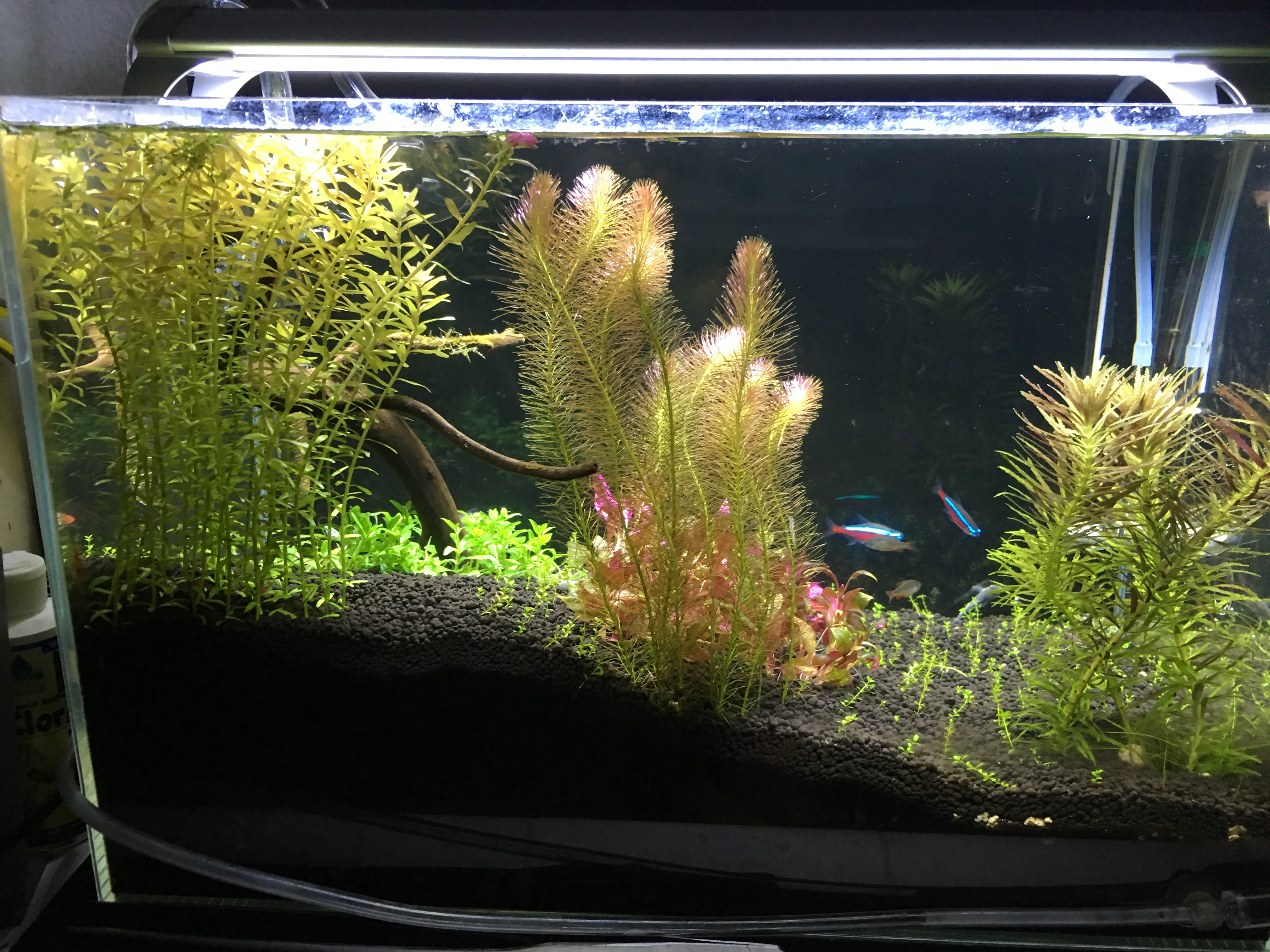 Day 14, trimmed the Rotundifolia and replanted the tops, seen some good growth from the other plants too, HC is starting to fill in slightly: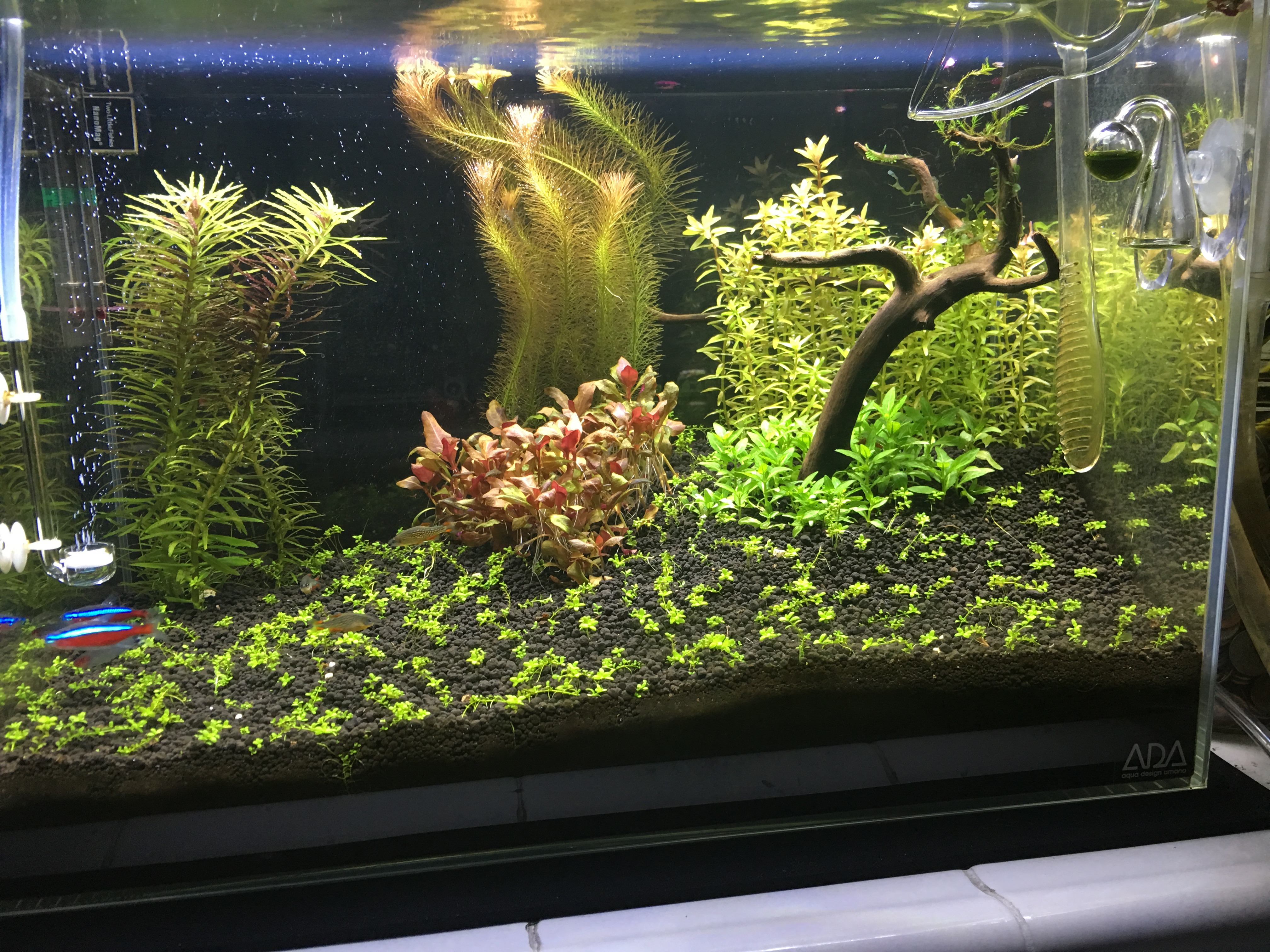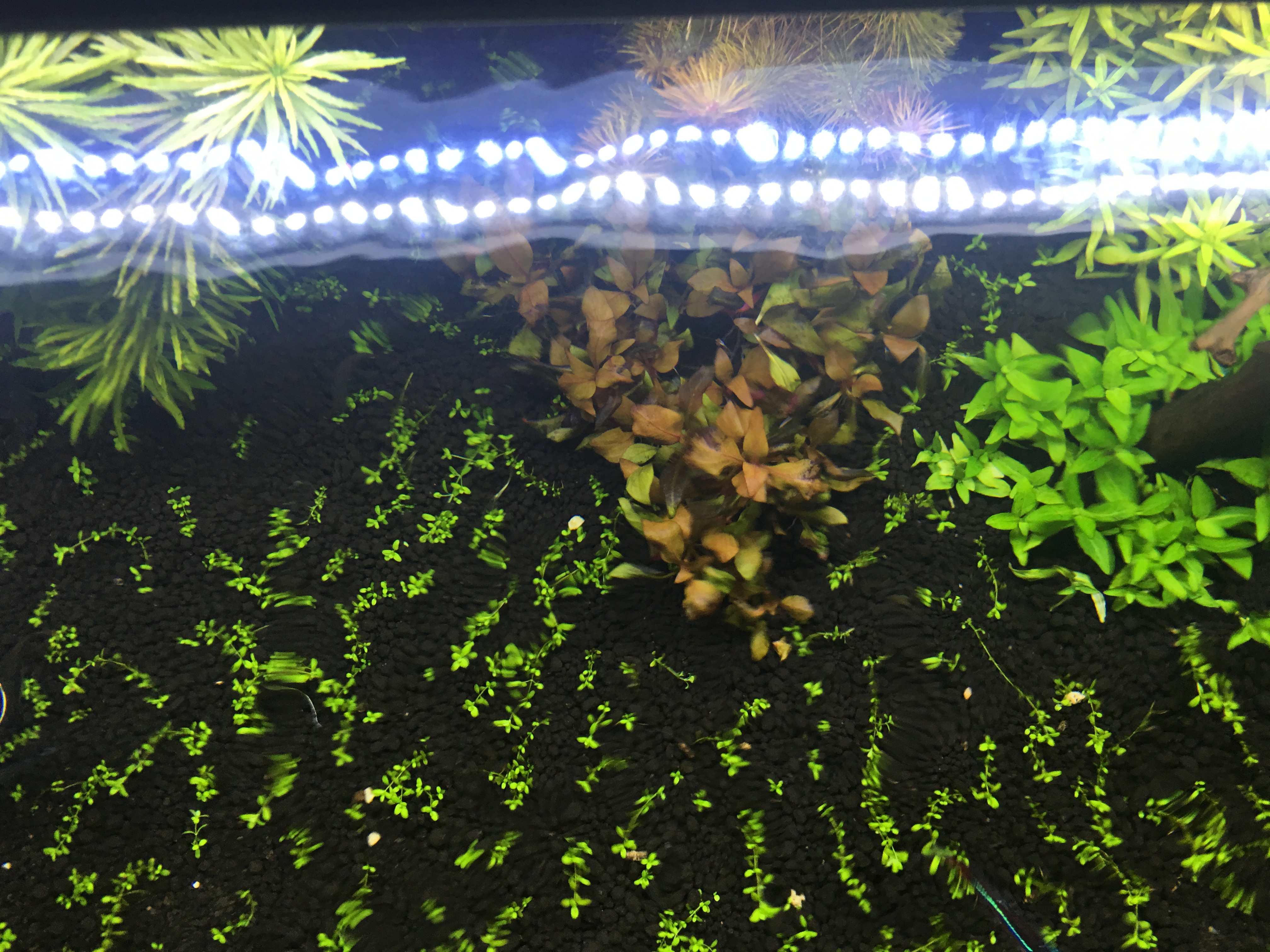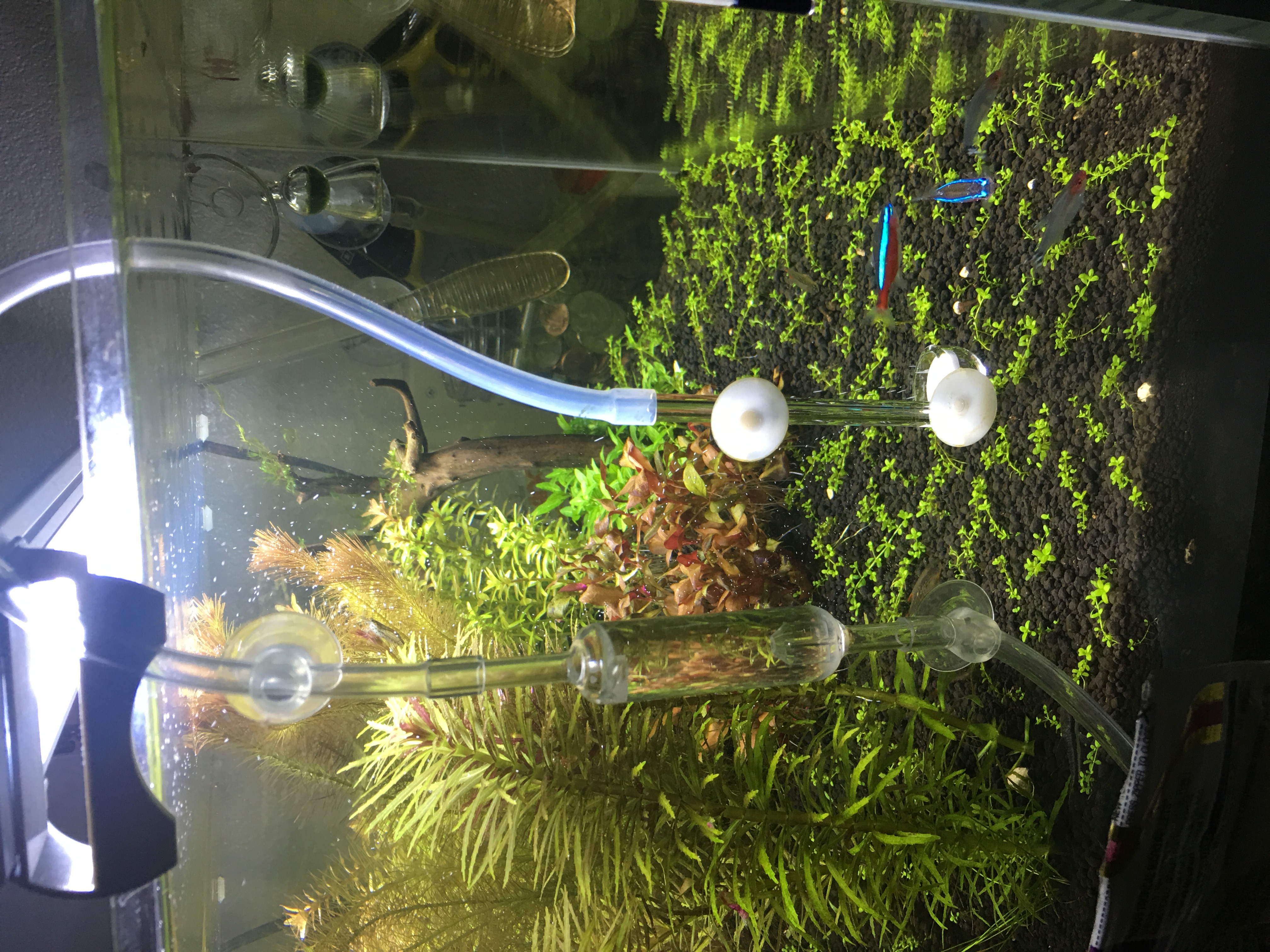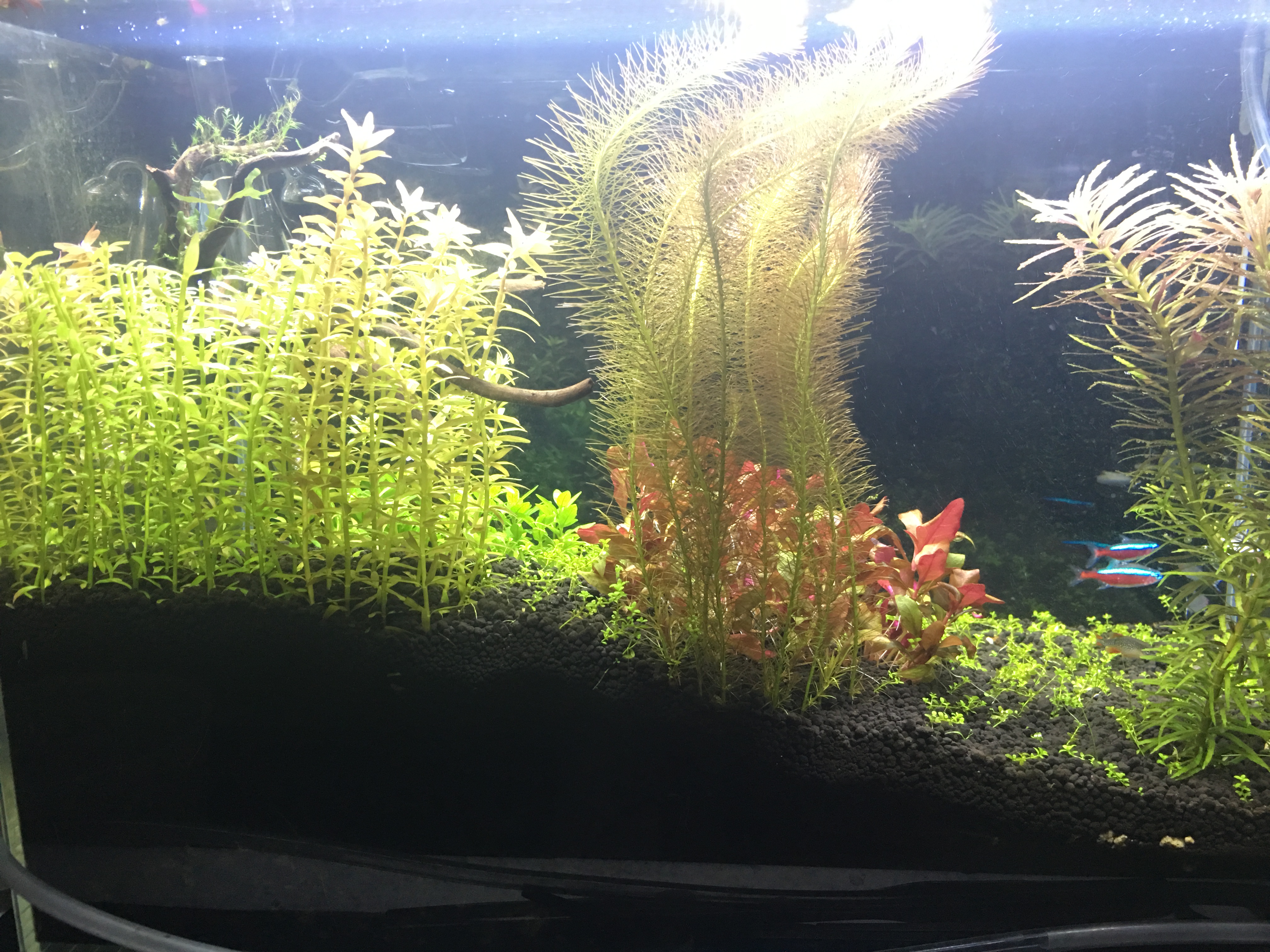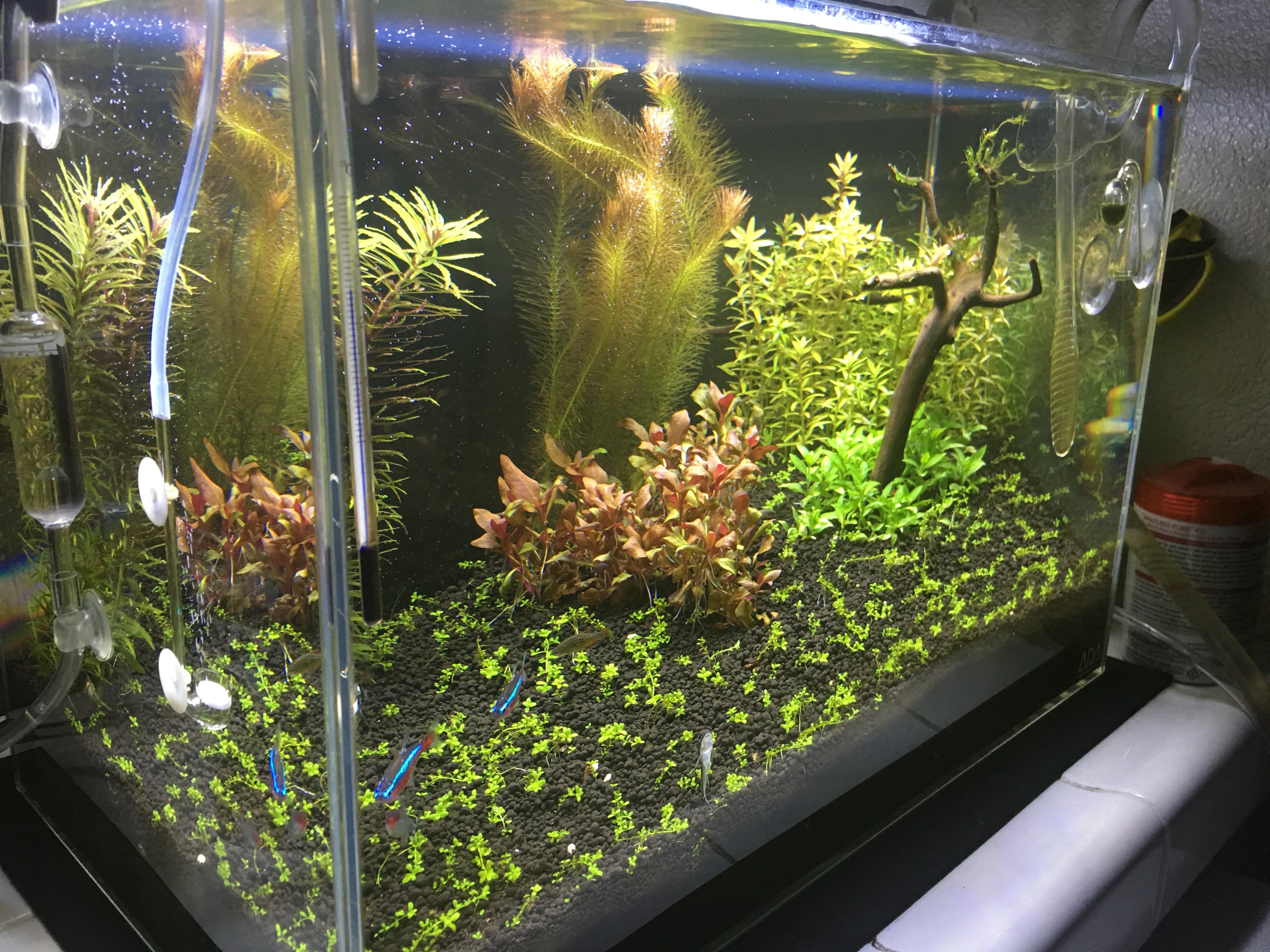 Today is day 17, will update with more pics after I do some more trimming and replanting. AR is losing leaves like crazy but isn't too bad (I'm assuming because it was grown emersed in that gel stuff, but the S. Repens was as well and it looks pretty good so far). I read that the Ray 2 is no good for red plants coloring up, so looking at other options down the road.
Thanks for looking, any comments or suggestions will be appreciated!