Discussion Starter
·
#1
·
Hi all... Thought I would share with you how my tank is going... it has been up and running for about a month now. Things are starting to settle in nicely.
Tank: 30g Oceanic cube
Light:Current USA Outer Orbit 2X 65W Combo daylight 6000\10000 K on 8 hours, 1X 150w 10000K Metal halide on 4 hours.
CO2
ressurized CO2 In line reactor Milwaukee controller.
Filtration: Eheim 2227, H.O.T. Magnum
Substrate: 100% Fluorite
Dosing: Phertz brand recommended schedule
Plants:
Eleocharis Montevidensis
Hrgrophila Difformis
Myrophyllum sp.
Ludwigia Repens
Nesaea sp.
Dwarf Hair grass
Baby Tears
Flame moss
Fissidens fontanus
... Probably others that I cant think of...
Livestock:
5 Cardinal Tetras
2 Otto's
2 Molly's
4 Cherry Red Shrimp (probably some baby shrimp)
2 Amano Shrimp
4 Bumblebee Shrimp
10 Dwarf rasbora
Pics
Week 1
Week 2 new plants and light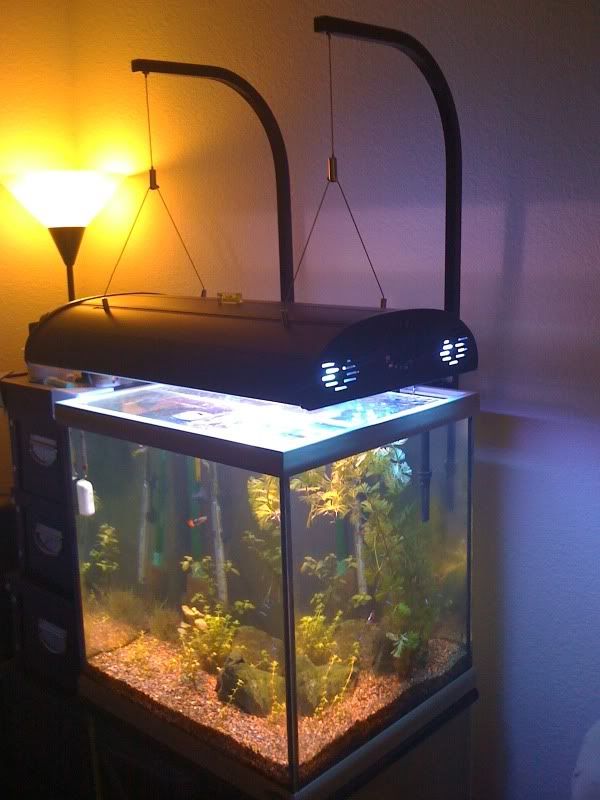 Week 3 new daylight bulbs
Algae outbreak!!!!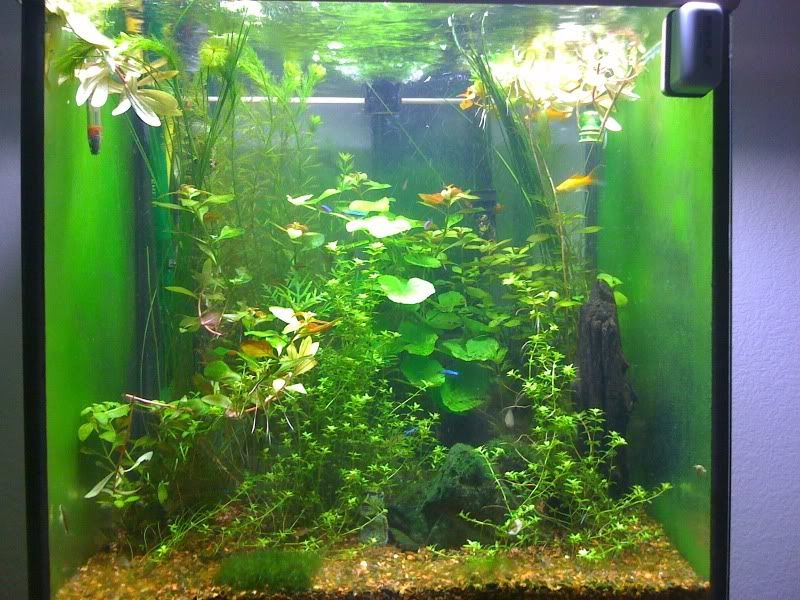 Nice and clear 2 weeks later too today... looking pretty good.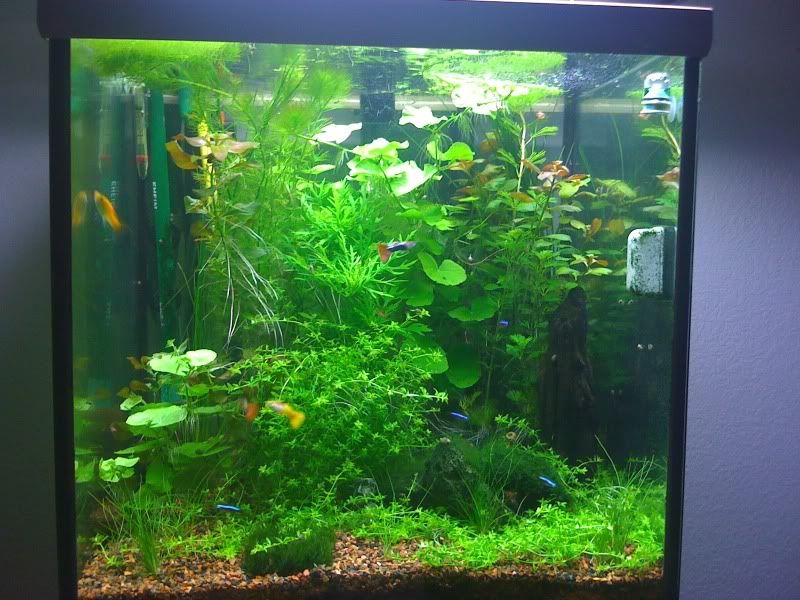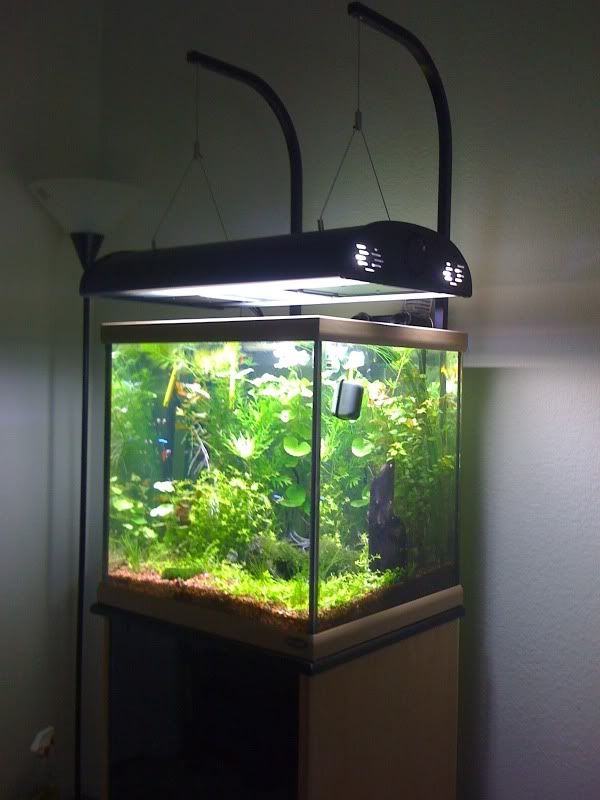 So what do you all think? I am still trying to learn my creative side and get a good layout any tips, plant types, grooming recommendations, replanting. So anything you would like to share with me on making my tank look better would be appreciated. Thanks for looking and I hope you enjoy!!!