Discussion Starter
•
#1
•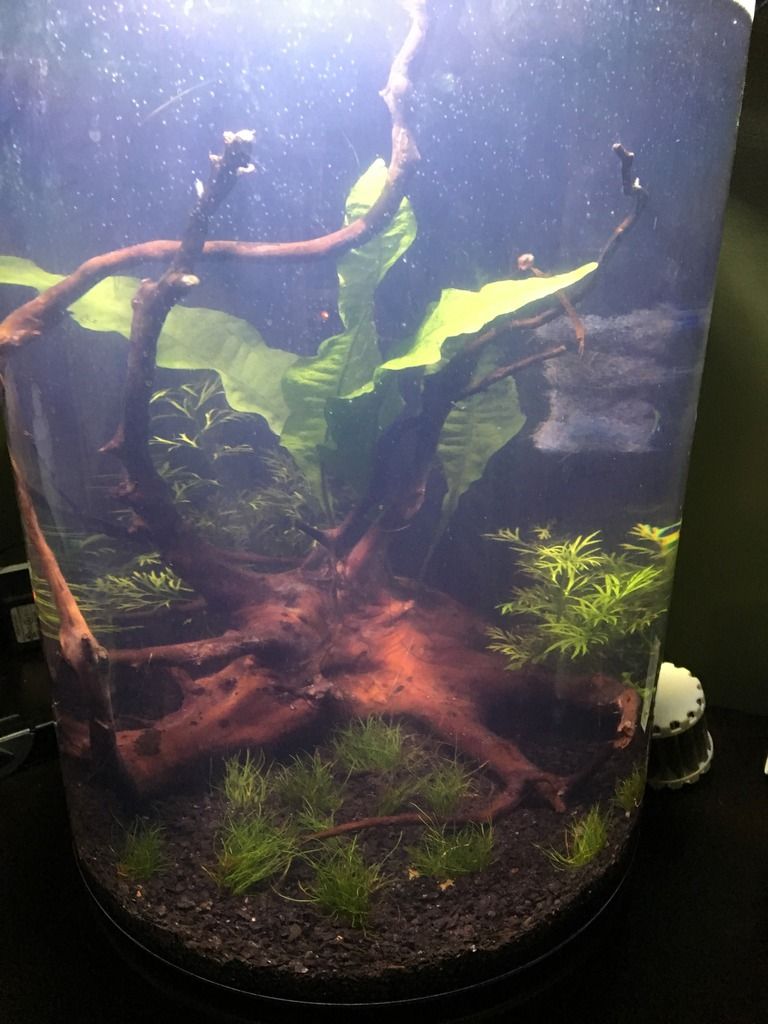 Water is still cloudy from the substrate and driftwood and there is some of that white fungus that new wood gets sometimes but here is my 6 gallon Marineland pillar. Ollies a local discount store had a stack of these for $30 and it came with a biowheel filter and led lid. The led's are supplemental lighting only or maybe for very low light plants. I am running a 10w led flood on top of the built in leds for 10hrs a day.
Background plant is water sprite and I didn't realize it would probably overtake this tank so I'm looking for a nice background plant that won't be too unruly. I am dosing excel daily and flourish once a week and have root tabs as well. I would like to pull these by this weekend as the roots are already growing after a few days.
Bump: Also, just to mention I did modify the leds that came with it by sealing them with a bunch of silicone. I heard they get wet and short out.
I modified the biowheel with regular filter pads, ceramic media, and filter floss. Just some stuff that was kicking around the fish room.