Discussion Starter
·
#1
·
This is a work in progress and it was just recently planted, but here we go. This was a 65g saltwater setup that I essentially got for free. Spent the past few months slowly putting this viv together.
The only current inhabitants are the 9 Endlers in the water section. They are so tiny that that they figured out a way to get under my false bottom but they seem to be able to travel back and forth so I'm not that bothered. Future inhabitants will be 3-4 poison dart frogs, D. Leucomelas.
The only change from this photo is that the anubias nana are now mounted on a piece of wood that comes out of the water and rests on the land.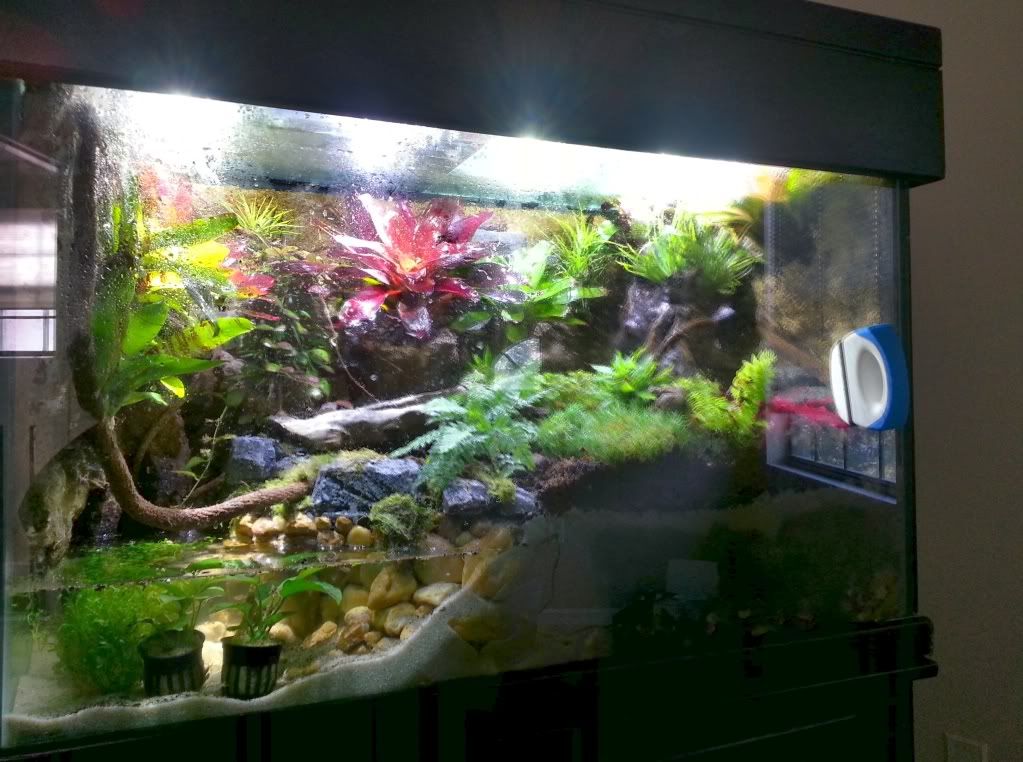 Thanks for looking!