Ok so we somewhat randomly upgraded the 20 gallon tank to a 55 this weekend. Used all the gravel and water from the 20 then just added new water for the rest. Hopefully I don't end up with a mini cycle in the tank but I think it'll be ok. Currently running two established filters in the tank till the new canister filter comes in. So here is the setup.
55 Gallon tank:
Lighting:
2 T5HO for 6 hours a day 2 T8's for four hours a day.
Substrate: Mixture of ordinary aquarium gravel and red Eco Complete with a sand dune in the center of the tank. - Plan to add more sand and rock we believe this sunday. No major change to layout just giving the loaches more room to dig when they arrive.
Plants:
Ludwigia repens, Baby tears?(HC), 1 Amazon Sword,
Leopard Italian Val, Wisteria, Anubias Barteri (I believe), Crypt. Nurii(its tiny), Crypt Wendtii (not so tiny),
Limnophila Aromatica, and an Amazon Sword.

Fish: White Clouds, Serpae Tetra,
Bristlenose Plecostomus (also tiny see picture he's currently about the size of my white clouds)
To be added soon: Kuhli Loaches and a pair of Kribs. Increasing the size of the Serpae school and a second tiny bristlenose.
Decor:
Small Sign that says No Skinny Dipping. (I still want to paint the sign to say Pro Skinny Dipping.)
Background:
Black Trash - went nice and cheap with that one.
Diy CO2:
2 liter Bottle planned second Bottle in the works.
Ok so now done with the specs and onto the pictures. ((need to find a good way to take pictures. The lighting seems to make things blurry.))
Full Shot of the tank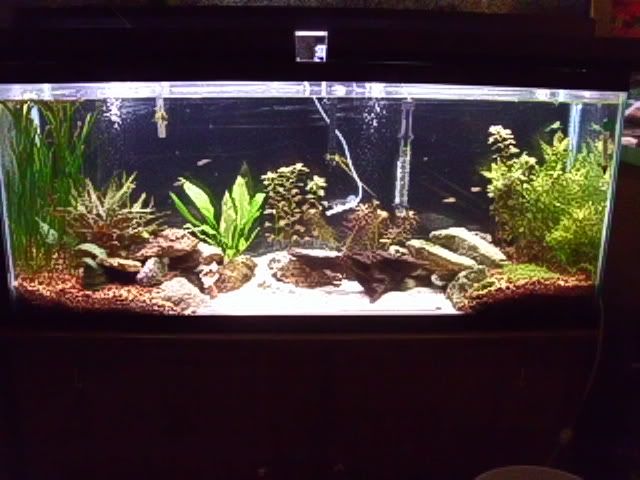 Left side of Tank
Center Section of Tank
Right Side of Tank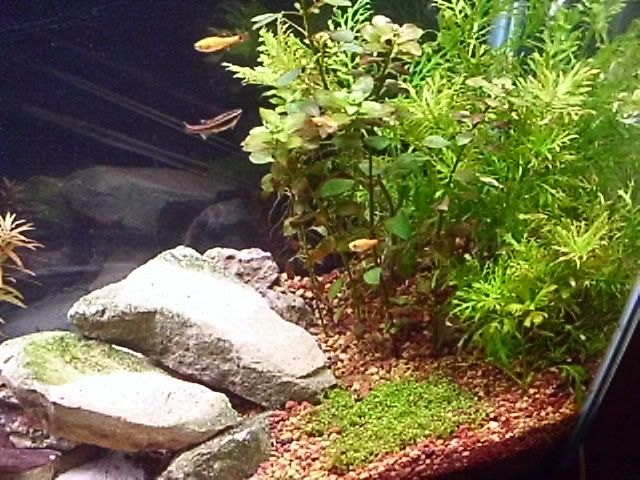 Tiny Crypt Nurii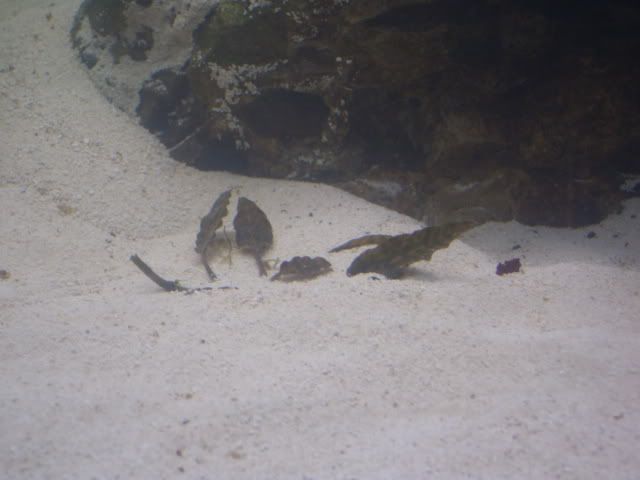 Tiny Bushy Nose or Bristlenose Pleco in his favorite hiding spot.