Discussion Starter
·
#1
·
I'm lucky to have a decent sized utility/laundry/storage room so over the past few years I've had a few tanks set up in there. Lately though I've wanted to neaten it up and get a little more organized and serious. Over the past month I painted the walls white (still have a little more to do) to brighten everything up, built a new stand for my 55g tank with empty 40g long below it, and I got one of those metal shelving units to hold 3 ten gallons and a 20 long. The shelving unit is rated for something like 800 pounds, but I added some cross braces underneath each shelf just to be safe. I've got some light grey concrete floor paint I'm going to put down to as soon as I'm done messing around with the walls and shelves.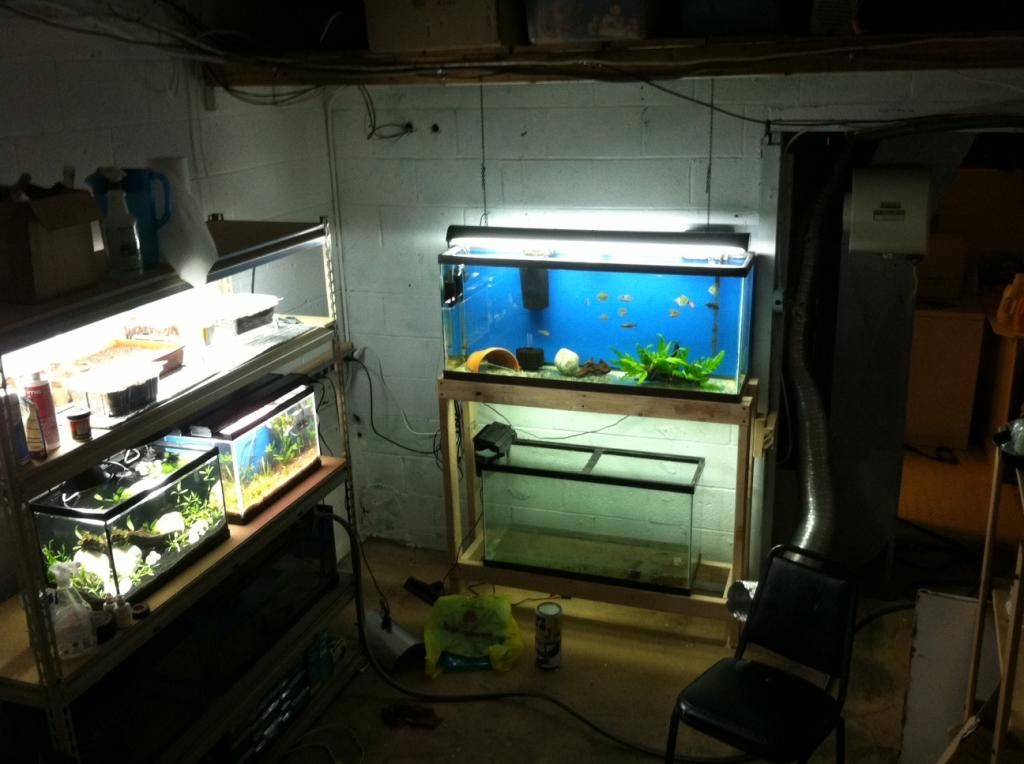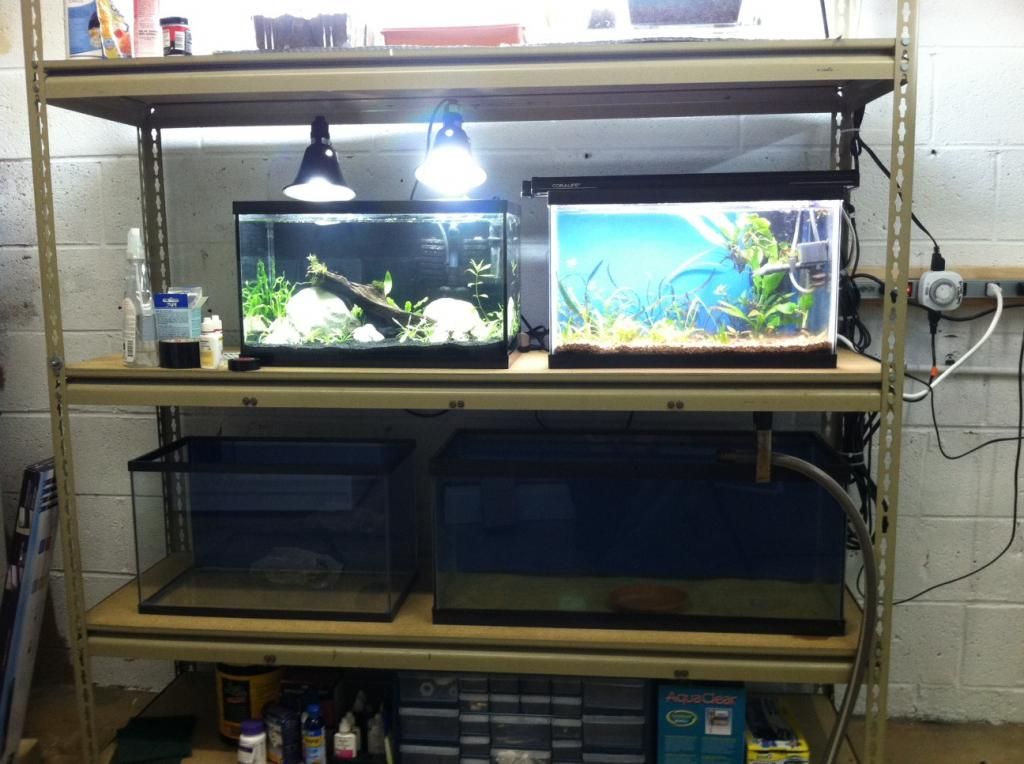 Tanks are as follows:
55g with a bunch of Firemouth Cichlids of various ages and a few Silverdollars. It's bare bottomed for ease of cleaning, with a shop light hanging over head. The Firemouths never seemed to pair up, but they're fun to watch.
10g grow out tank with two DIY co2 bottles running, dirt substrate with Safe T Sorb and two Coralife T5HO fixtures above it. I just added the second fixture, and the tank's really only been setup for a few weeks, still trying to blance everything out.
10g shrimp tank with black diamond sand, crypts and some ludwigia. I'm waiting for this tank to cycle before I add my shrimp. This is my first tank with Black Diamond and it's pretty nice stuff to work with. Lighting is two clamp on worklights with CFL bulbs for now.
20g long is going my most recent tank purchase. Waiting for a new heater and light, then I'm hoping to move some of my Bolivian Rams in there, and hopefully they'll pair up. The 10g tank along side it will be a fry rearing tank eventually if I can pull it off.
I also have a well established planted low tech dirted 10g in my daughters room and a 46g bowfront in my living room as a display tank, and as soon as the weather warms up enough I need to start cleaning up the koi pond in my backyard. I get carried away with my hobbies I think.
My daughters shrimp snail and guppy tank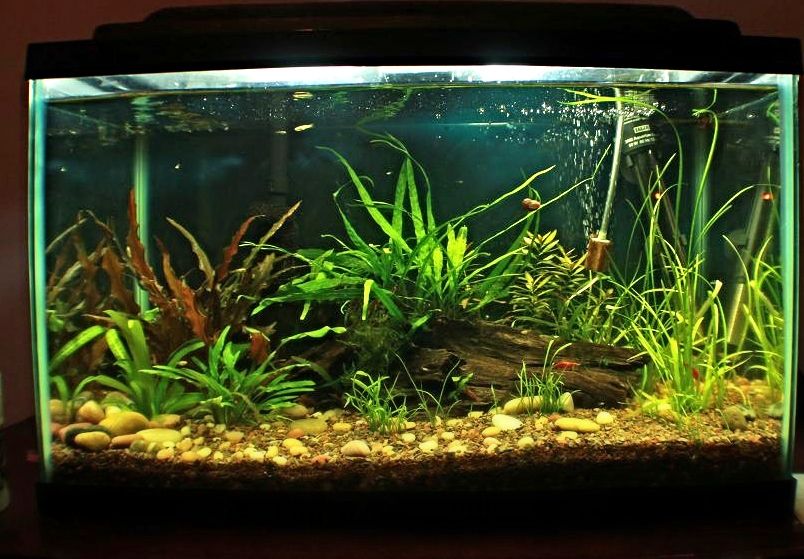 I need to take some pics of my 46g...
Thanks for reading!