here's a pic of my 29 gallon low-tech. I've had it running for two months and things are filling in nicely.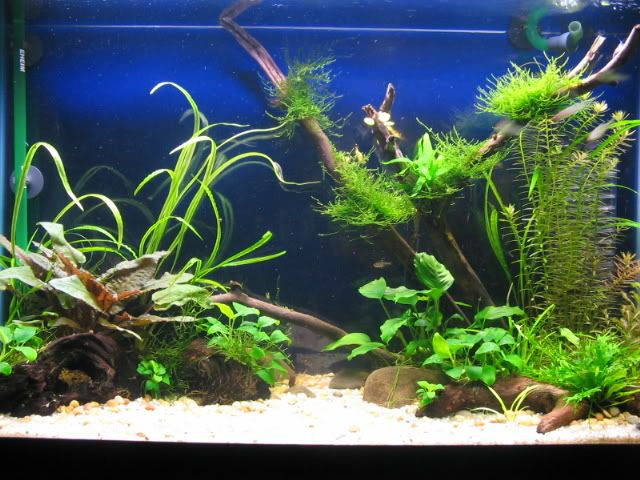 Specs:
Lights: 36 W t-5
Heater: 200W Hydor Inline
Filter: Eheim Eco Comfort 2234
Substrate: Eco- Complete, Quartz
CO2:Hagon DIY
Ferts: Florish Excel and nitrogen (ocasssionally)
Flora: Anubias barteri, Nana and Petite Nana, Crypt lucens, spiralis and wenditti red,christmas moss and jave ferv"windelov" and narrow leaf, corkscrew val, dwarf sag and sunset hygro.
Fauna: 9 rummynose and 6 red phantom tetras, 2 otto cats, 4 corydoras "black" aneus, and red cherry shrimp.