Discussion Starter
·
#1
·
just recently i decided to try my hand at breeding leos after caring for them for almost 10 years. bred other geckos before, and still have the incubator, and should be able to produce some awesome babies.
i have had an ember (RAPTOR patternless) female for just over a year now, and she is about 2 years old.
i recently purchased a super (snow) RAPTOR male and he should be arriving today.
im going to quarantine the male for a few months, and then the plan is to keep him with the female together in a well-furnished 20 gallon long with many hides (will build all the decor myself in a month or so).
i understand there is a possibility of him overbreeding her and stressing her if they are kept together and with no other females. as far as i have read, this doesnt always happen with a 1:1 group, but can. so i will be keeping a very close eye on both their weights, and both their behaviors. if i notice any signs of stress, he is going to be removed temporarily. ill then get a second female and make it a trio. id rather not have to do this as more females means more offspring, and i dont want to make that commitment just yet.
pics of the male: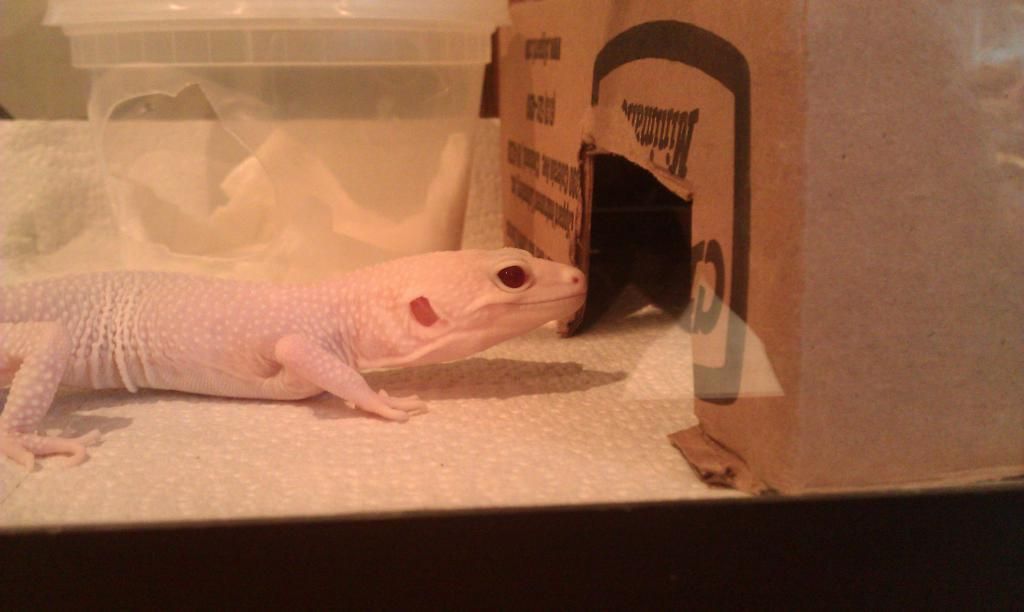 pics of the female: