To night I started setting up my first real planted tank.
The tank is a 110 liter Juwel Rio sitting on my kitchen table.
I used this tank to house som Tanganyika ciclids but decided to changing it to a planted tank.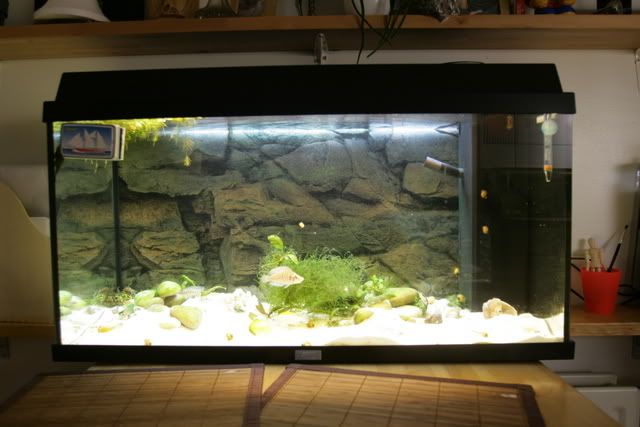 Here is a photo of the old setup.
This is my first real planted tank and Im doing this for fun and to expand and learn more aboat our hobby. I have several tanks and they mostly house African and American ciclids along with some monster fish like Shovelnose, Walking catfish, Red tail catfisc etc but this tank is my first real planted tank. I have had some planted tanks but none like I would consider a real one.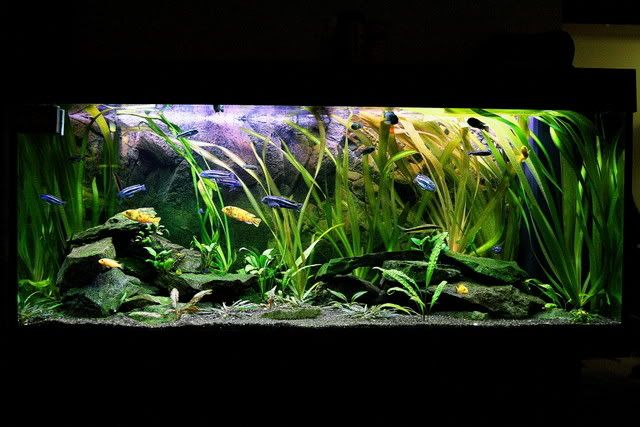 Here is a photo of my 240 l. Malawi ciclid tank that comes close to a planted tank, the plants in this tank are mostly Valisneriia giagante and a few types of Anubias and all plants grow very well without any special care.
Well, back to my new planted tank.
I remowed all fish, water and sand but left the filter as was. Put in some normal dark gravel not specially for plants.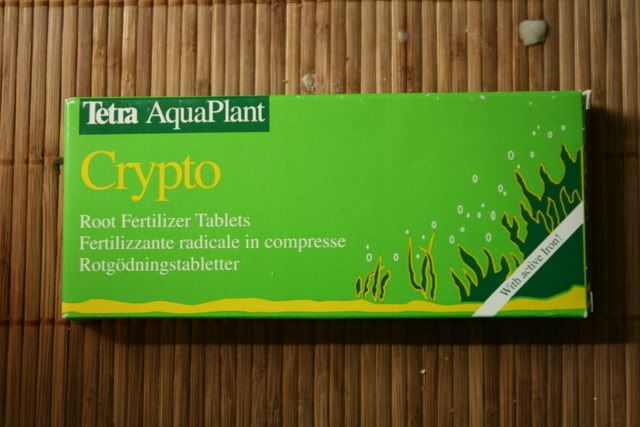 I then put á few root fertilizer tablets from Tetra and filled the tank up with tap water.
Som driftwood was installed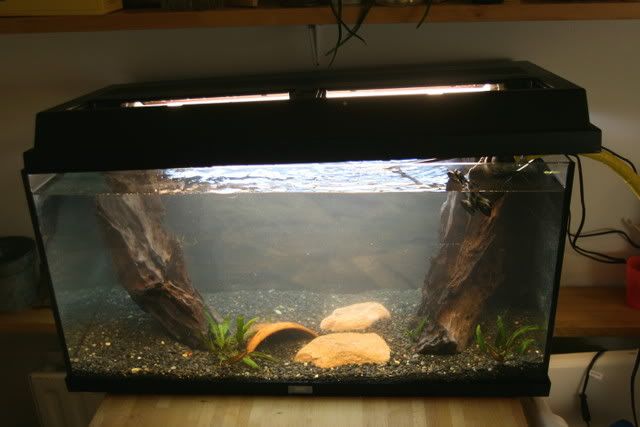 When happy with the setup I planted..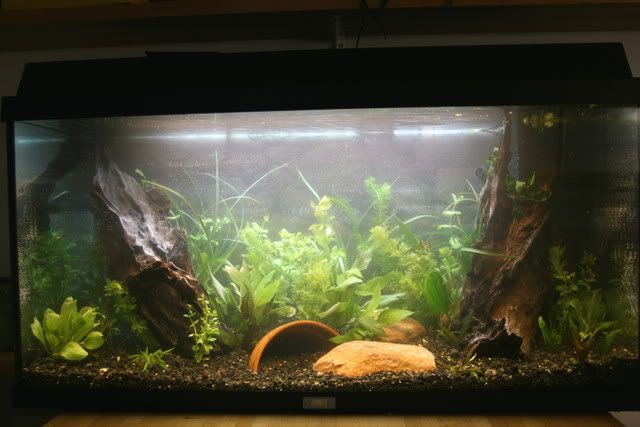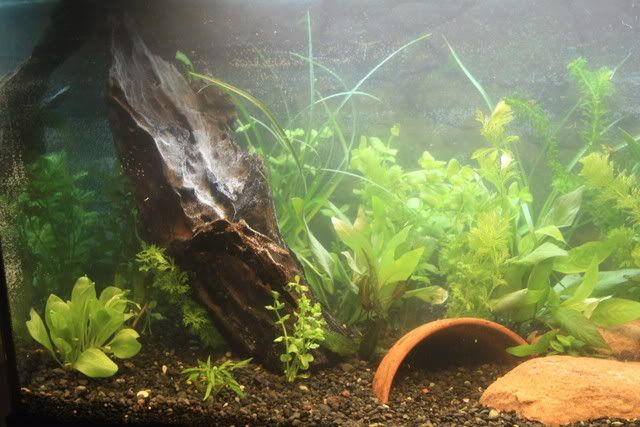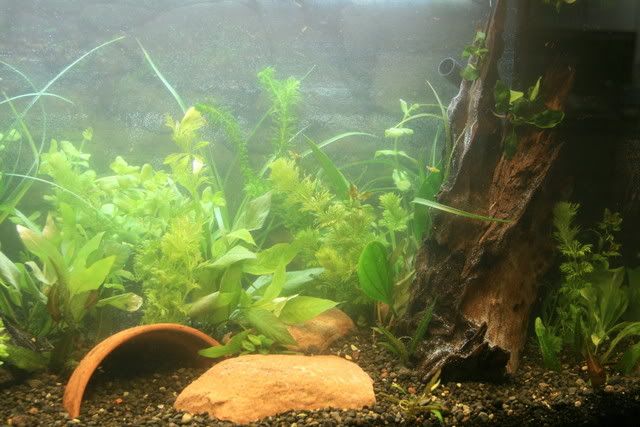 Then come the qestions.
I filled the tank with tab water but did not clean the filter, but is it better to put some water from my other tanks in the tank for the plants ?
I am planing to add co2 system next week, when should I start to use it ?
When shold I start to use fertilizer ?
Some fish will be added next week.
Any comments welcome.