After many years of fish keeping, I finally going to start my first planted tank, so excited!
I bought the tank from Petland and the stand from Petco, it's the lowest price combination I could find. The quality can't compare to those rimless tank and custom made stand for sure, but it's acceptable and I only spent total of $285 so I'm happy with that, LOL.
I read a lot threads on substrates, there are mix opinions on all substrates, the more I read the more I didn't know what should I get. Till one day Petco had eco-complete for $16 a bag, I bought that so I don't have to keep thinking. I have some cories and I know they like sand so I decided to make river/beach for the cories. I wanted to use rocks to separate the sand and substrate, the rocks are lot more expensive than I thought at the LFS, luckily I found the rocks at my last stop of LFS for a pretty low price. I'm just hoping these rocks wouldn't change the PH.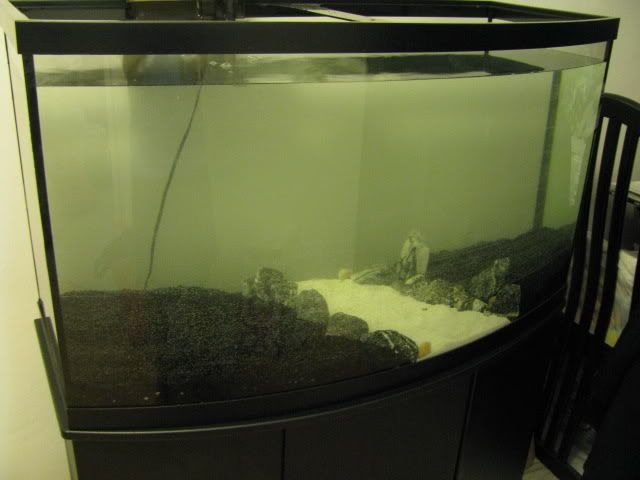 So I finally started fishless cycle after the tank sat there for more than 2 weeks and here it is the river, I might make the back more narrow to give it a little more depth of view.
For the light which is I think it's the most important part of a planted tank, I really want to use LED but I don't have skill/time/space to do it so I'm waiting for the Marineland LED for plants. If doesn't come out next month or it's over my budget then I will just go for clam lamps.
I didn't do much of readings on plants, I want to use Hemianthus Golomeratus as foreground plant. I might decide what other plants I will get after I got the light.
Any thoughts, comments and suggestion are welcome!
Thanks for checking out.
DIY LED light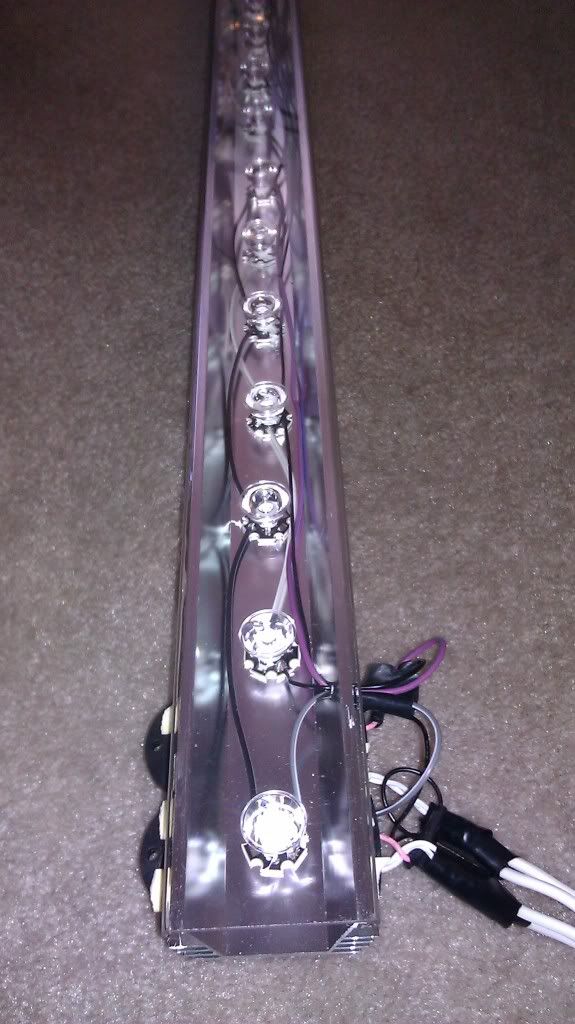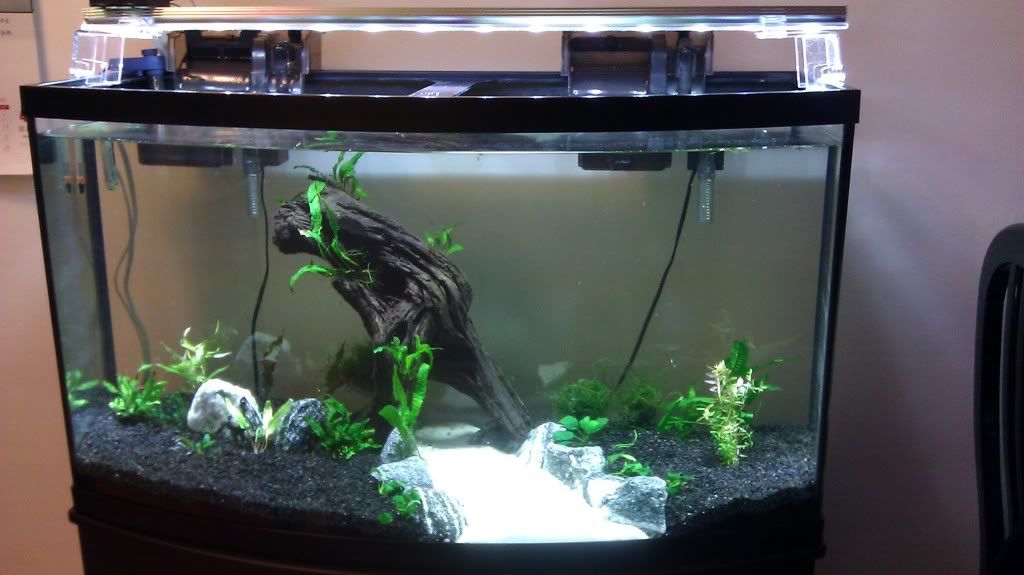 5/27 transferred filter and fish