Discussion Starter
·
#1
·
Hey guys, I've been lurking on this forum for awhile but i finally decided to register and post. I've gotten great tips and advice from reading these threads and so i finally decided to start a nano. i started this back in February and its grown so much.
4 gallon jalli tank
18 watts 8/9k
diy co2 with a 64oz juice bottle
substrate is eco complete
HC and dwarf hairgrass
i dose about 1ml of excel every other day.
4 ghost shrimp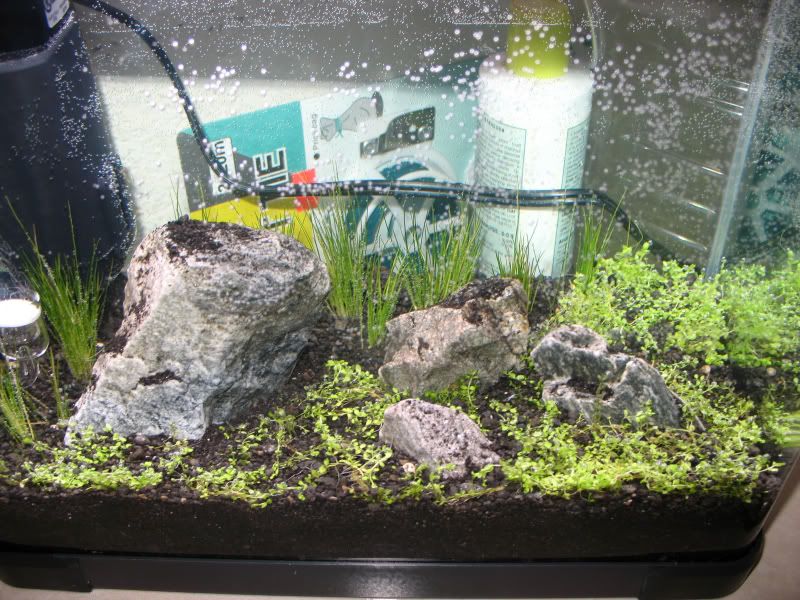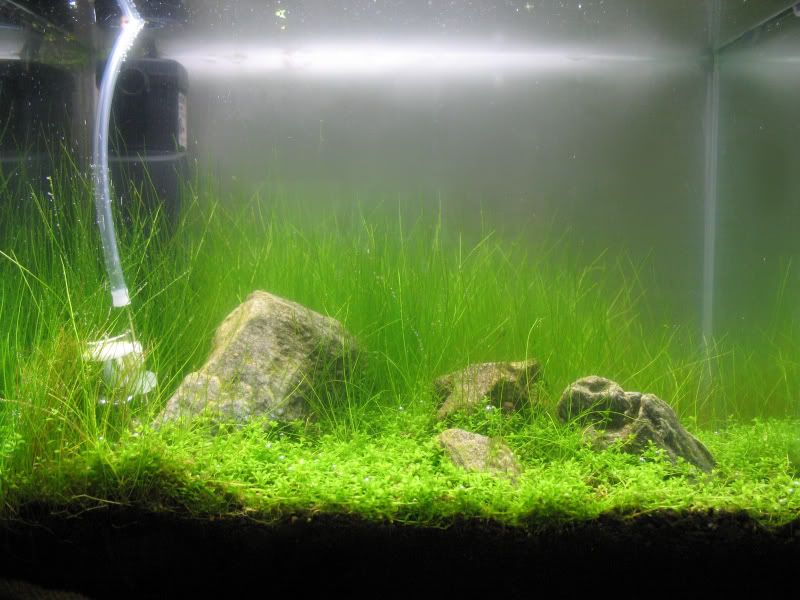 i've been having some issues with it lately... the hairgrass is growing into the front now as you can see from the photos. is there a trick to prevent this from happening? thanks guys.