Discussion Starter
·
#1
·
Hey folks, so i wanted to set up an iwagami tank for less than £100... ($150) wishful?
45x25x25 ebay special derimmed = 99p
Manado substrate £15
HOB filter £10
Light unit 2x 24w ( 1 x 10k, 1 x 7.5k) £45
Ceramic diffuser £6
Green garden stone for rockeries £3
HC x 2 pots £8
Rotalla wallichi £4.50
Total - £101.49
Just add fish
Sorry about the average pics, i have a canon 550d but dont know how to use it yet :lol: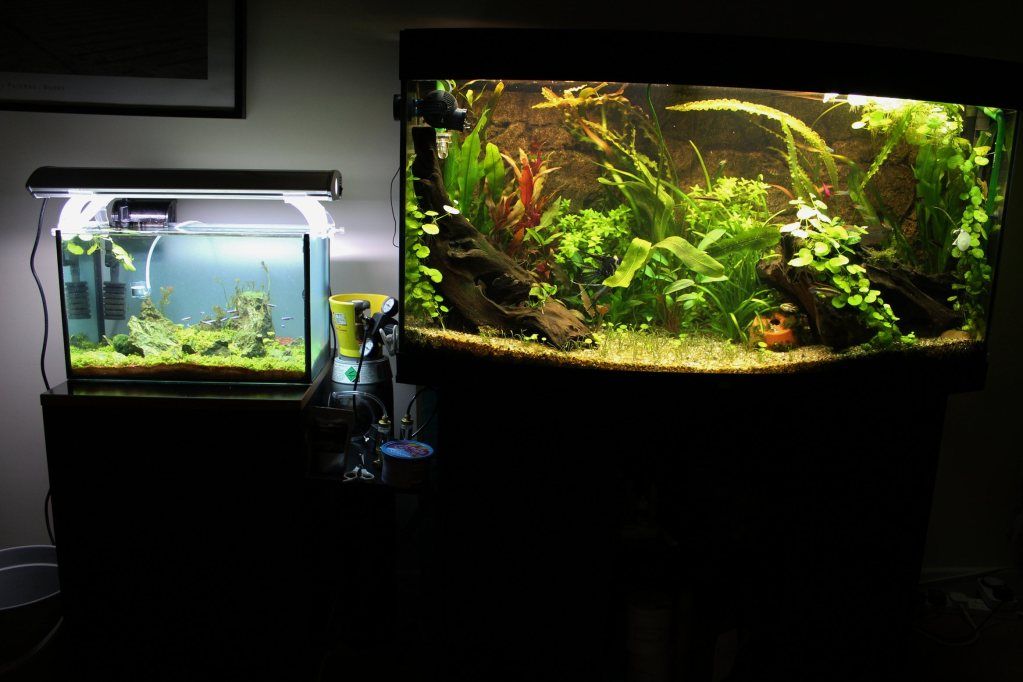 This has been a bit of a learning curve as never used stone or shrimp before.
The tank has been wet for about 3 weeks now, been pretty lucky with algae, not so lucky with hydra... ongoing battle!!
I now know that the substrate i chose is a pain as it has no weight to it and lifts with the slightest of flow. HC likes to grow on it though.
The 'green stone' i chose is too green
it blends with the HC, they did a blue stone aswell that i will try next time.
Bare with me on the Rotalla Wallichii it just got it yesterday from TGM.
All comments welcome.
Also just bought 5x 5 banded barbs for my 55g.... LOVE THEM!!!!! Going to get 3 more.