Discussion Starter
·
#1
·
So after seeing so many awesome 20L on here I've been going insane wanting one. So I bided my time for petco to come along and give me a sale and the sale happened BANG! I've got a 20L :icon_mrgr
I haven't officially moved the tank inside yet, but I thought that I would get some pictures up. I want this to be a super early start journal so I can watch everything and maybe learn from all of the awesome experience on here.
The tank still sits in the car...I've been busy with finals and all that great stuff and trying to write some papers (taking a break from them right now to start this journal)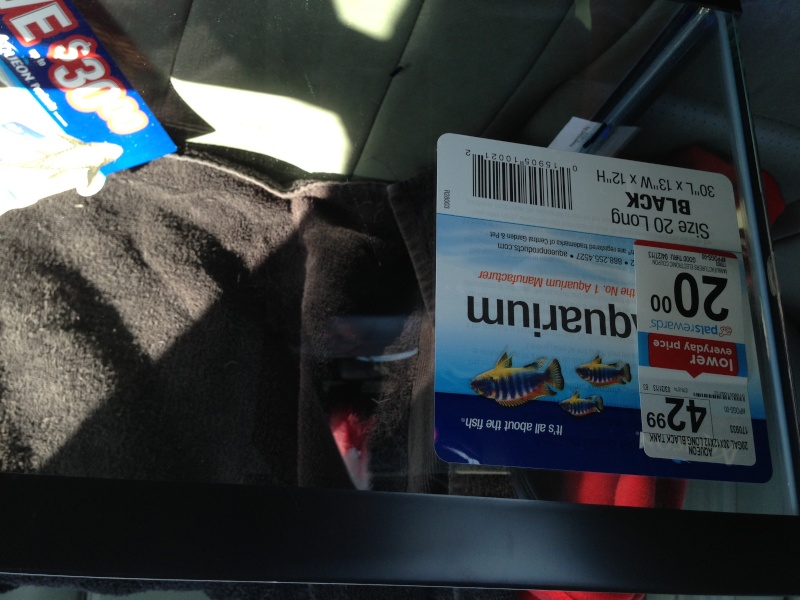 I got a deal that I couldn't refuse on FloraMax (which I've been using in other shrimp tanks. I'm not sure the amount of rooted plants I will be using but this substrate seems to work out for my corkscrews and such in my other tanks coupled with root tabs so yea...
Collected some things that I will be needing here very soon
I got a really good deal on some Riccia so I ordered it...it will kinda press me to get this going...WOW this stuff is great looking!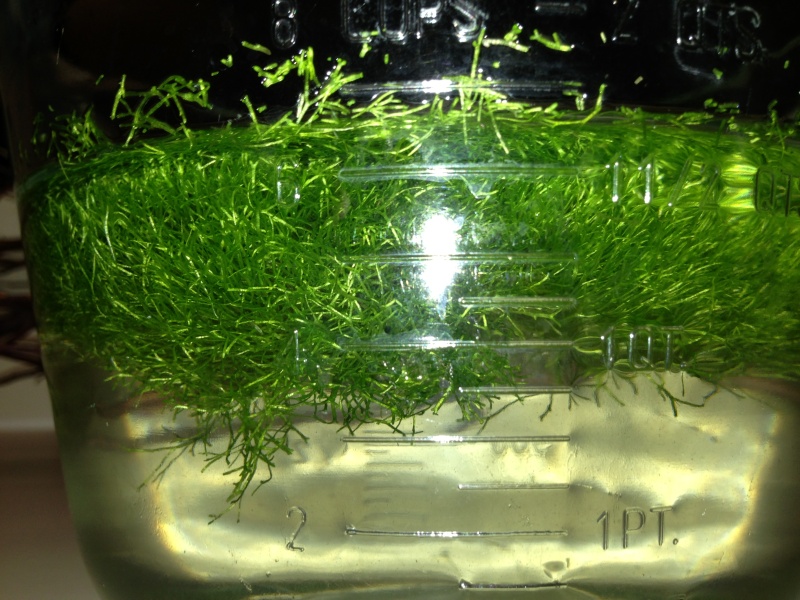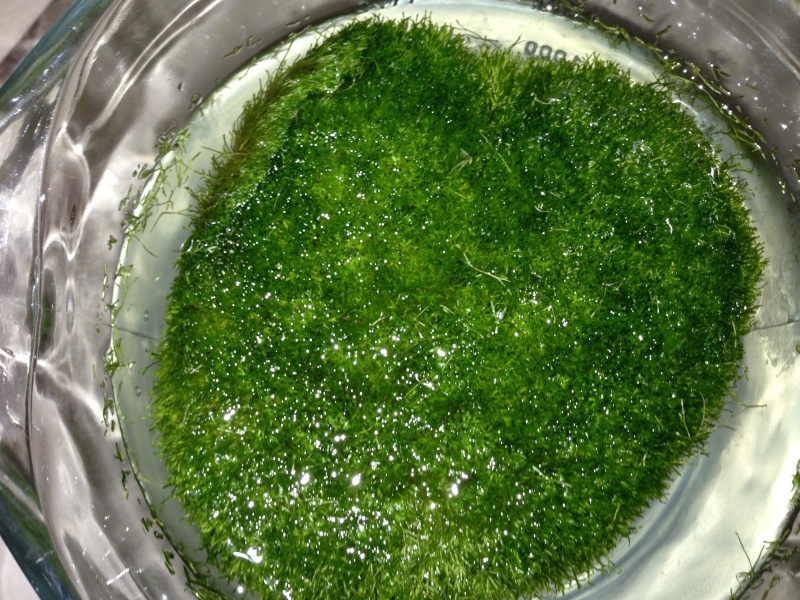 And I got some wood from an awesome RAOK -- It's a lot for a 20L so I will be cutting it and redistributing the love once I get placement and such figured out -- MAN I love doing RAOKS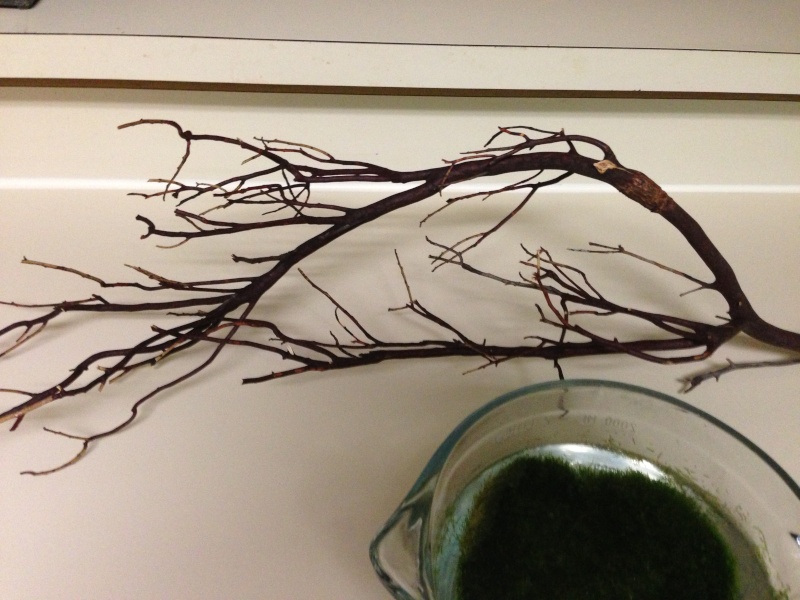 -----------------------------------------
That's it for the pictures for now...so here's the plans....so far
De-rimming the top rim from the 20L
Cutting the Wood
Buying some type of stand / deciding if I want to use the breakfast bar that can't really be used for breakfast as a tank stand...(although I'm thinking with a stand I can go canister filter)
Things I'm still finalizing for purchase
Light
Co2 setup (paintball or regular, I guess it depends on the stand situation)
Lights
Filtration (again dependent on the stand/breakfast bar question)
Other plants for the tank (I really wanna put some moss in there with the Riccia with what I have planned)
Still trying to decide cardinal tetras or yellow shrimp for livestock
------------
Anyone know how long I can leave Riccia in that container while I get this rollin? I've got some of the larger kind floating around a tank but that is active with shrimp, filtration, etc
I've been looking at a lot of threads so far on de-rimming and any other tips would be greatly welcomed
Thanks for lookin and your suggestions are always welcome!!!!!