Discussion Starter
·
#1
·
I set this tank up for my 4 year old daughter back in December. It originally had a Hello Kitty decoration in it with a Betta for the first year or so running. The Betta jumped out of the tank, so i figured I'd do it up right.
Lighting: stock 10g hood with two 6500k 13w CFL. I've also spray glued
Mylar to the underside of the hood to help with reflection.
Substrate: Fox Farms Ocean Forest Organic Potting Mix ( I usually use
Miracle Grow but I had a bag of this on hand and wanted to see what it would do. So far there have been no drawbacks I can find and good growth)
Filtration: simple HOB Tetra Filter
Dosing: none what so ever
Plants: Cryptocoryne Lutea, Cryptocoryne Wendti Bronze, Micro Sword,
Sagataria, a small baby Amazon Sword, Ludwigia narrow leaf, a bit of Java Moss for the guppy fry, and Needle Leaf Java Fern.
Fish: 1 female adult Guppy (her male equivalent was moved to another
tank to give her a break from constant pestering) Close to 30 guppy fry, 1 Ghost shrimp, 2 Red Sakura shrimp, ten or so cherry shrimp, and 3 oto cat. A bunch of Ramshorn snails as well.
Growth is slow but steady in this tank. It's pretty low light, but the water is always crystal clear, and both plant life and fish/inverts seem very happy. It's just an easy tank to take care of. I think I've got the balance perfect.
Not the best aquascape in the world, but for a four year old it was more important she see all the plant life and fish and inverts.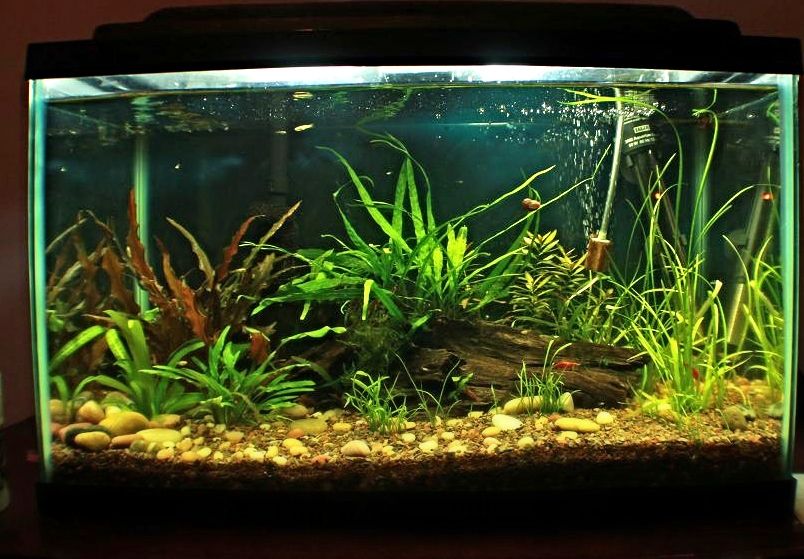 Oto cat
Cherry Shrimp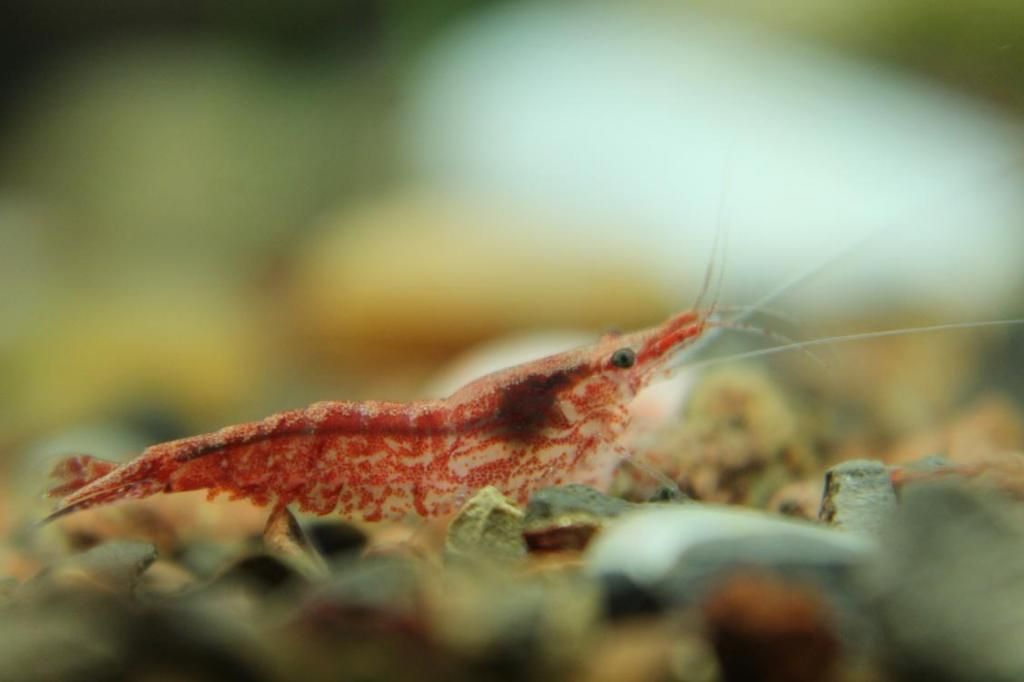 Ghost Shrimp