Nerite Snails

are one of the best algae eaters for me. I have 8 of them in my 20 gallon planted tank. My Aunty caught them from their province and gave some to me as she sell them online. I see them crawl all over my tank eating green and brown algae, leftover fishfoods like sinking pellets and flakes and sometimes they also eat decaying leaves.
Zebra Nerite Snail on Anubias Nana
​

I have them in my tank for almost 9 months right now. Originally, I also had 8 of these snails in my tank from the beginning but I lost all of them after dosing Parasites Away, an anti-parasites liquid medication, to cure my Neon Tetras from their White Spot Disease. It was obviously a wrong move so I was so pissed off because not only my snails were the ones affected but also my plants. Some of my plants decayed and die. Because of that, I did a 80% water change 3x that day to somehow remove the dosage of the Parasites Away in my tank. After a week, I tried putting some Nerite Snails to test if it is safe for them to live in my tank again but after 2-3 days, they died so every week, I did 60% water change and after a month, I once again tried to put 6 snails and finally, they all survived up to this day.

I love having them in my tank not only for their algae eating purpose but also because of their beautiful shells that comes in different patterns and colors. Some of these snails are called according to their appearance like Zebra, Red Tricolor, Yellow Tracked, Bumble Bee, etc. Most of my visitors that stared at my tank found them cute and gorgeous. They are indeed one of the main attractions in my planted tank.
Red Tricolor Nerite Snail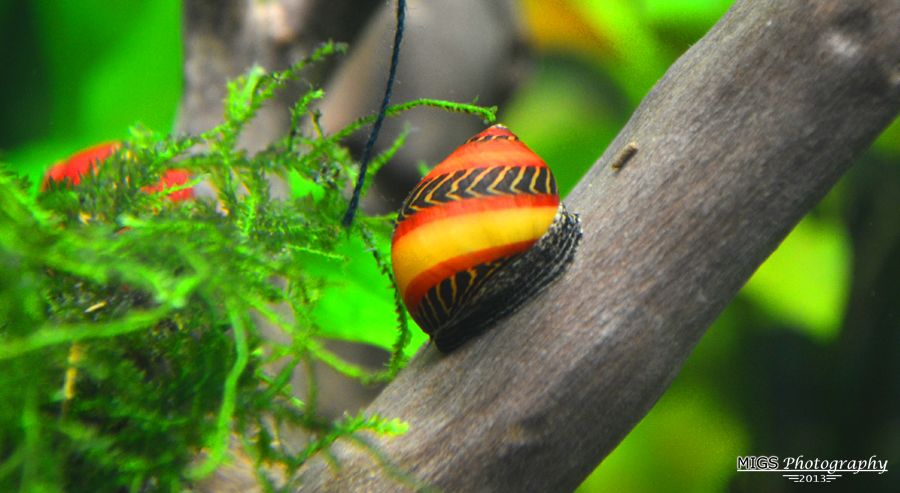 Orange Tricolor Nerite Snail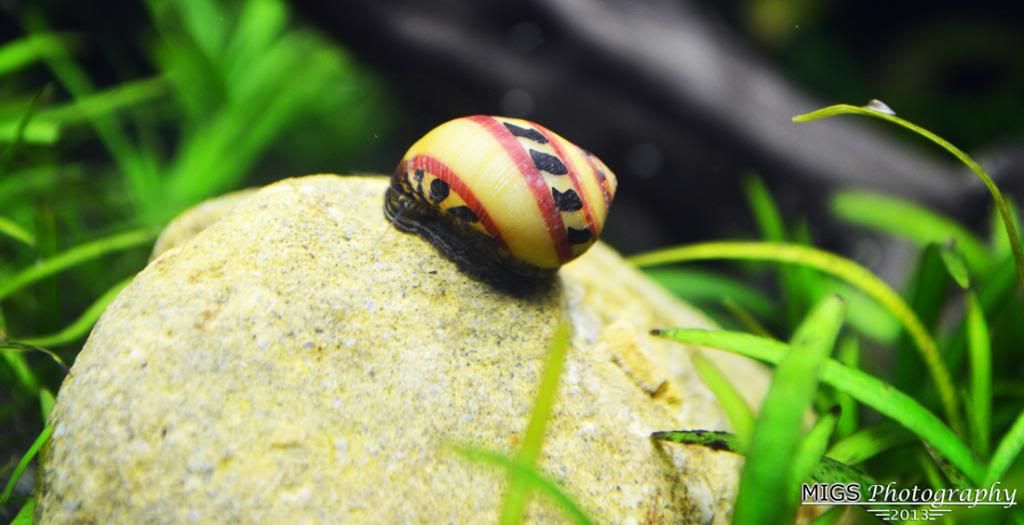 Yellow Tricolor Nerite Snails
Marble Tricolor Nerite Snail
Different Types/Design of Nerite Snails of my Aunty
​

Nerite Snails do not breed in freshwater tanks but some of mine scattered eggs on the driftwoods, stones, substrate and even on the submerged motor of my top filter. The eggs are color white and did not happened to hatch because based on my research, they only successfully breed in brackish water.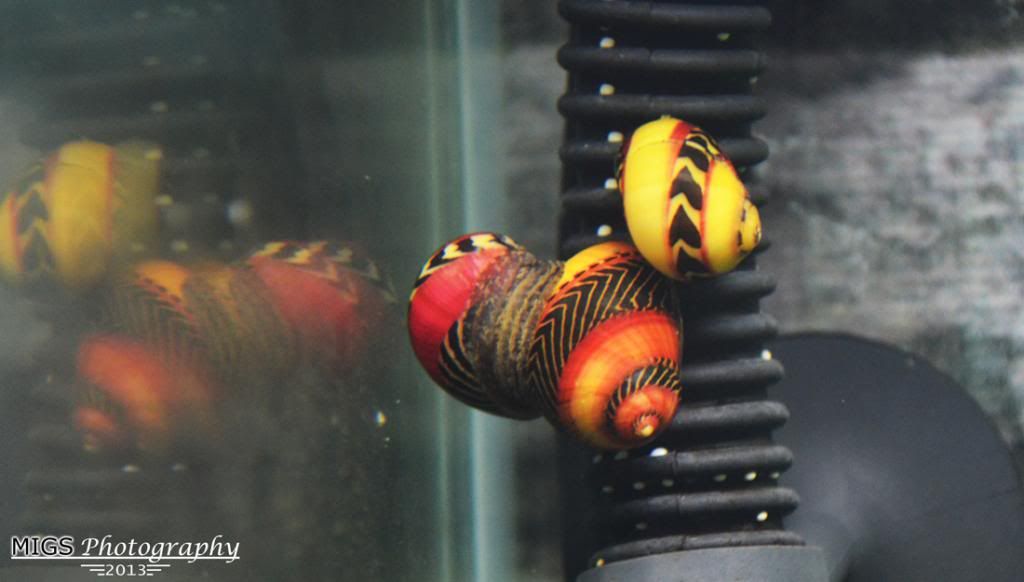 Nerite Snails Threesome and their Eggs on the Filter Hose

​


Like shrimps, Nerite Snails also undergo through a kind of molting where the outer layer of the nerites' shells is slowly removed but based on my observation, it takes a month or more to finish the process. I have been seeing two of my snails with a new layer of their shells for about 3 months but up to now, the molting process is still undergoing.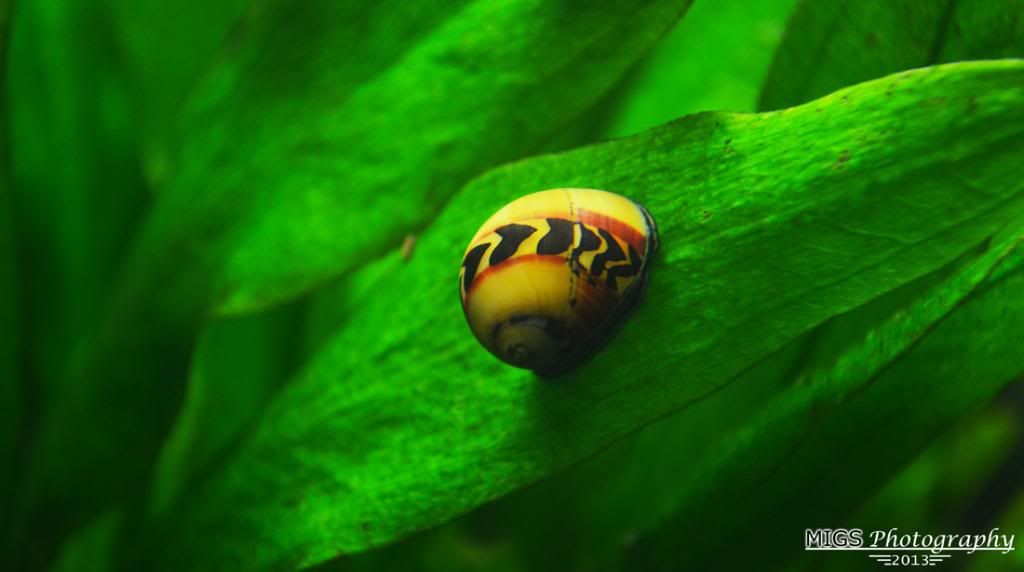 Yellow Tricolor Nerite Snail with it's new outer layer of its shell

​


These snails also have the tendency of leaving your tank if they cannot find algae or any kind of food to eat so you should cover your tank for them not to scape. I guess that in my case, I don't need to cover my 20 gallon tank because I can see my Nerite Snails happy, finding enough food for themselves and I don't see any of them missing or leaving my tank. I think they're at home. I experienced having Nerite Snails escaped from their new setup 2.5 gallon tank. New Setup tank doesn't have established algae so two of my three snails leaved the tank and eventually found dead.

Having said all of those, I still love Nerite Snails. Having them with my Philippine Rainbow Shrimps makes my planted tank control its algae production. I may say that I have the best algae cleaning team in my tank.

You may also visit my thread about my Philippine Rainbow Shrimps at this link:
http://www.plantedtank.net/forums/showthread.php?p=4743481#post4743481