Hello anyone reading this,
Here's my stab at a 2.5g nano tank. I decided to try a nano since I see peoples pictures of them on this forum and i'm so freaking jealous! My main tank is a 29g heavily planted tank so I thought i'd try a 2.5 planted tank.
The specs are:
100% Eco Complete substrate
Azoo Palm Filter (hob)
No heater
Dose Seachem Flourish every other day.
No co2
Lighting is just a desk lamp for the moment.
Plants:
Red jungle val
Taiwan moss attached to rock
Rotala rotundifolia
Hemianthus micranthemoides
Hygrophila Polysperma (just a smidge since it grows fast)
Hardscape:
3 rocks (1 with taiwan moss attached to it)
1 river rock
Fish:
Right now 4 male feeder guppies to help the cycle get started
(reason for 4 males is so the females don't reproduce, it's happened)
Thinking of making this into a shrimp nano, not sure of what shrimp I want to put in it at the moment. I have red cherrys, crystal reds, and an atyopsis moluccensis in my 29g so i'm thinking something different for this tank. I was thinking about Snowball shrimp since they're hardy shrimp and can withstand a wide range of PH levels like red cherrys (hey, they're practically red cherrys, just white) because my water out of the tap is 7.6.
I noticed almost all Caridina sp need acidic water hence why i 'want' to go with a neocaridina sp shrimp.
Here's a couple pictures of what it looks like at the moment:
With the flash on: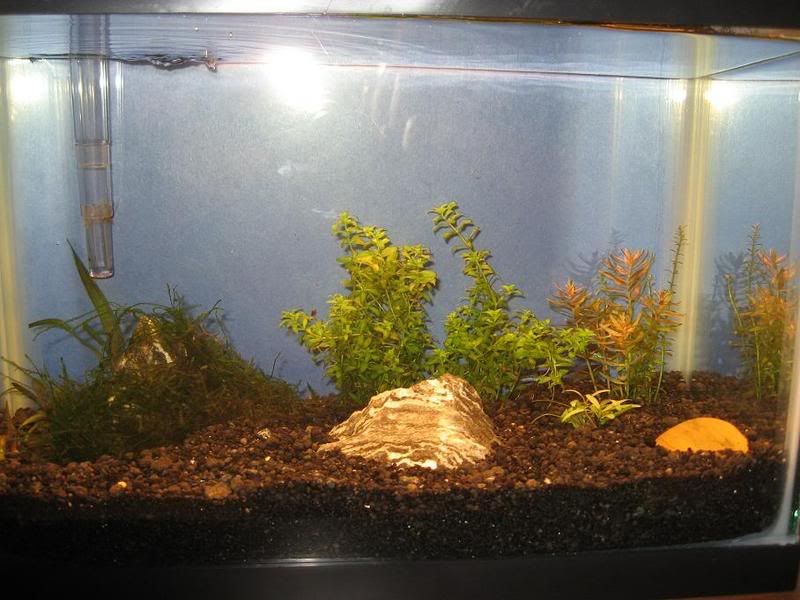 Without flash: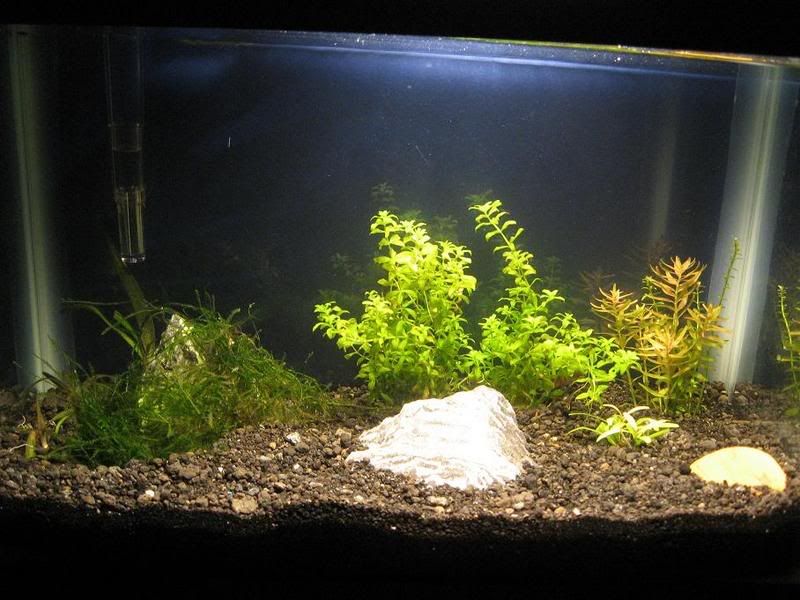 Please critique me and don't worry about hurting my feelings, it takes more than words...:thumbsup: