Well heres a journal I want to start on my collection of tanks. Recently got most of them and dont want to make journals for each one. Any advice would be greatly appreciated!
First off heres the picture of the rack itself with the tanks on them!
And now for the rundown of the tanks!
Heres my 55 gallon, its actually not on the rack but hey Im still going to include it in this journal. I recently rescaped this so the water is still a bit murky/there might be a mini cycle going on. I plan on buying 5 of Altums and putting them in here, do you guys think a 55 would be too small for them? Also upgrading the lighting to a Current LED+ should come sometime next week!
This is my very recent (got the plants/pants today thanks to Hydrophyte) 10 gallon riparium. Plan to have 1 maybe 2 Hillstream loaches, would a 10 gallon be too small for them? If so I will just put some corys in it instead.
Here my 1 week old 6 gallon tank. Plan on either putting 6 Harlequin Rasbora in here or 6 Neon tetras what do you guys think would be better? Also some tiger shrimps if I could find any locally.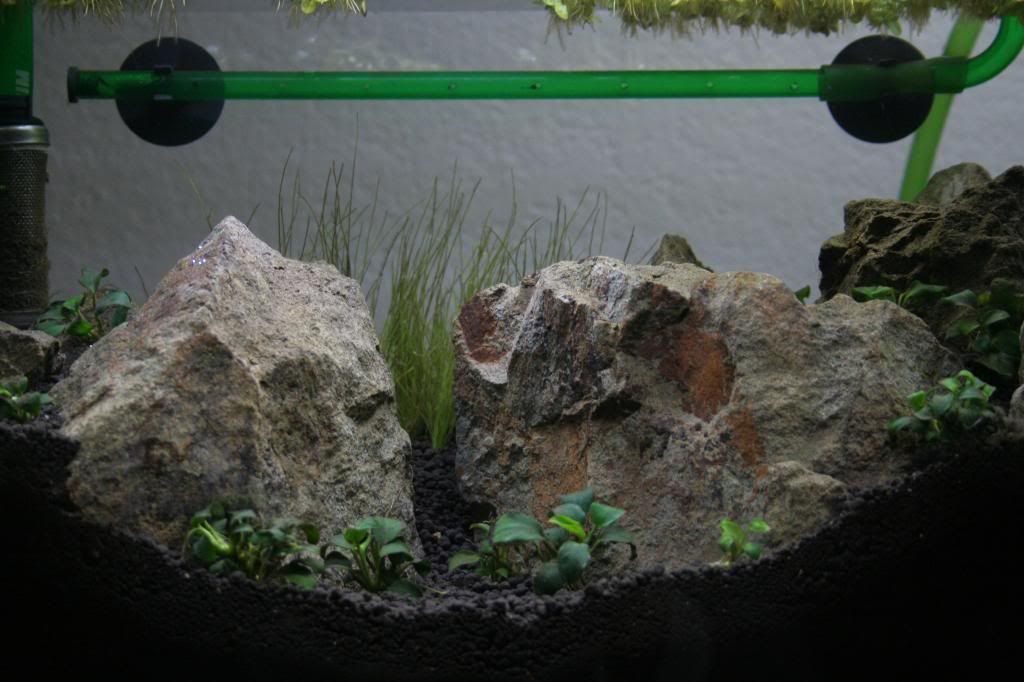 This is a 20 gallon tank. Plan on putting a school of 15 Cardinal Tetras in here, any other suggestions?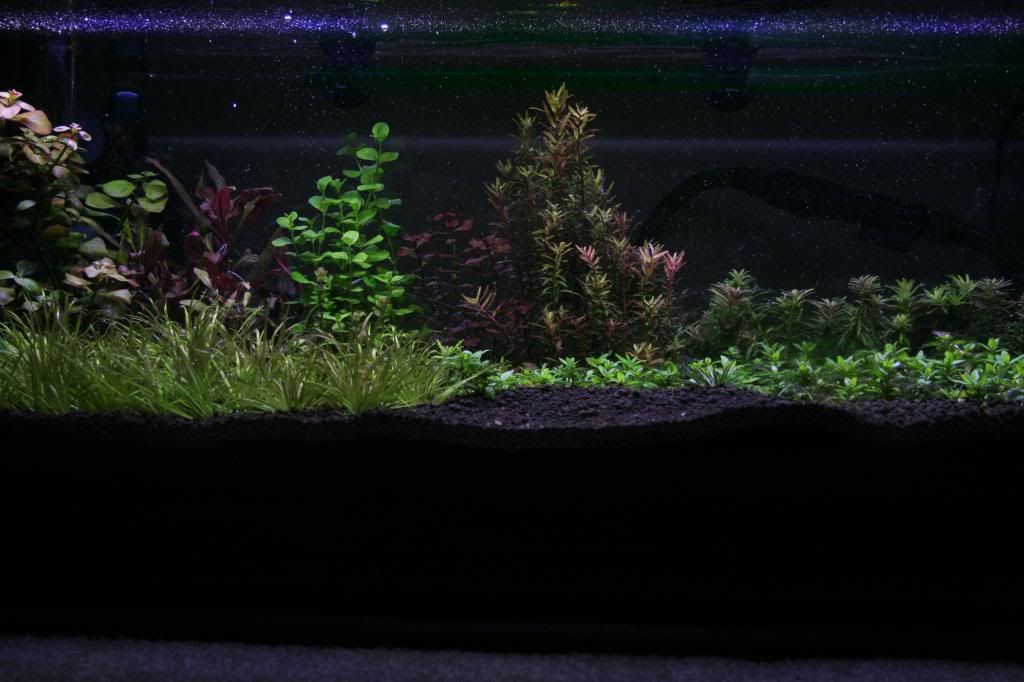 This is my 1.5 gallon tank. Thinking of putting some CBS in here if I could find any locally, and also some Chili Rasboras. Would a 1.5galon tank be too small for 5 Rasboras?
Heres an old picture of my 10 gallon when it looked nice...The HC is overridden with Cladophora so I will probably toss it out and replant it with UG. It currently houses ~14 CPDs and a TON of Cherry Shrimp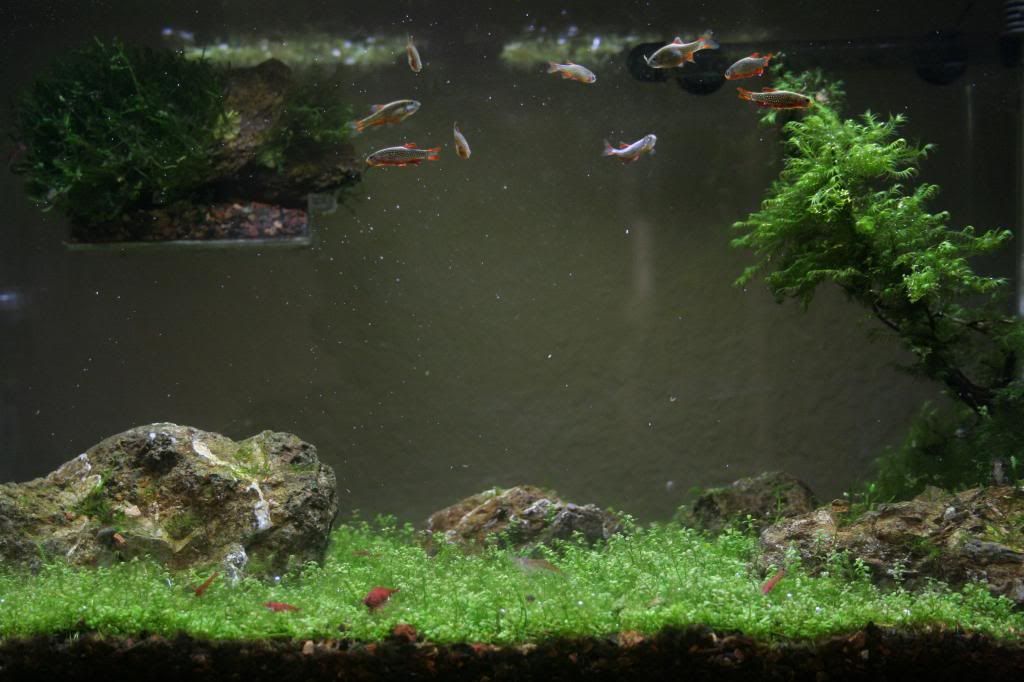 Here also an old picture of my 10 gallon when it looked nice...It is has a case of Cyanobacteria so I will probably tear it down and clean everything. It houses my favorite fish my Dwarf Puffer!!! It lives with two amanos peacefully :red_mouth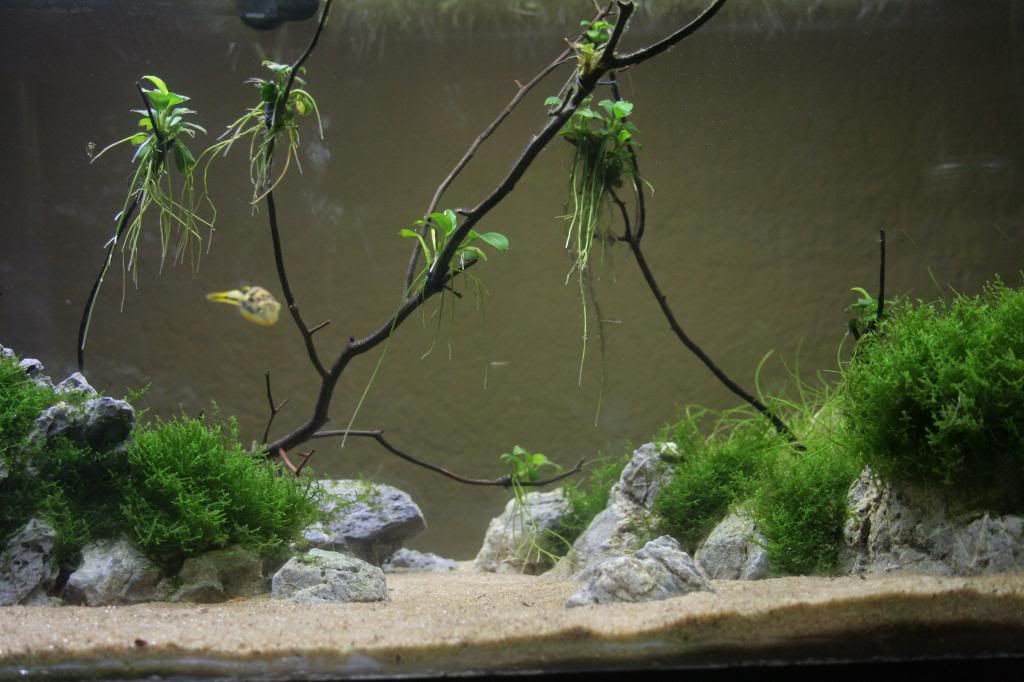 Heres my 5 gallon tank. I will probably redo this scape because I just dont like it how it is now...If the Chili Rasboras dont fit in my 1.5 gallon tank I will put them in here, along with a few CRS possibly.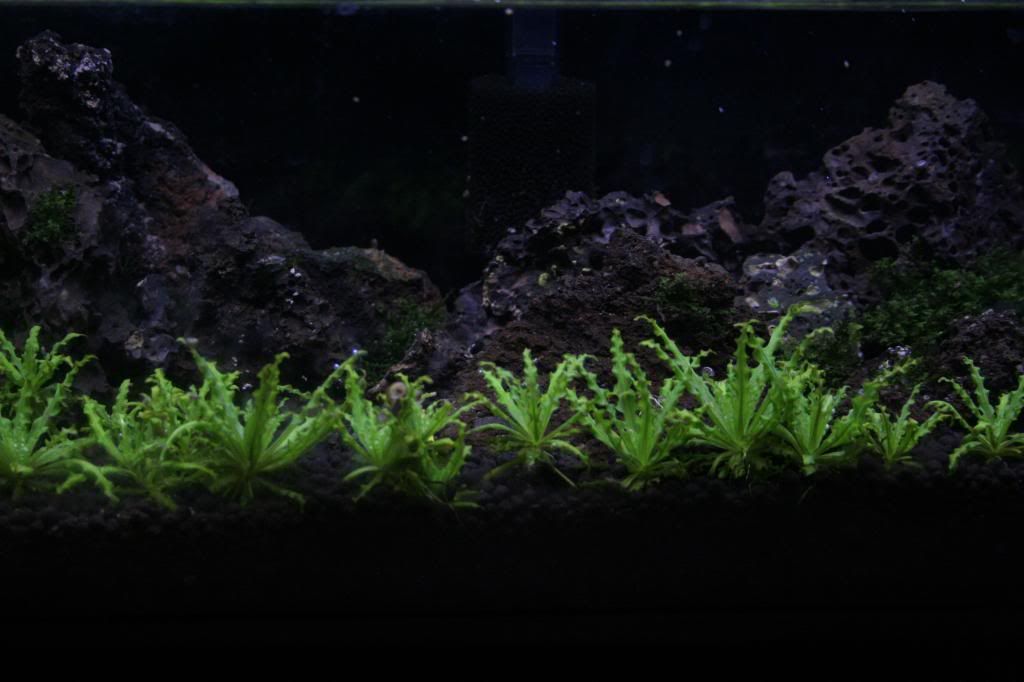 I still have one more 1.5 gallon that I have scaped allready but the lights and filter still need to come in so I will update later!
Lastly here are some random photos I took for fun! (not very good with camera)