Discussion Starter
·
#1
·
I started a 7g bow front nano February 17, 2007.
Specs are:
100% EcoComplete substrate
DIY driftwood (2 pieces screwed together to make one)
Two 27w CF desktop lamps (1 on each side of the tank)
DIY Co2 via hagen ladder w/ two 2 liter bottles t'd together
DIY screen over top the tank to keep the shrimp in
100w heater
Aquaclear 10 filter (with prefilter sponge over the intake)
Flora:
Peacock Moss
Taiwan Moss (tied onto dw)
Java Moss (tied onto dw)
HC as foreground
Blyxa japonica
Rotala sp. 'Nanjenshan'
Riccia mat (just started growing out)
Fauna:
RCS
Amano shrimp
Ramshorn snails
Olive nerite snails
Pond snails
MTS
(soon to have crystal red shrimp, going to take out rcs and amanos)
I'm going for a jungle fading into a valley look with a garden effect in the right-front with the hc. Riccia mat/mound in the right-back.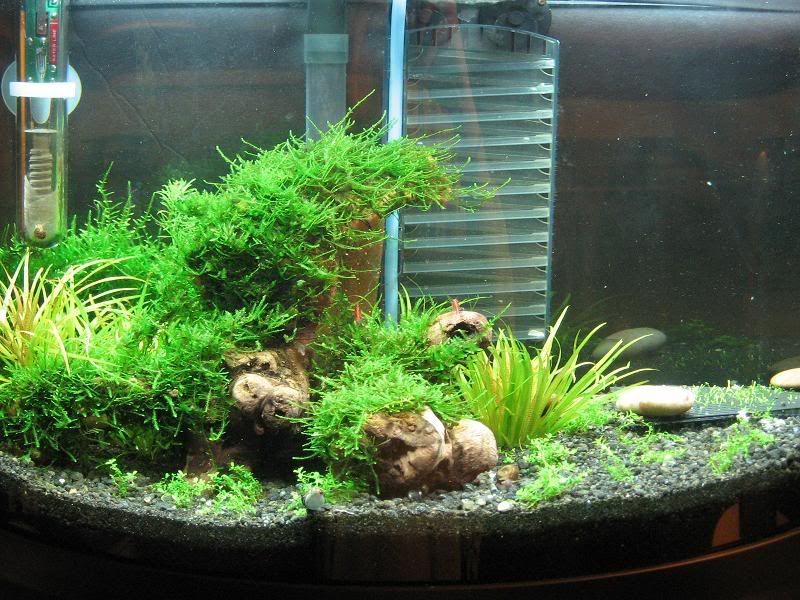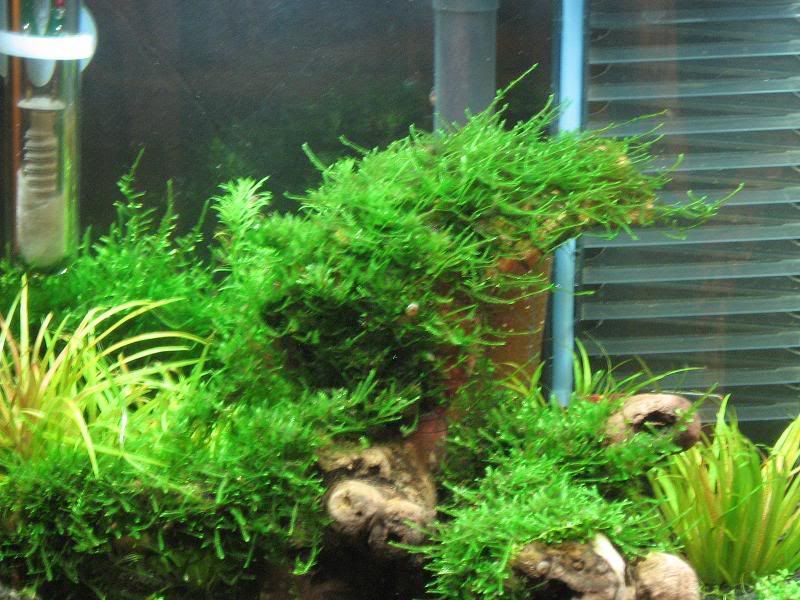 This tank is still fairly new and i'm waiting for the hc to spread.
Feel free to leave me comments!