Discussion Starter
·
#1
·
I got my tank in June of 2012. Now 9 months later I am finally to a point that I feel comfortable showing it off!
So here it is: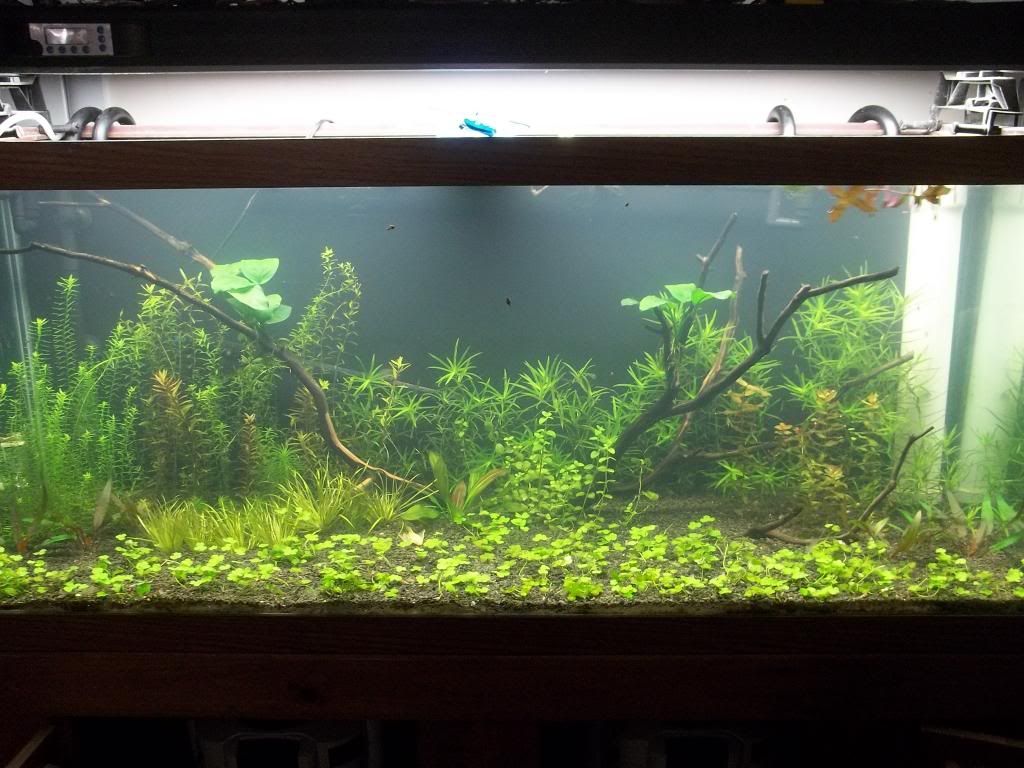 Equipment:
75 gallon Aquarium with Stand
Odyessa T5 lighting system (2 bulbs 6500k each)
2 Aquatop CF 500 w/uv
Pressurized co2 system with Aquatek regulator
Aquaeon 300w heater
DIY overflow style tube for surface skimming
Flora:
Stargrass
Hydrocotyle sp. Japan
Rotala Colorata
Rotala Green Narrow
Rotala Macrandra sp. Japan Red
Cf. Brownei
Pogostemon Erectus
Blyxa Japonica
Melon Sword
Crypt (unknown species)
Fauna:
4 Albino long fin Ancistrius
1 Otto
1 Pygmy Cory
A couple endler guppies waiting for their new home to be set up
I lost most of my fish after a issue with what I think was co2 poisoning. My co2 has been on and off at times since I am still experimenting with it.