Discussion Starter
·
#1
·
Hi all, I've been researching on this forum for some time now. I have a 15 gallon tank that has fake plants which I just don't like look of. So I decided to build a fluval edge for my desk
Tank: Fluval edge 6g
Light: Ultrabright LED hood + (2) 10 watt bulbs in light fixtures
Sub: Eco-complete
Stone: Seiryu stone
Heater: Fluval 25W
CO2: Fluval mini setup with glass diffuser.
Plants: HC and Micro sword
Inverts: Red crystal shrimp (3 for now, hoping for them to breed, or I'm going to get 3 more).
Fish: Celestial Pearl Danios (eventually 6, but none right now)
Here are the pictures of the process:
Everyone knows what the tank looks like, but here it is anyway: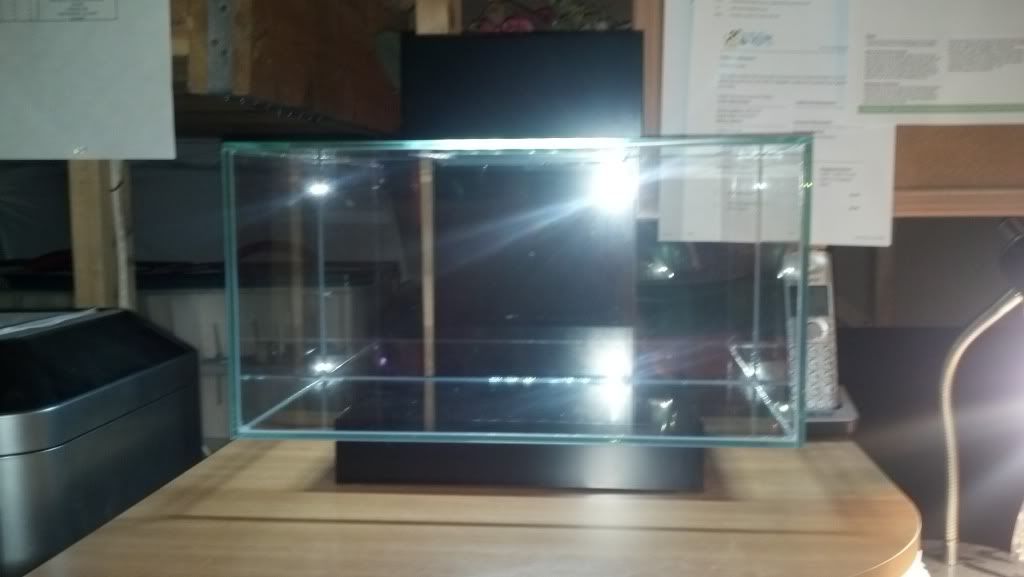 The stone I ordered off of ebay (I played with a few arrangements before I put it in the tank):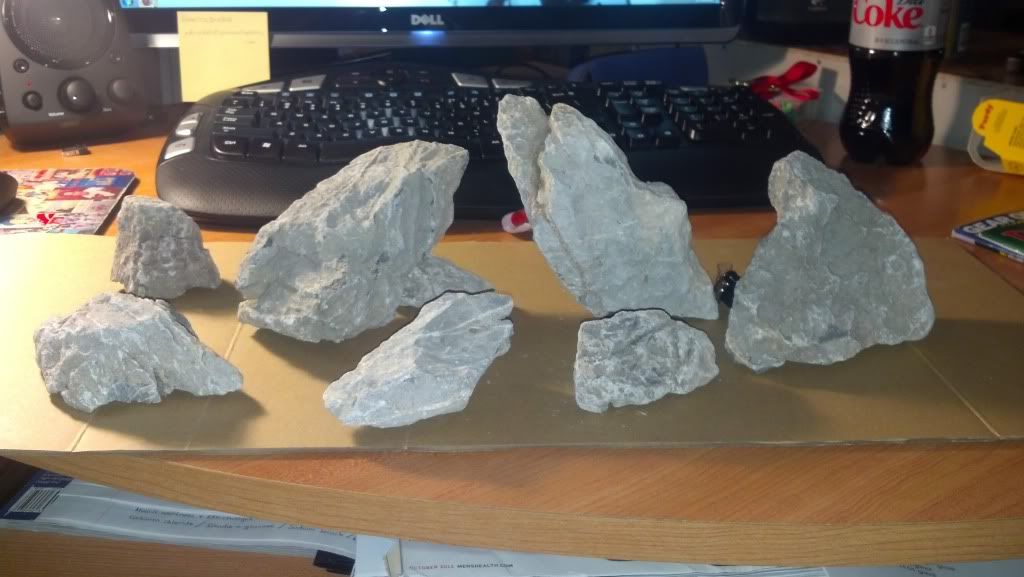 I put these stones in and loved the set-up right off of the bat (I left the stones in there for 48 hours and kept looking at it periodically to see if I found a flaw, but I didn't):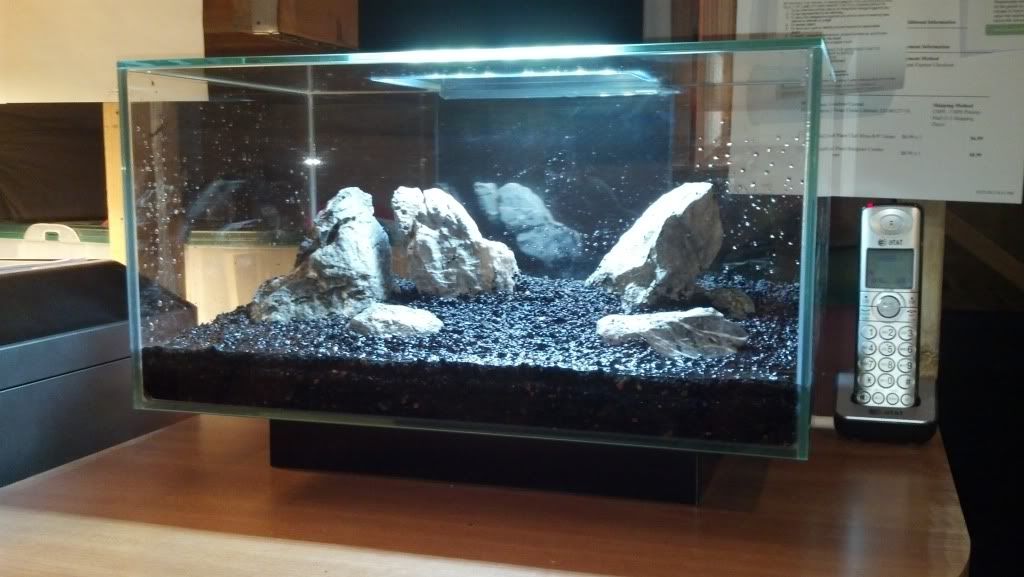 Planted the HC:
And then the micro sword: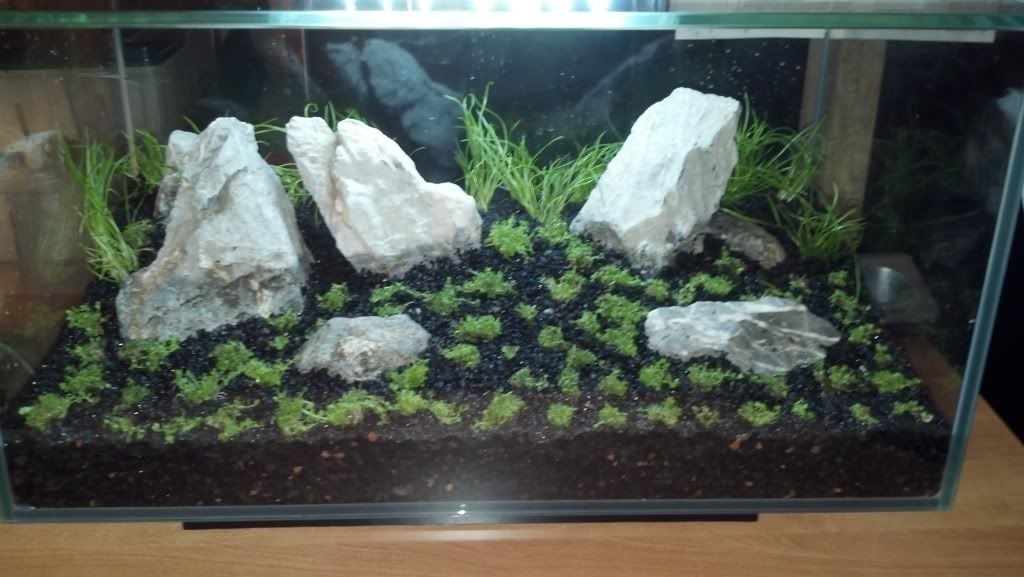 Full of water:
Then, the HC turned brown because there was not nearly enough light. So I ordered ultrabrite LED hood and it worked well, but the light still didn't reach the sides and corners very well. I ordered more HC (more than the first time, so I could plant bigger clumps) and replanted it.
Here are the lamps with the 10 watt 6700k bulbs in each
My problem now (sorry for the crappy cell phone picture) is the algae on the rocks and towards the back of the tank.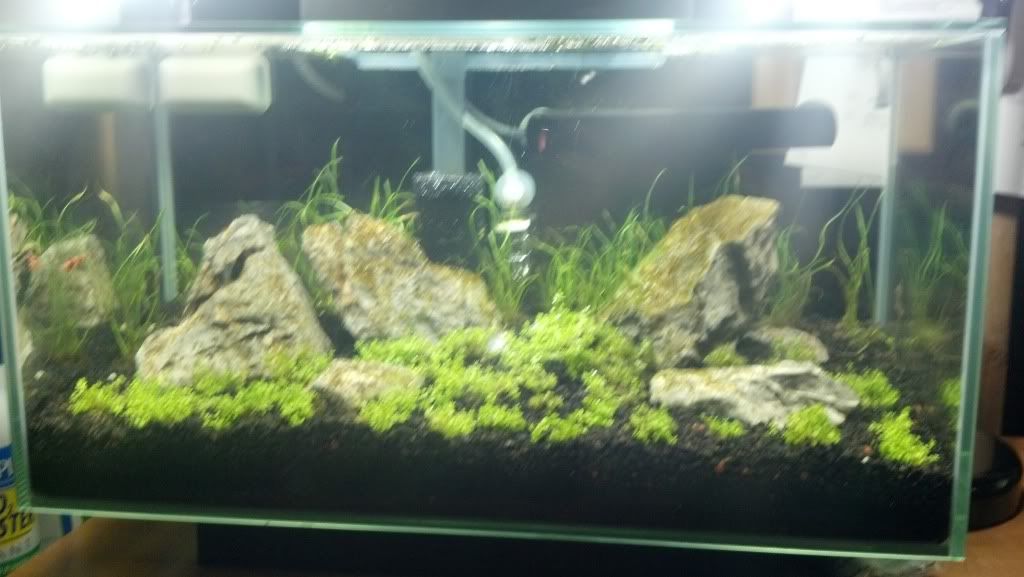 I just got the shrimp in hopes of getting rid of some of the algae. What else can I do? I had the lights on for 10 hours, but I shortened it by an hour. I have CO2 going for an hour before the lights go on to an hour before they go off.
Thanks,
Andrew