Discussion Starter
·
#1
·
Here is my tank a couple of months ago before the big move to downstairs and the light/heater failure.
I am a complete Neophyte, and I know nothing about planted tanks. My cup is completely empty and I am ready to fill it up
, slowly and drink from that cup.
roud:
The substate is a bit mixed up, as you can see from above, it was nice and and uniform. but my grandmother forced me to move the tank downstairs, which equates to carrying a nearly empty tank down the stairs with substrate in it. A mudslide.
The new newest photos are my latest attempt at this hobby. I started to get discouraged from this hobby after decline in care towards my tank, by me and my family.
I decided to take some time in my break and work on my tank, here is the result. I got some plants from my aunt who also is into planted aquariums.
Advice, criticism, etc. is greatly appreciated.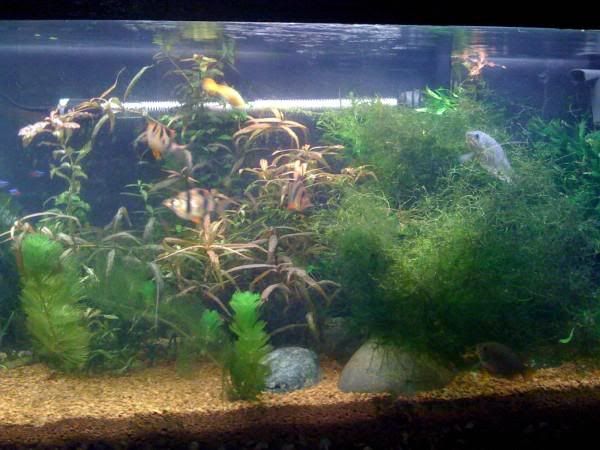 Below: my moss wall that never completely took off, but I think it was getting there. then systematic failure to entire tank takes place.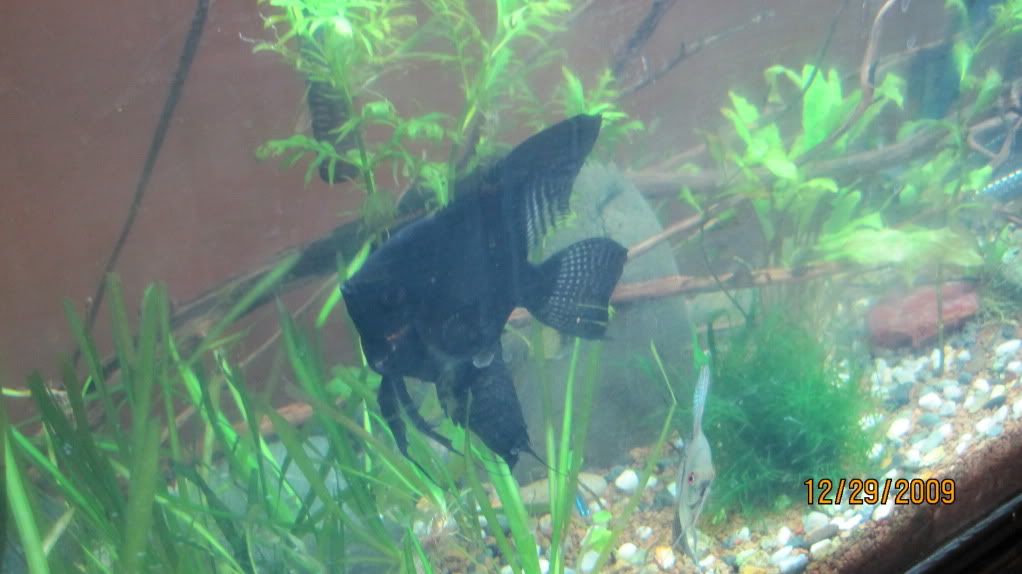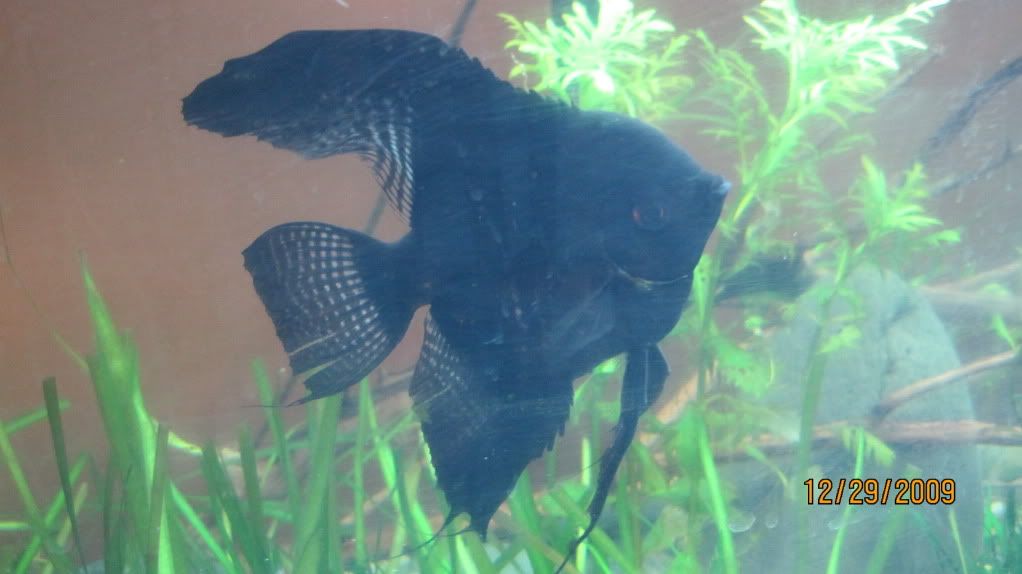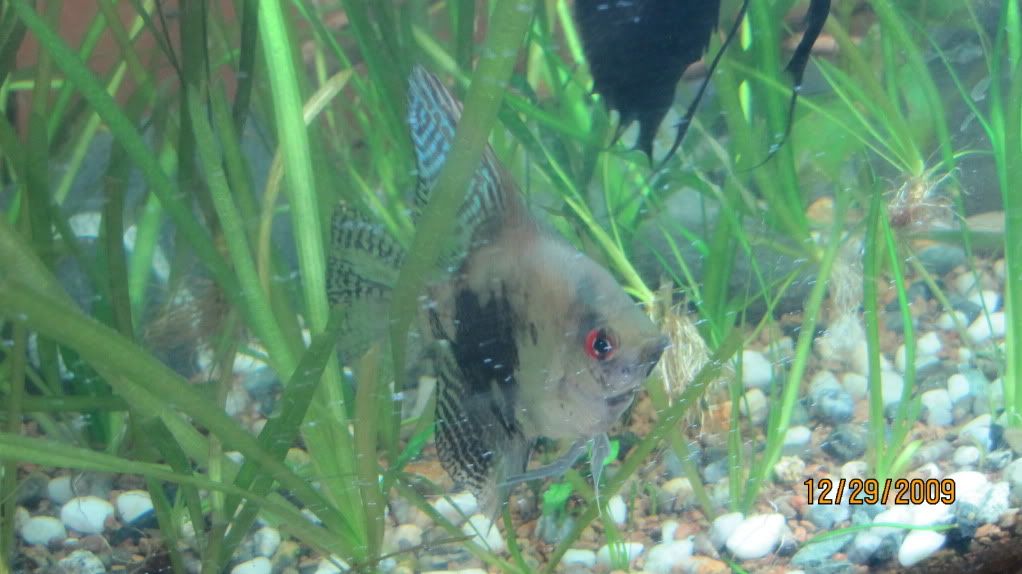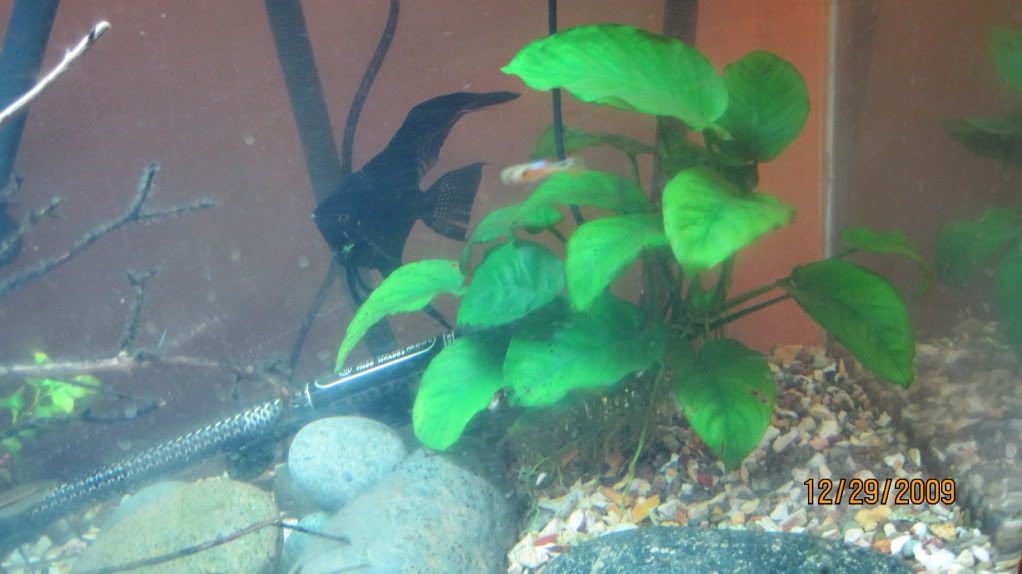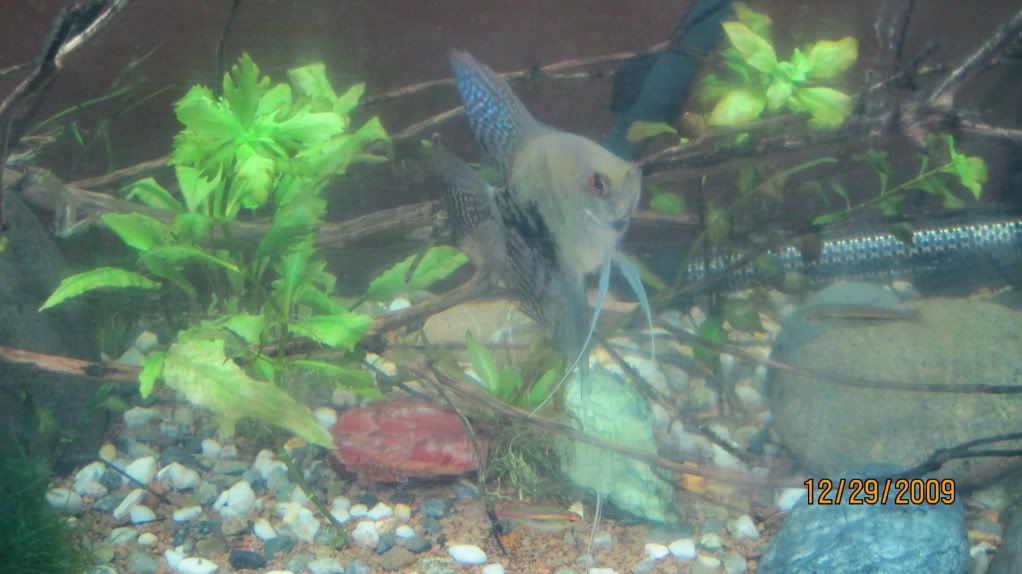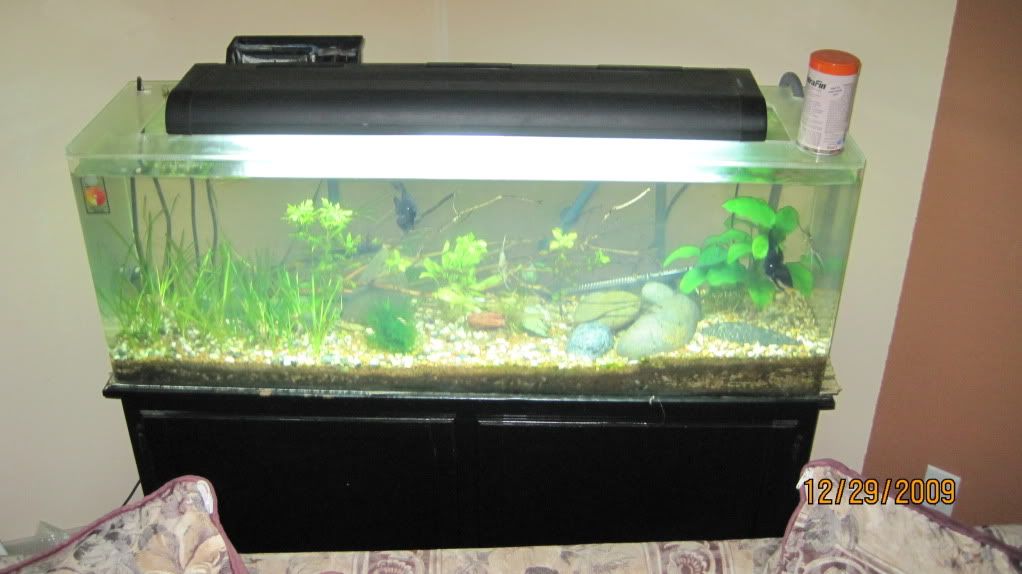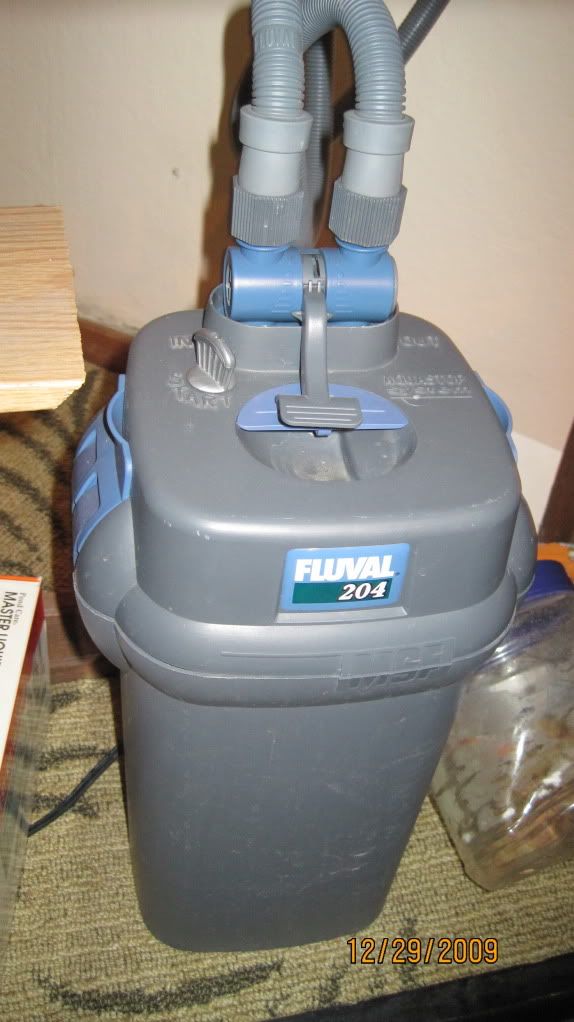 My light that I found at a local goodwill in roseville. $2.50. A better light than I had, but only to find out it is a bit dangerous. Holding my breath for now...