Discussion Starter
·
#1
·
Here is some pictures of my 45 Gallon Planted Discus tank. Runs an eheim 2217 and a eheim g90. Currently running a Finnex Ray 2 along with Finnex Monster Ray at 36". I use Aquatek pressurized C02 @ 2-3 BPS.
Here is the Hardscape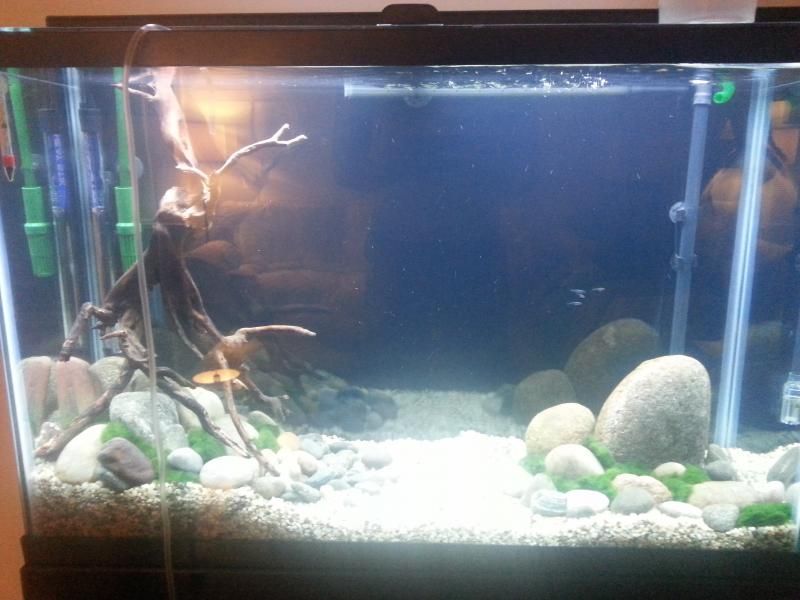 Added my first plants and live stock
Plants starting to grow in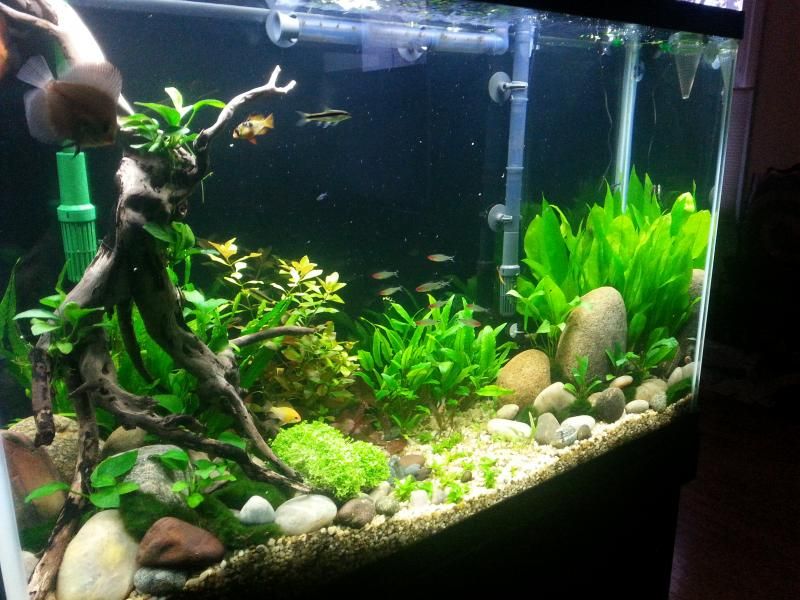 Added some Blyxa to the mix
Took out the Ludwigia Broadleaf red and replaced with some more swords. Relocated the Tiger Lotus to the front and split some of the Blyxa and spread it out.
This is the latest pic taken on the tank