Never done a tank journal so lets hope this goes ok.
29 Gallon Setup:
Equipment
AquaticLife 2x24w T5HO
Eheim 2215
GLA Supreme Regulator w/5lbs Tank. The Shrimp Lab in-line diffuser
EI dosing
Seachem Flourite Dark
Plants
Still learning what plants are what, so I dont really know what I have:icon_redf
Fish
[STRIKE]Blue Dragon Betta?[/STRIKE] R.I.P.
4 Harlequin Rasboras
3 Otto's
[STRIKE]1 Juli Cory[/STRIKE] R.I.P.
Full tank shot from a few days ago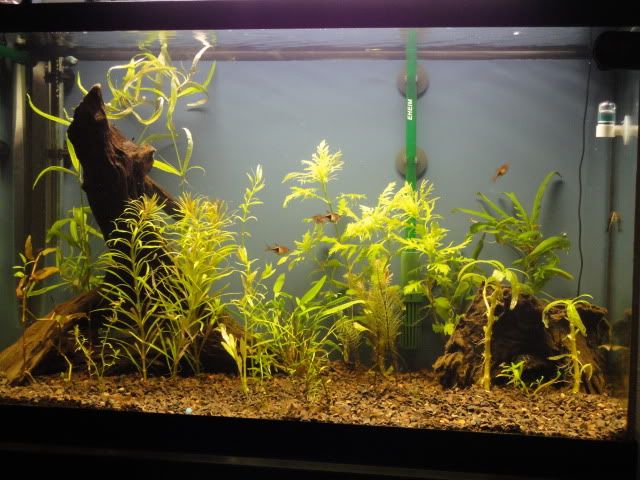 And heres my first Betta. Im really liking him. Much more personality than the other FW fish Ive had. Wish I could have more!!!