Discussion Starter
·
#1
·
So I've been wanting to do this project for FOREVER!!!!! I've been growing different kinds of mosses in glass cups and bowls for MONTHS and I kept putting it off and tonight I said ok I've got an extra 20 minutes let me stop by that evil empire land WALMART so I can put my evil plan to work!!!!
Anyway, here's a list and a project total and materials!
4 x 6 Quart clear storage bins - .97 each -- 3.88
2 x Clip On Desk Lamps - 7.97 each -- 15.94
1 x 4 pack DAYLIGHT GE CFL bulbs -- 7.00
1 x 25' Airtubing (mine was all dry
) -- 3.12 (BTW $3.12 most random price ever seen at walmart...)
1 x 2 pack Airline T Valve (I only had one...) -- 1.38
1 x 4 pack of Airstones (had them already but got them from petco -- $1.58 (on sale)
1 x 40 Gallon rated air pump -- NO IDEA I've got airpumps out the ear somehow.... -- $9.99 (lets estimate this)
1 x space -- Priceless
----------------
Total (not including sales tax) - $42.89 (price to expect all new parts), $31.32
Here's the space before: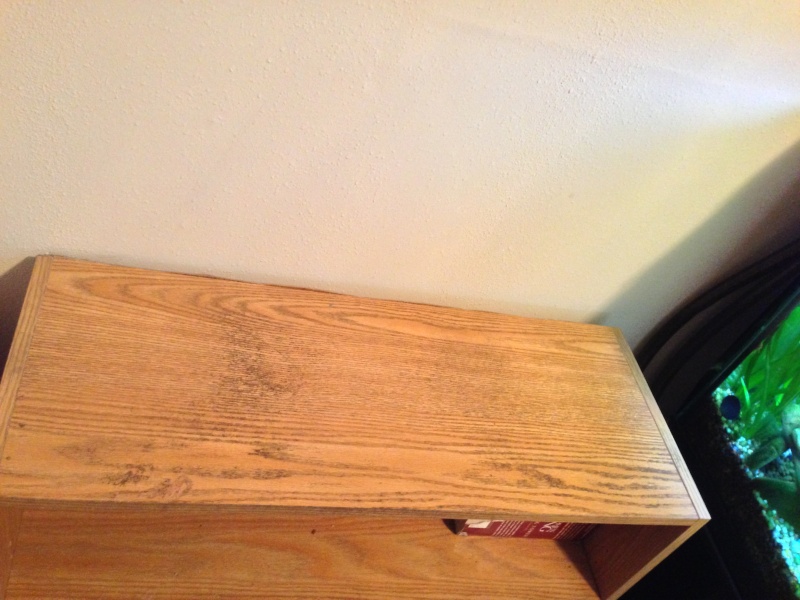 Here's most of the materials in one place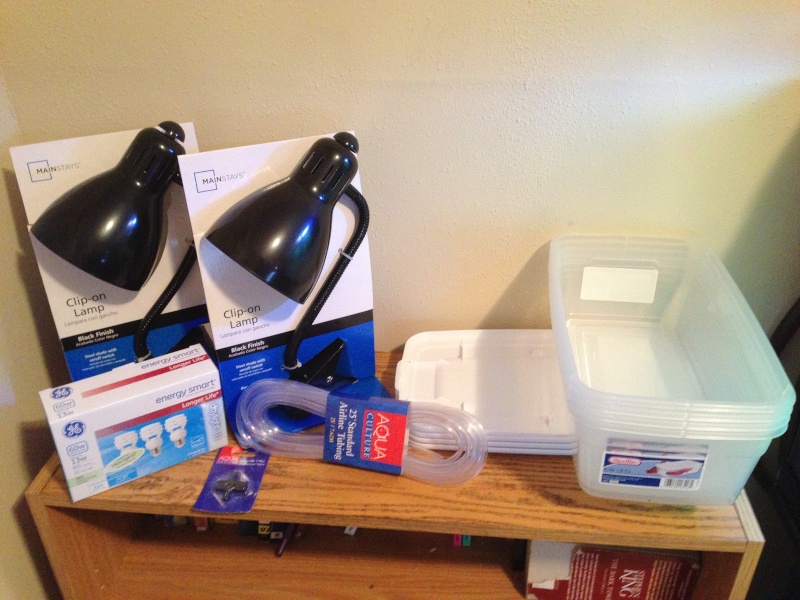 Initial Placement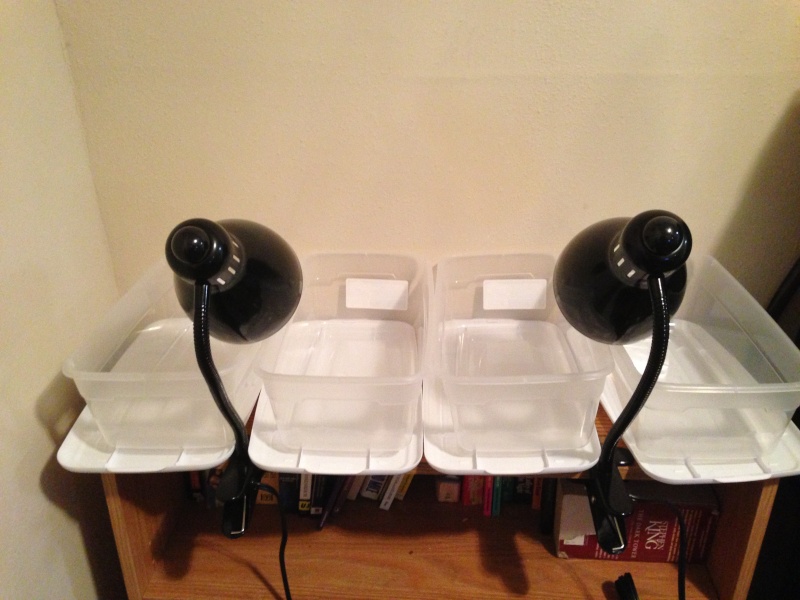 Lights Off
Lights On
Airstones working properly (These will be on at night to provide circulation to keep water from getting stagnet (I may switch and have them on all day not sure this is a work in progress)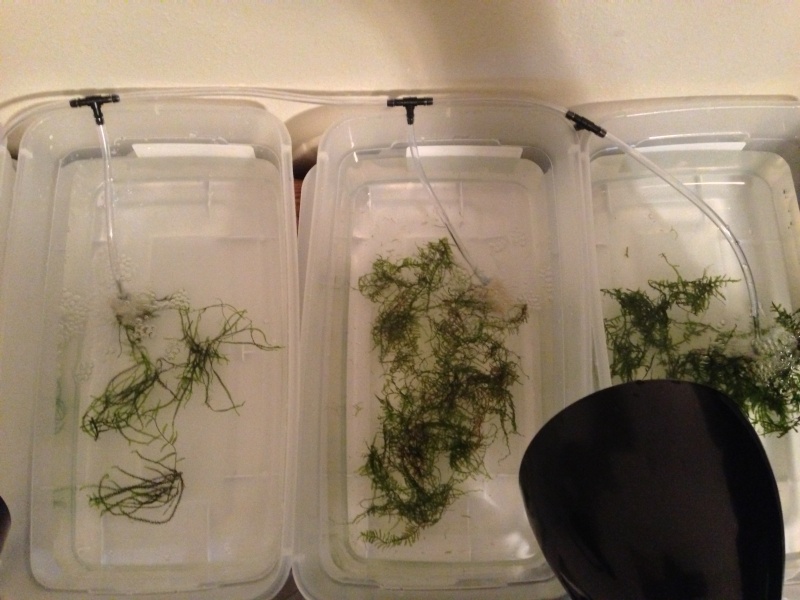 Lights on with Airstone off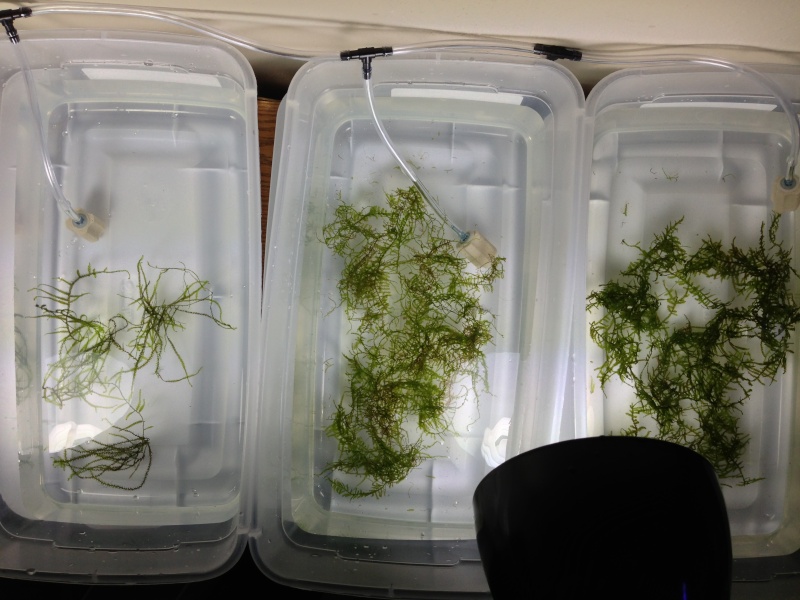 And BAM now you've got a moss growing setup, well we'll see how the setup goes here in a few weeks.
Current Settings/Water
The water comes from my 55 Gallon tank while the CO2 is indicating Green. I'm planning on swapping out the water every day or every other day and I'm hoping for the best with not getting algae.
Light will be on the same timer as my 55 Gallon tank. (8 hours daily)
Air pumps will run when the lights are off.
Let me know what you think! I kind of feel like I'm flying by the seat of my pants with this setup, it's total self came up with DIY which is something I've never done! Comments and suggestions are always welcome
Thanks for Stopping By!!!!