Discussion Starter
·
#1
·
I recently bought a 90 gallon tank for my cichlids that have out grown their original tanks. With it came 2 id sharks (gone to the lfs), 2 moonlight gouramis, a dojo loach and a random feeder goldfish (going to the school soon). I put these fish in with a plecostomus in a 25 gallon tank. In the last few days the smaller of my two moonlights has been acting strangely. She was gulping/moving the gill plates quite quickly and had a few small, white fuzzy patches on the forehead, so I did an immediate water change and put the temperature up a little. The white fuzzy spots have gone away but the gulping continued. Now she is hiding a lot, moving back and forth in place and snapping her head from side to side. None of the other fish have labored breathing so I don't think its oxygen deprivation. But I might put an air stone on tonight anyways. The other odd thing is that the two gouramis seem to be fighting/ mating, they will shake, like cichlids, while beside each other and rapidly move their "feeler" fins against one another as well as take turns nipping each others sides.:icon_conf I'm confused and not sure what to do.
This is the odd one.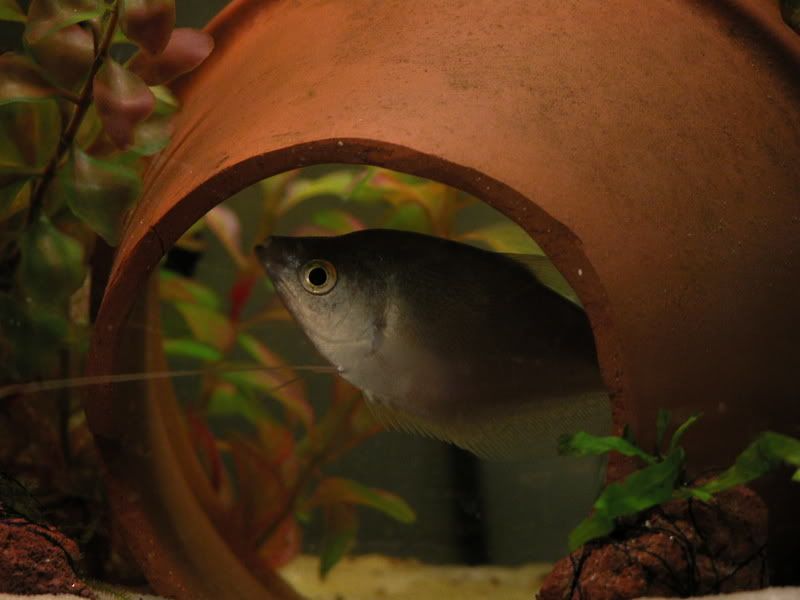 Here are a few pics of my 25 gallon, to add in some detail of my setup.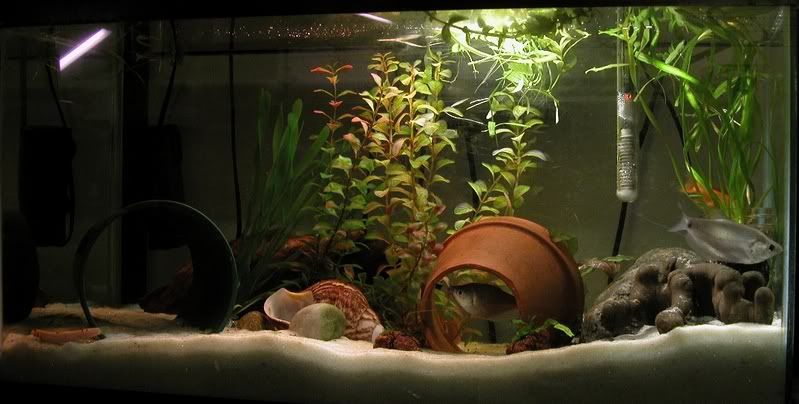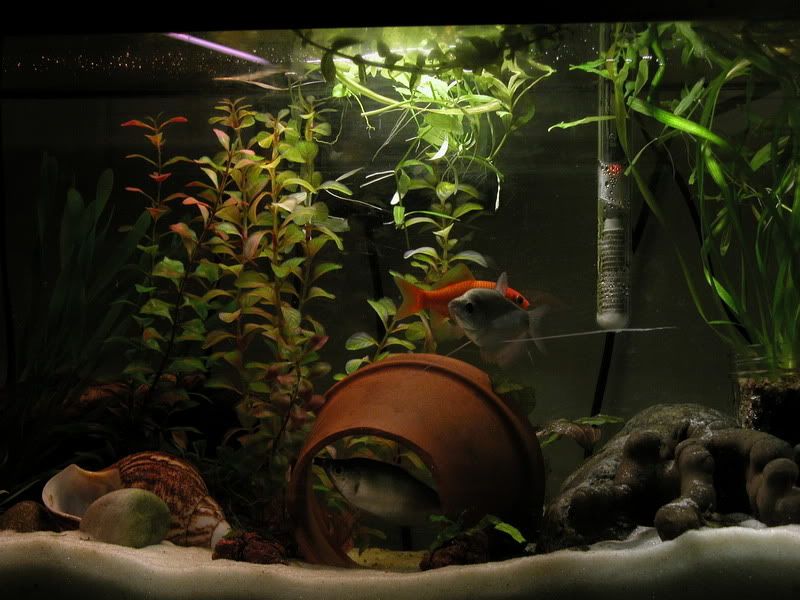 Thanks
Robyn