I figure it's about time to post up a journal of my 10 gallon. It is dubbed Ghetto-tank, because quite frankly it is pretty ghetto. Everything including the tank was had for under 50 dollars, and I'm pretty proud of that fact. It's been put together over the past few months, excluding the java fern which I've had for almost a year.
Fauna:
7x Neon Tetra
3x Female Guppy
1x Otto
Some snails
Some RCS
Flora:
Java Fern
Java Moss
Juncus Repens (collected locally)
Xmas Moss
Elatine triandra - Guppies keep picking at it
Sagittaria platyphylla (collected locally)
Unknown stem in back left (collected locally)
Equipment
Walmart special tank, filter, hood, & heater
2 x 20watt spiral CFLs
2 Liter DIY co2
Hacked Tom's mini filter for co2
OilDri Substrate mixed with black gravel
Totally rescaped... scroll down or see page 2 to see new pics
On to the crappy cell phone pics...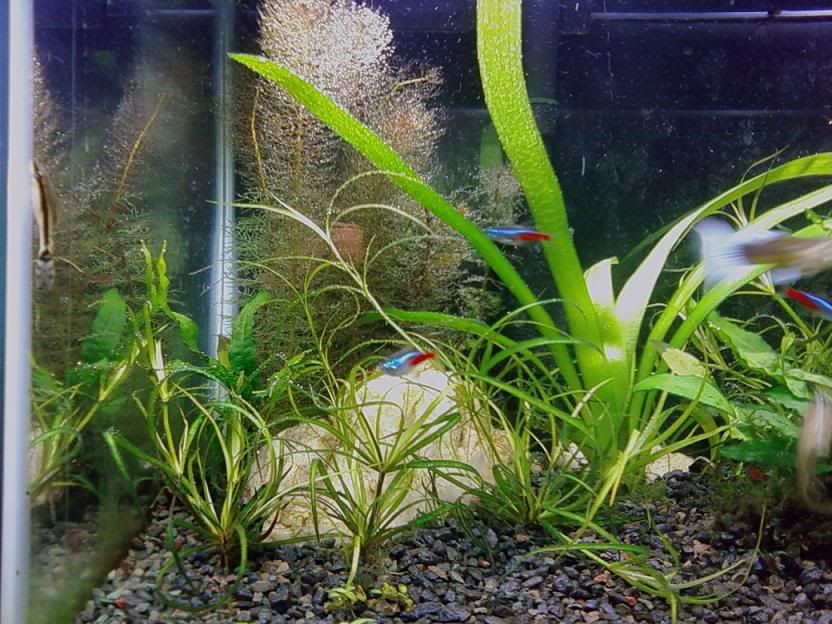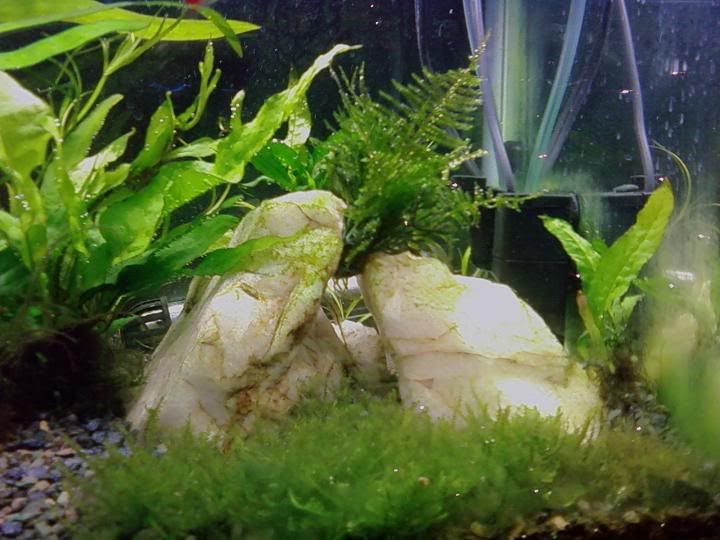 Thanks for looking!