I have packages of 20 more red cherry shrimp for sale. I ship juvenile shrimp (1/4"-3/4") with some sort of plant in 16oz water bottles. Here are the new shipping rules:
1) I will ship 20 for $20 and ship by USPS Prioirty Mail, no live arrival guaranty. So far I have had good luck with this, very low numbers die in transit (less than 5% thus far)....and I TRY to ship more than 20 and HOPE that if any die 20 will arrive in good shape.
---or---
2) I will ship 20 (I always throw in a few extras) for $30 in the same fashion as above, and ship by USPS Express Mail. If you pick up the package the following day I will guaranty live arrival. If 20 do not make it to you, I will have the choice to re-ship or refund part/all of your money.
PM me if you are interested. My PayPal account is:
[email protected]
I will update this thread every week or so with more packages for sale.
Here are some pictures: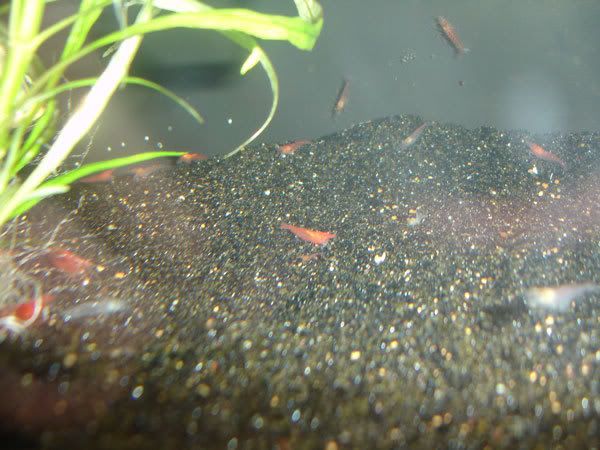 and...