Hi All,
Let me introduce myself, I'm Merv from Australia. I've been lurking on this forum for months now gathering information and passing time at work! :red_mouth .
Let me just begin by saying thank you to all the people on here because without you guys, I would have spoken to some pimply school boy working part time at the fish store telling me that plants would go nicely with my 4ft tank full of African cichlids...:icon_surp
Anywho on with the show. I filled this tank up with water and cycled it for about 3 weeks before putting plats inside it.
This picture was taken just before I planted...
Dimensions
: 24inch x 15 x 18 jeez i hope thats right...:icon_smil
Lighting:
24 x 3 T5 HO lights bought from Ebay for under $100! Not bad at all... i replaced the bulbs with 10 000k lights and boy the colours look amazing. Much crispier than before.
Equipment
: Eheim 2215, Jager 200w heater, and a dodgy old thermometer.
Substate
: I went down to the local hardware store ( Bunnings ) for all you Aussies, and grabbed a 25kg bag of this stuff called "Napean RIver sand". It courser than normal play sand and has small rocks in it. I then laced it with some trace element mix also from Bunnings.
It took over an hour to wash out 25kg worth of sand and I still had bits of debri floating inside. :icon_evil
Others
: I also got an electronic timer and a DIY Co2 for the meantime...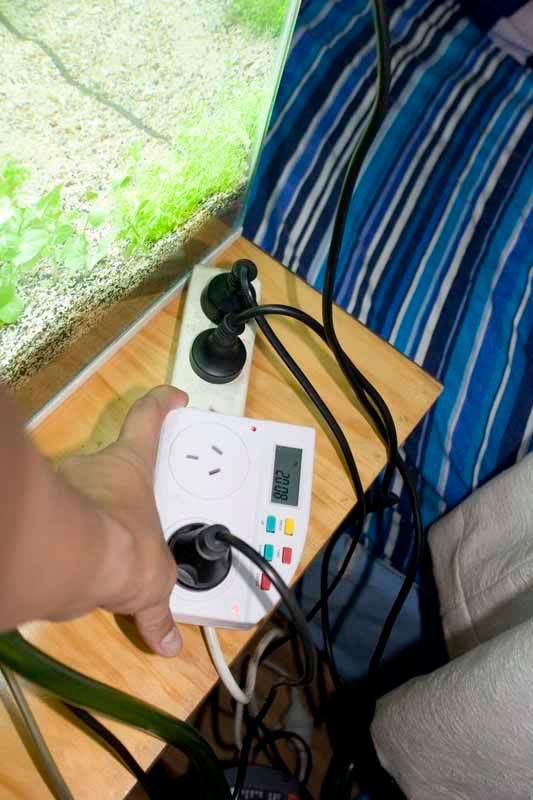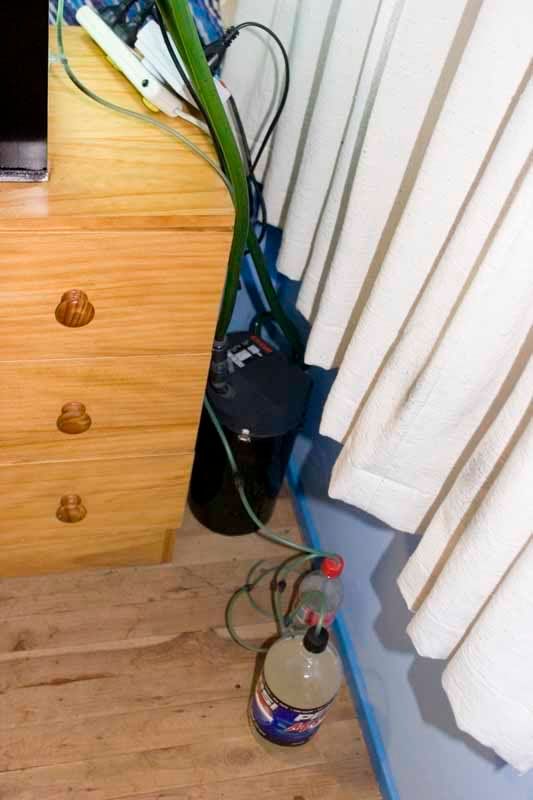 The DIY Co2 was great fun to make! I recommend it to anyone! So easy and simple! Oh just to let everyone know, method of diffusion is straight into the INLET of the eheim. No problems at all, and I havn't seen or heard it burp any type of gas back into the tank...