Using Active Flora substrate, Just waiting for the water to clear up, its been maybe 15 hrs since i filled it. Kind of want to throw a slope into the back right side. Might as well go ahead and stirr it up some more before i start planting anyway here is the tank.
Morning of day 2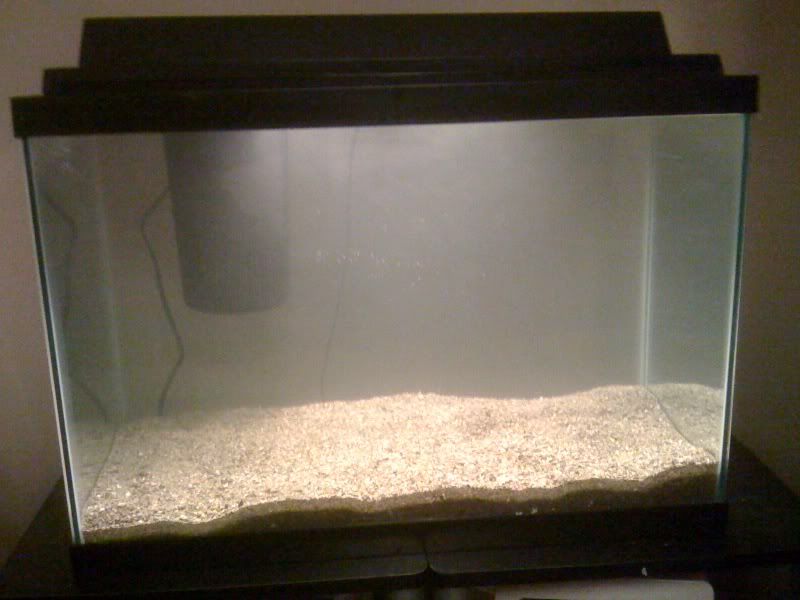 20g Tall
Active Flora Substrate.
DIY CO2
Alternate Excel doses.
T5 lighting fixture with 10k and 6,5k bulbs
Plethora of plants and moss
3 Serpae
5 Neon tetra
1 Baby angel Fish
2 Bamboo shrimp.