so i decided to start some things off emersed, to see if i could handle it. i have a container of stagnant water and some small pots with miracle grow in it. a few weeks after starting one small setup i now have this:
and now im starting a second larger one (here it is so far):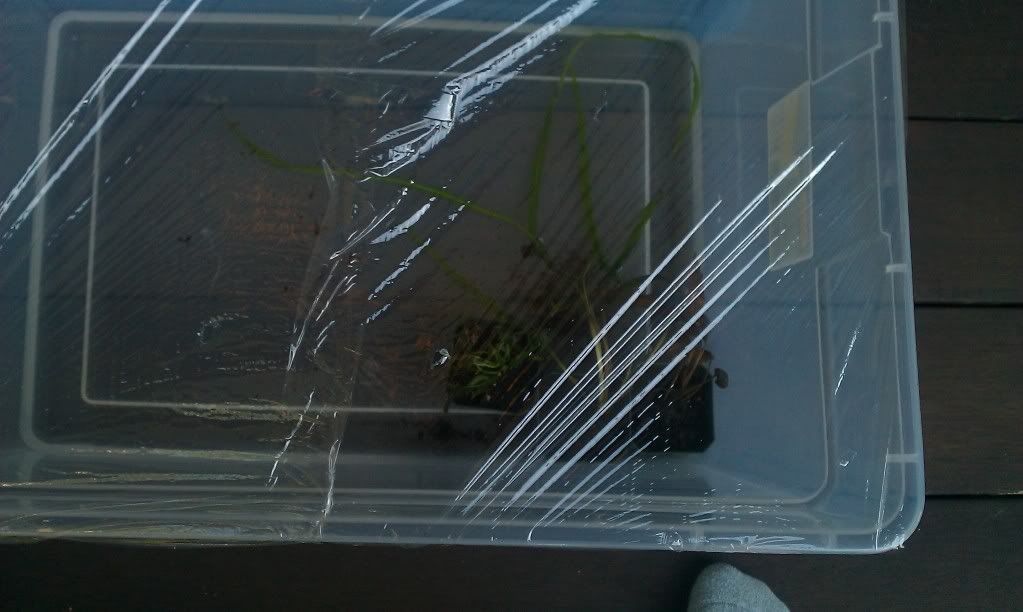 i will try and get more/better shots tomorrow.
any suggestions on what i should try to grow? or how to get the stuff to grow better?