Well comparing something that measures this:
The spectral sensitivity curve for photographic meters is intended to reproduce V-lambda, the standard spectral sensitivity curve for human photopic vision, but may be modified by the manufacturers to more closely resemble the response of photographic emulsions. Some firms regard their meters' spectral sensitivity curve as a trade secret. Gossen's curve (courtesy of Günter Bauer, Gossen-Photo) is reproduced here, with V-lambda superimposed for comparison:
And converting it to this: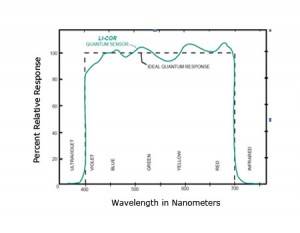 from light sources that look like this:
is always a bit problematic..