I started collecting plants and quickly accumulated more than i could support in my two nano tanks. Fortunately through TPT, I was able to come across a kind soul (Cai) who had a tank available which kick started my first plant only tank.
Substrate: Eco complete
Lighting: 3 8" clamping shop lights with 6500k CFL
Java Moss/ Xmas Moss (floating)
Wistera
Rotala
4 Marimo balls
Star grass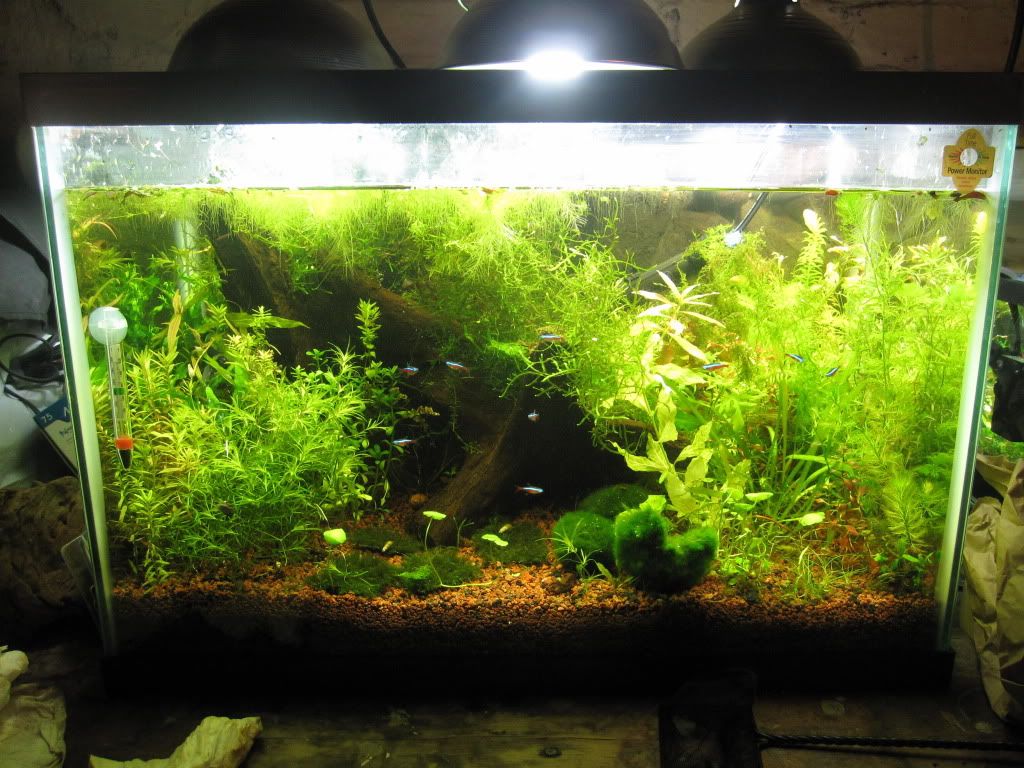 Lighting started with two clamp lights but produced only medium light. a third was added which better spread the light across the entire tank.
Temporarily had a Fluval 100w heater that lasted all of a week and was replaced by a great aqueon one.
Aquaclear 50 was added to prevent the water from being stagnant.
Recently added drift wood with java moss floating on top, Nerite snails, MTS, 8 Cardinal tetras which prompted a Fluval sponge prefilter added to the AC intake.
Ive decided to hold off on doing dyi CO2 as I will be relocating the tank in the coming weeks due to house renovations.