Discussion Starter
·
#1
·
Hi! I'm not new to fish-keeping or planted tanks, but this is the first journal I've made. I used to have a
30 litre planted tank
but it started to die off, I got frustrated with it and gave it up to make room for a bigger tank for my fancy goldfish (don't judge me!). After seeing the Fluval Spec all over this forum I couldn't resist getting one for myself and found it online for quite a good price.
I'm planning to have it as low-tech as possible and to spend as little as possible on it. I'm hoping to keep a colony of Red Cherry Shrimp which I'll be getting from a guy at my sister's fish club when the time is right, and the red rock I'd bought years ago and never had any use for it. The substrate is the only thing I've bought for this tank so far and cost £4 for a big bag. I saw it in the display Spec and Edge at the LFS but couldn't find it on the shelf so I asked and then man produced an opened bag of it from out the back. I'm glad I asked cos it's lovely!
I don't have any plants for it right now but I think I'm just going to get a couple of Crypts. The ones in my fancy tank are too well established to tank them out.
I've literally only just put water in it but here's a few pics:
Messing around with the rock to see which went it looked best: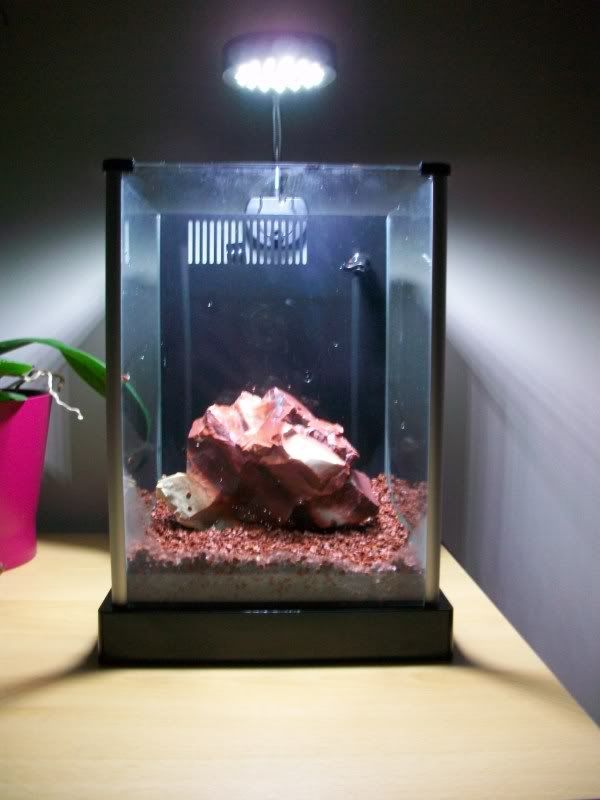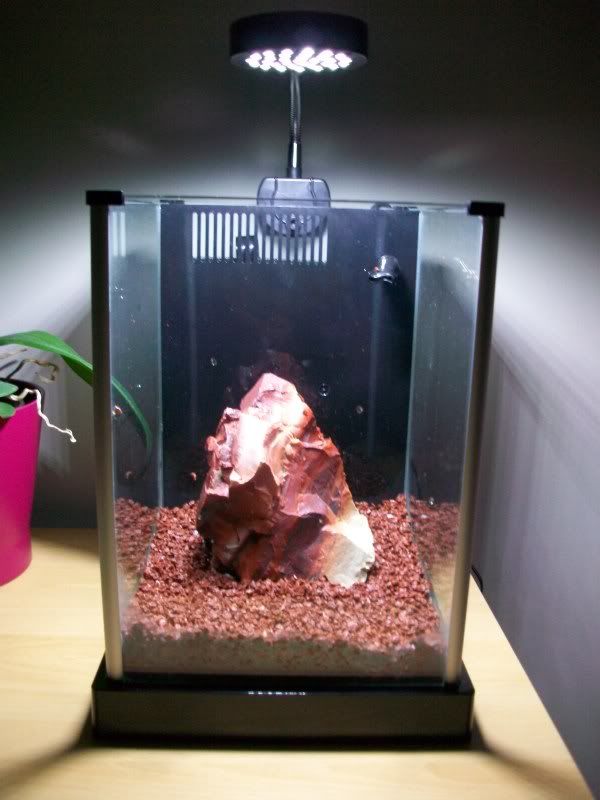 I went for the upright position of the rock because of the shape and size of the tank.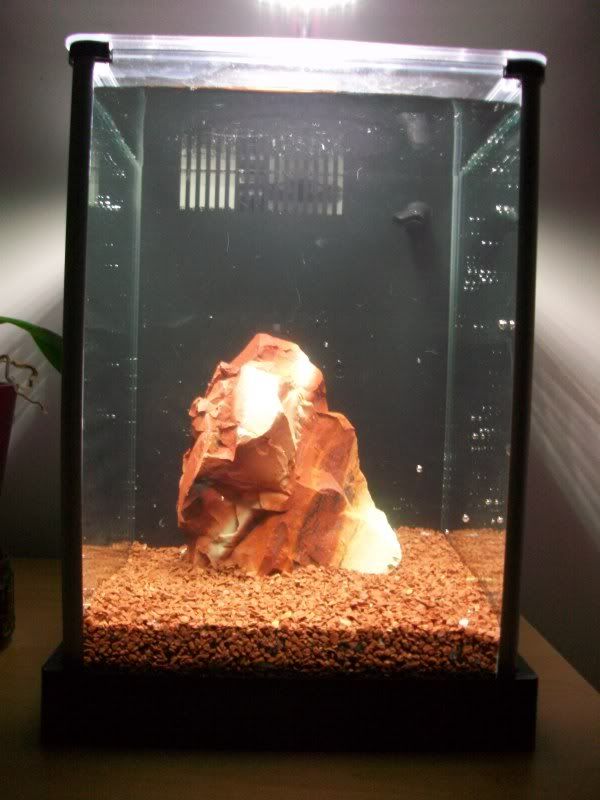 The view from my bed: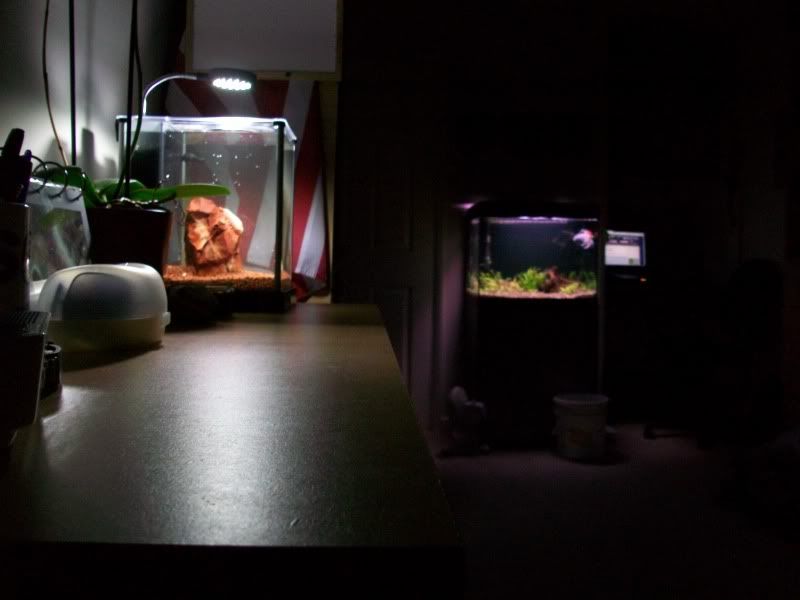 Any comments/question/suggestions?