Hi!
I have read the forum for many time but I never written here.
In first, sorry for my english, I'm from Madrid, Spain, and I don't speak it so fine.
I have had any planted tanks in past, and they were "High Tech Tanks", but now I am starting my first low tech tank, and I read a lot of information in american webs because in my country it isn't a very popular tank configuration.
This is the LT proyect:
Dimensions:
80x40x45cm (31x16x18in), 144 l (38g)
Light:
2x 24w Phillips HO 865 1650 lm, 6 hours.
Filtration:
Aquaclear 70 (micromec).
Substratum:
ground (perlite+spargum peat+aqualit+help soil+NPK) capped whit black volcanic gravel.
Plants:
Anubia barteri var barteri
Anubia barteri var nana
Bacopa caroliana
Blyxa japonica
Cryptocorine Becketii
Cryptocorine wentii brown
Cryptocoryne spiralis/albida
Cryptocoryne Crispatula v. "Balansae"
Crytocorine coslata
Cryptocoryne wentii red
Microsorum pteropus
Microsorum pteropus "Mini"
Eleocharis parvula
Wildlife:
Colisa Chuna
Trichopsis Pumila
Stiphodon Atropurpureus
Clithon Corona (Sun Snail)
Planorbis corneus (Ramshorn Snail)
2014 may 02 (day 2):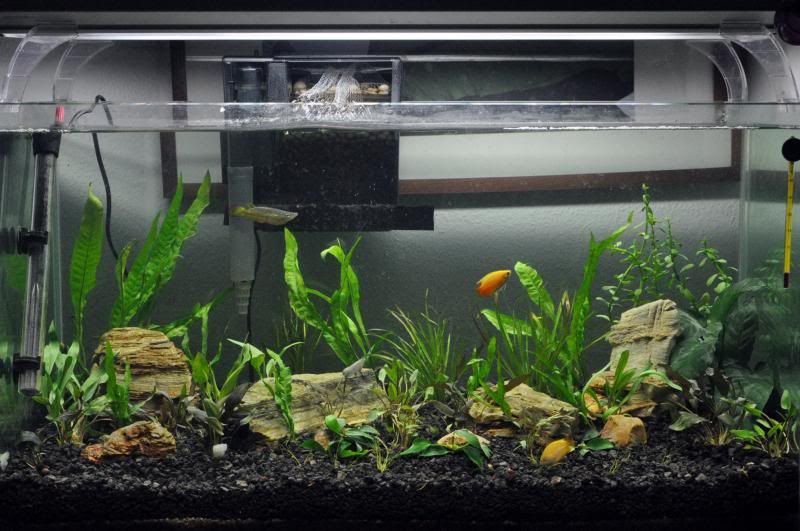 And these are some of my HT past tanks: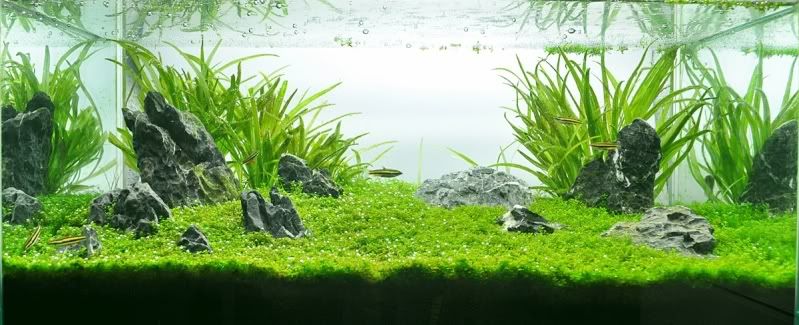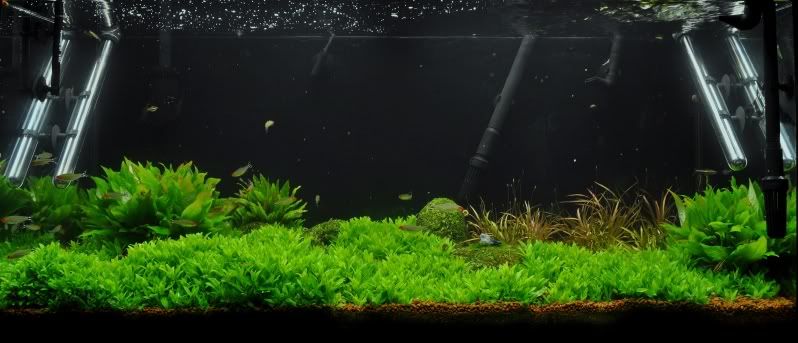 I hope to do a good tank with your advices.
Kind regards!