Discussion Starter
·
#1
·
I wasn't happy with the way this tank was filling in as it was planted. I'm slowly learning more about how the different plants fill in over time I tried to take this into consideration as I was replanting this guppy tank. Another reason I chose to replant is that I was having some trouble with both the fish and plants. One of my cories got really sick and I started doing water changes which fixed him, but I still lost one female guppy and the other two females that were in here are in poor health in another tank.
The Basics
:
Size: Standard 10gallon
Lighting: 19w flourescent standard hood
CO2 and Ferts: None, well, maybe a little FloraPride here and there
Filteration: Aqua-Tech 10-20
Flora: (Background) Corkscrew val, Watersprite, Green hygro, Wisteria
(Midground) Crypt Wendtii 'Mi Oya', Crypt Beckettii
(Foreground) Banana Plant, Dwarf Sag, Christmas Moss, Petite Anubias, Marimo Ball
Fauna: 3 Male Guppies, 2 Bronze Cories, MTS, pond snails, baby golden mystery snails
Step1: I removed the massive piece of driftwood before I took the photo. This shows how it looked before the replant.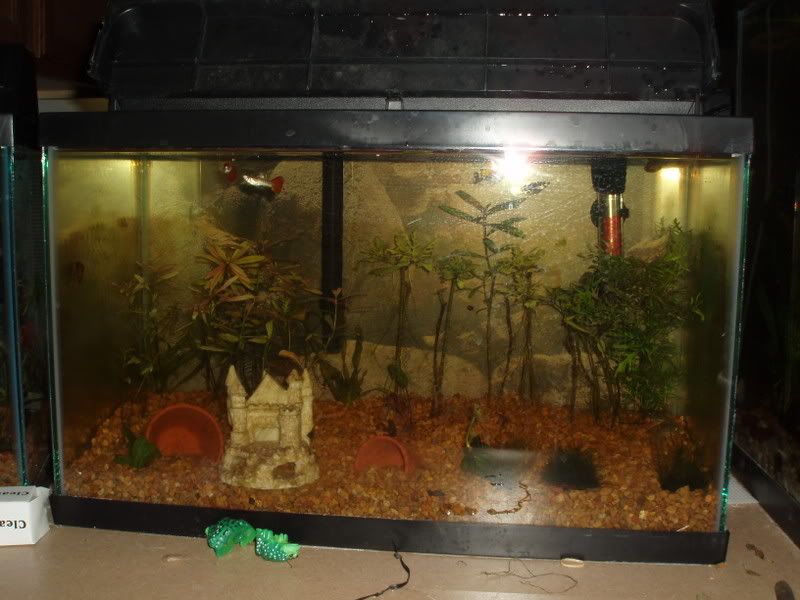 Step2: All plants and other decor have been removed.
Step3: Removed about 6 gallons of water while doing a massive gravel cleaning. After seeing what all I sucked up, I now understand why I was having so much trouble with the fish and plants in this tank. It was scary!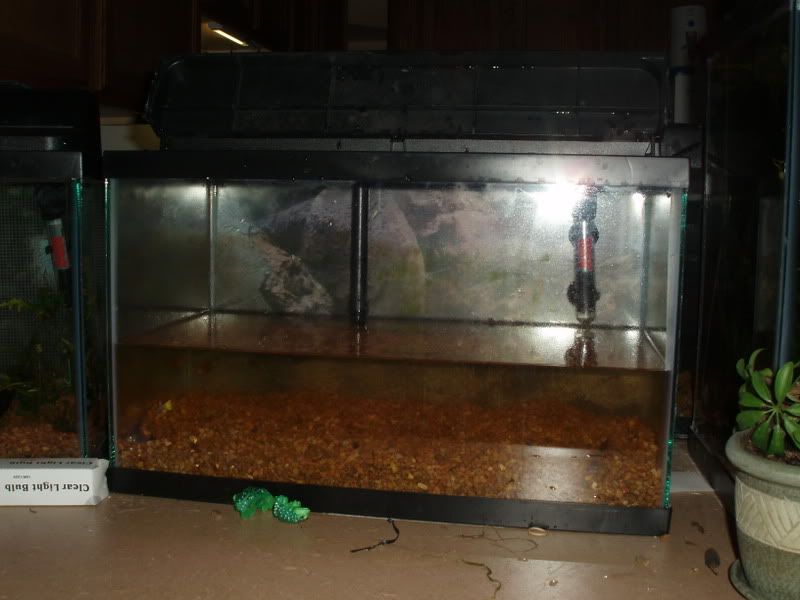 Step4: Added plants and 3 gallons of clean water.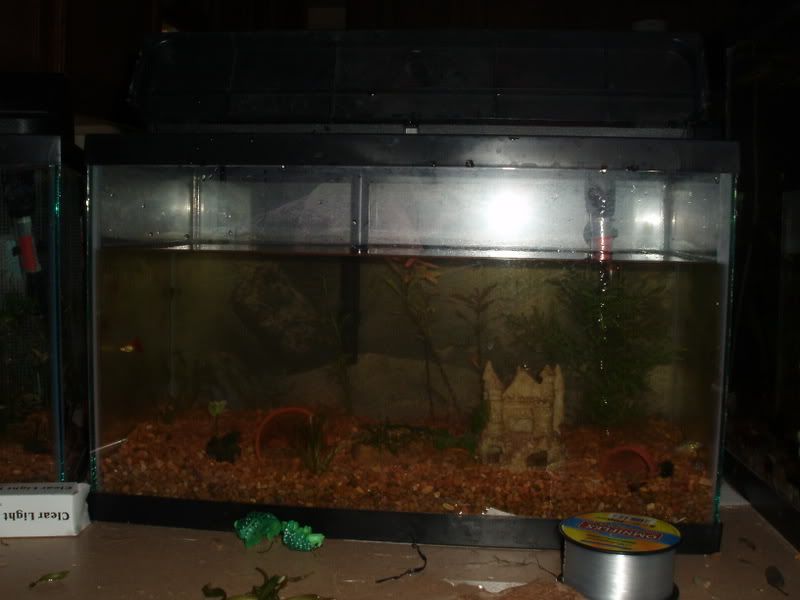 Step5: Finished filling tank, turned heater and filter back on, and cleaned glass.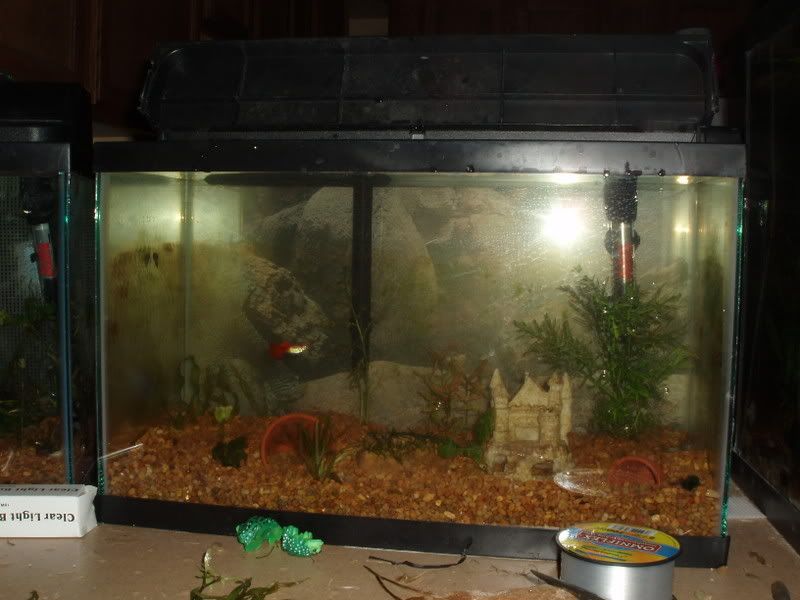 Step6: Photo taken after water cleared and fish settled in.