Discussion Starter
·
#1
·
So,
I have had my 29g tank setup for more than a year and have always had GDA, hair algae, and some kind of red/brown cyano-like algae.
I used to have 65w of PC light over the tank and still have had the same amount of algae that I have now with 130w of PC light.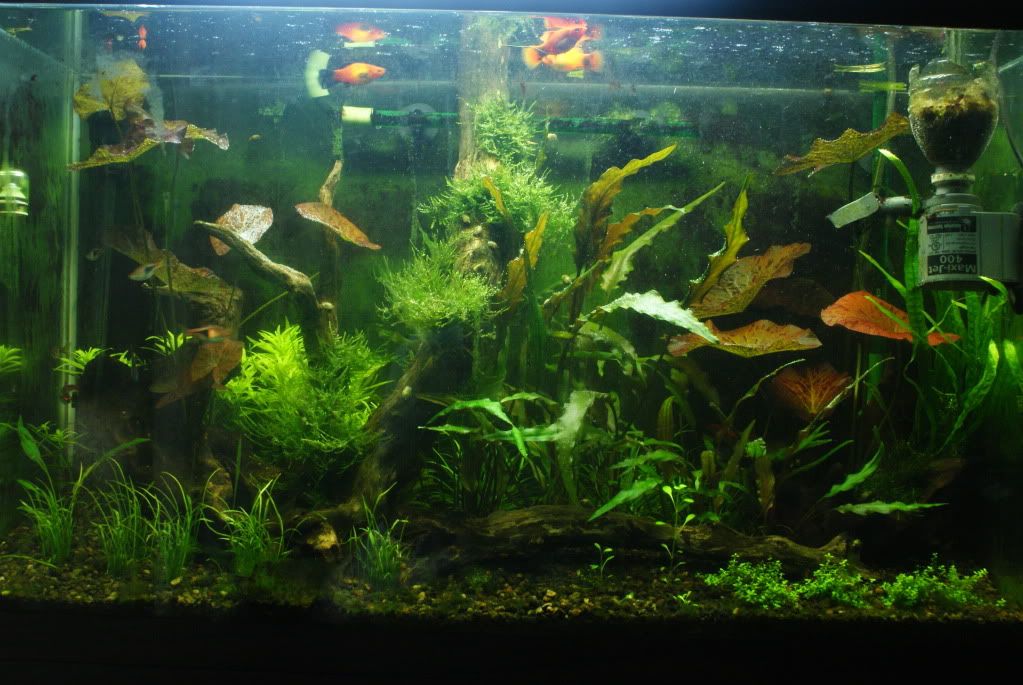 stats:
29g tank
130w PC light (1x 10k, 1x 6700k)
Pressurized CO2
Eheim 2115
Maxijet 400
dosing:
alternate starting sunday
MACRO
KNO3 3/8 tsp
KH2PO4 1/16 tsp
K2SO4 3/16 tsp
MgSO4 1 tsp
MICRO
CSM+B 3/16 tsp
I scrape at every water change, but it comes back every week. I just started to dose excel (dosed 15mL today).