This is my 2nd attempt at a planted tank. The first one, I'll just call that a learning experience and move on.:hihi:
Here's what it looked like in mid-January: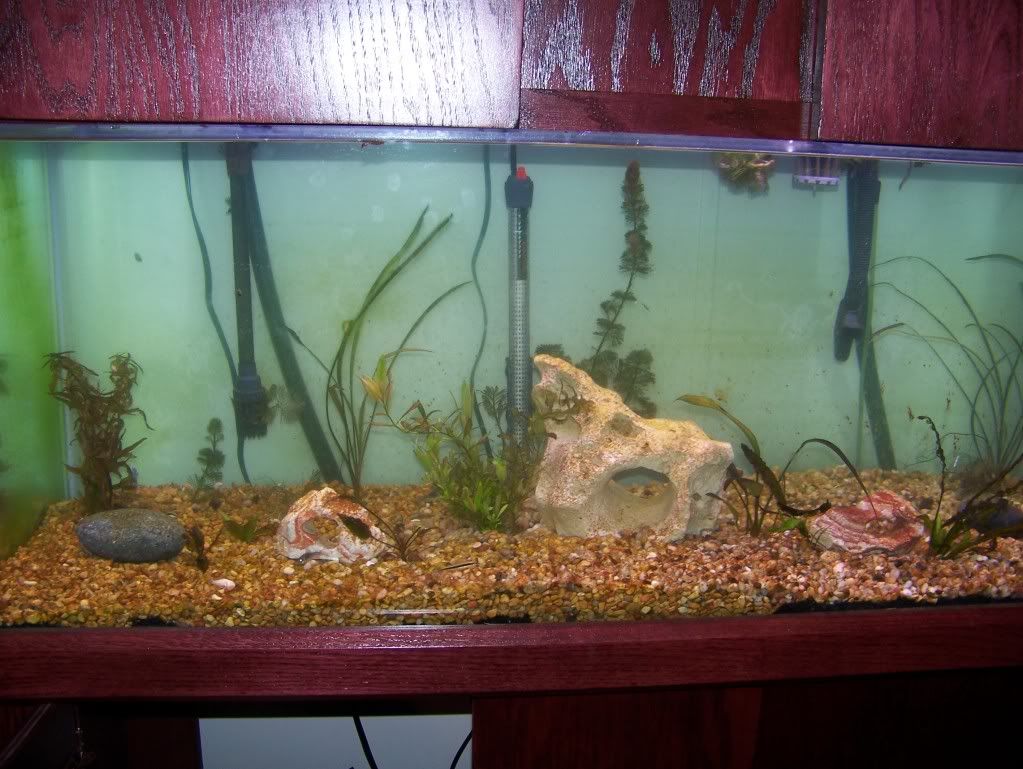 It was still cycling. Had some tiny SAEs and some cories.
It's a 75G All-glass with Fluval 405, Milwaukee compressed CO2 w/airstone (diffuser/reactor is on my list of things to get), a pair of T5 HO lights, with eco-complete under "natural" rocks and Flora-pride supplements.
I ended up getting a lot of stem plants and a pair of red ruben swords that just took over the top of the tank. I sold those back to the LFS (Aquarium World in Houston - the swords are still floating in their discus tank today).
After several bouts of green water, I installed a Turbo Twist 3X on the outflow of the Fluval. A week after I began running the UV sterilizer, I saw this: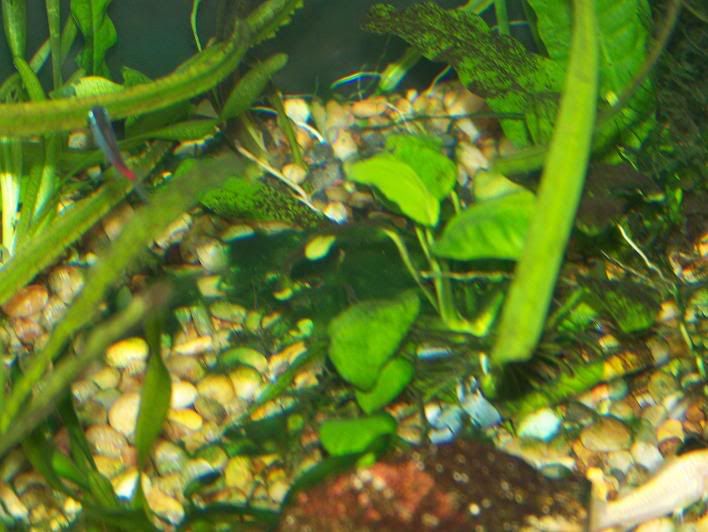 creeping along my substrate. Yuck! I did water changes, two rounds of Maracyn, no luck. I finally went to the LFS (Aquarium World again) for advice. They prescribed removing the carbon (which I had just left in from the original installation, but apparently sometimes old carbon can begin kicking the stuff it absorbed back out into the water) and Chemiclean.
Chemiclean requires turning off the UV sterilizer and 20% water changes every-other-day. I did one more water change before turning the sterilizer back on, and that was today. Not a microbe of cyanobacteria in sight. I will be watching it daily for signs of return.
Taken yesterday:
Denizens include:
1 dwarf gourami
2 SAEs
2 furcata rainbow fish
2 julii cories
2 albino cories
2 bronze cories
2 clown loaches
4 neon tetras
4 glowlight tetras
6 red eye tetras
Flora include:
subulata
java moss
java fern
corkscrew val
crypt spiralis
crypt wendtii
anubias
Taken today after a minor re-arrange: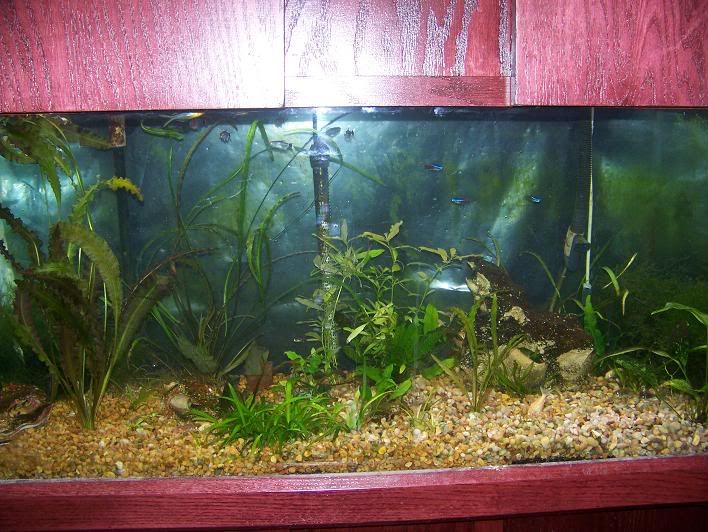 One of my juliis actually posed for me: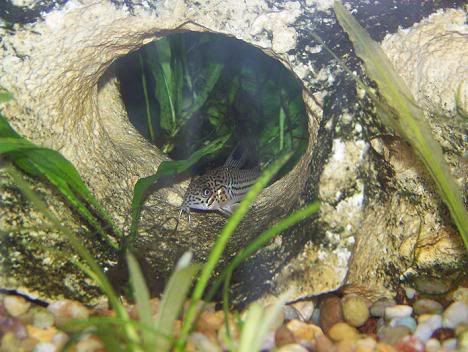 I do have a question. Several of the anubias' leaves are covered with a black algae. The SAEs are very industrious about eating every form of algae (even some of this black stuff) but they just can't seem to get ahead of it. Any thoughts?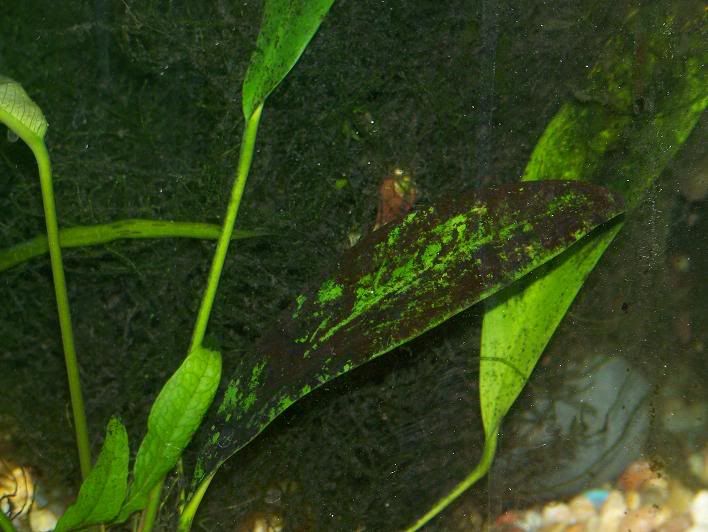 Thanks!