Discussion Starter
·
#1
·
We're just going to jump straight into this one, I didn't take many pictures along the way, but I'm pretty happy with where I've ended up. Let me know what you guys think, and if there is anything I should change/work on.
Slow start..cheap bubble filter..no idea what I was doing..attempting to grow from bulbs...empty and ugly. Substrate is a play sand and fluorite mix, mostly fluorite.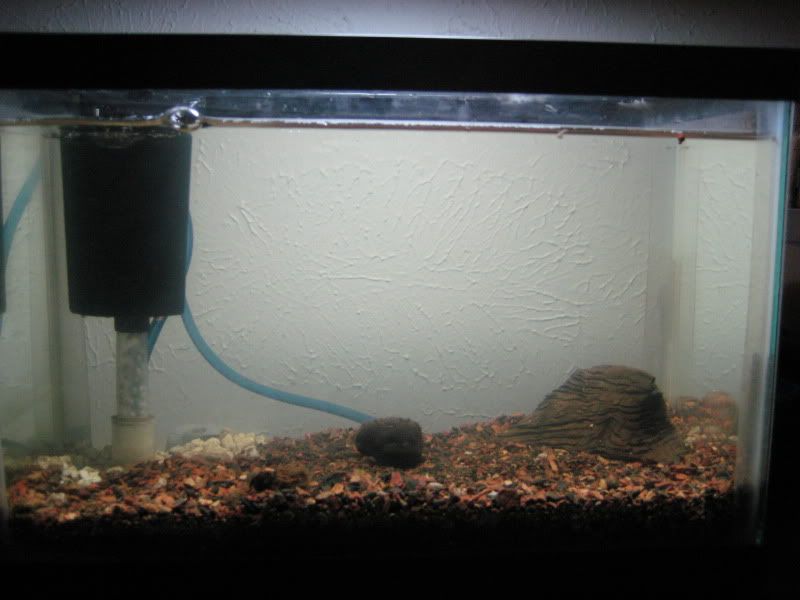 Oh look, some moss and guppies!!....still dull and ugly.
New filter, 27 watts of light, DIY Jello CO2, Rotella, HC, hydrocotyle, Wisteria, a couple rocks from rrrramos. Making headway, but still needs work. (I know I butchered some spelling, feel free to correct me.)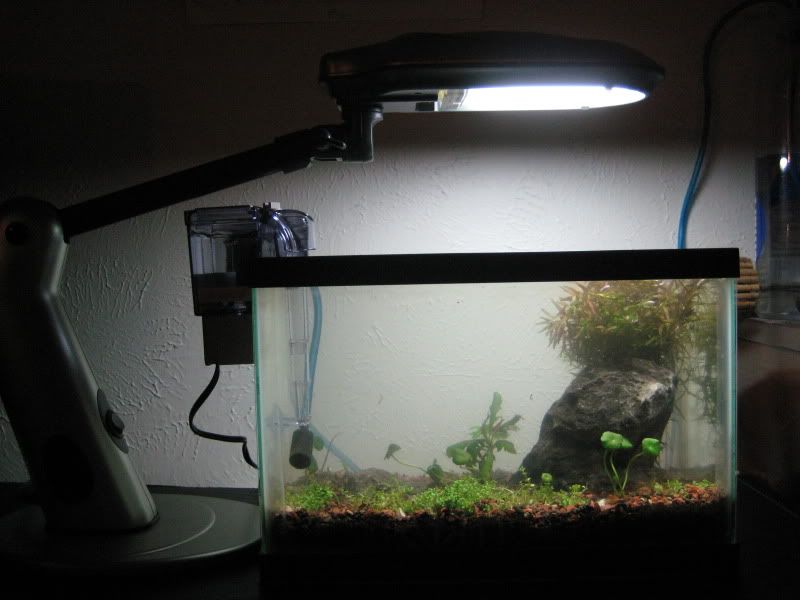 Also started dosing Florinaxis and Flourish Comprehensive Daily. Monopotassium Phosphate, Potassium Sulphate, and Potassium Nitrate 3 days a week. 50% WC once a week.
Stuck some black fun foam to the back of the tank, and already seeing some growth.
Current residents: 1 Otto, and 4 RCS..crossing my fingers they'll start breeding, I'm afraid I have 4 females.
It took absolutely forever to get any response from the bulb. But now that its sprouted, it's taking off. This is in the back left of the tank, and I think it's looking good. It's a Nymphaea Lotus Green. Anxious to see how it turns out, and if it will flower once it reaches the surface.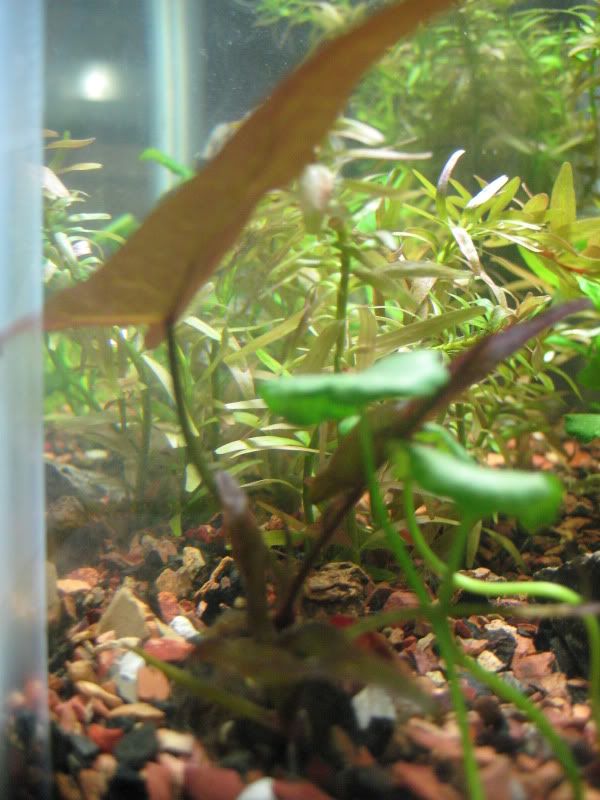 A little trimming and replanting. This is how it sits today 10/19/09