·
ღ Miss ShrimpTastic! ஐ...
Discussion Starter
·
#1
·
=========================================================
*!!!SALE!!!*
EVERYTHING NEEDS TO GO!!! 20-50% OFF!!!
=========================================================
'True' Mini Fissidens
Very HEALTHY and algae FREE. Bought it from Jimmy last Winter and now it's double the size shown. Photo of Jimmy's batch when I bought them during the time. Don't want to let them go, but it's time I move onto something else. Tied to river rock.
$20
each (5 available)
Christmas Moss
Very HEALTHY and algae FREE. Might have some baby MTS, but will dip in peroxide prior to shipping
[STRIKE]$9[/STRIKE]
$6
per Golf Ball
Guppy Grass
Very HEALTHY and algae FREE.
[STRIKE]$4[/STRIKE]
$2
per Golf Ball. 3 portions for $5
Fluval Shrimp Minerals
Shrimp Mineral Supplement (A MUST HAVE FOR SHRIMP TANKS)
All Bottles are FACTORY SEALED
[STRIKE]$4[/STRIKE]
$2
per bottle (10 available)
Indian Almond / 'Ketapang' Catappa Leaves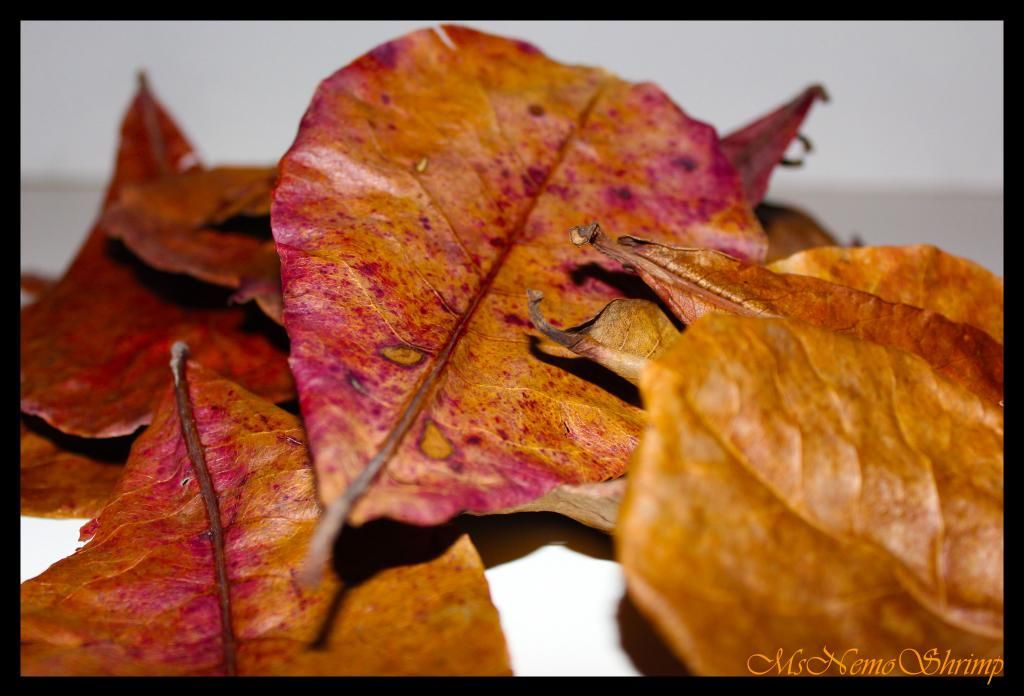 Functionally "
A+
" grade and will certainly promote shrimp & fish breeding, higher survival rates for shrimplets & fry due to leaves anti-fungal / detoxifying properties. These are best used too when you notice random deaths on your tank(s). The pH buffering capacity in these leaves will help reduce harmful bacterial growth which in turns will help prevent your shrimp from getting more sick and those that aren't sick to have a better immune system.
100% hand picked, pesticide/toxin free and naturally dried. Have sold thousands of these so I can assure you this is the BEST quality out there. Coming from the same source as the Cholla Woods, these have gone in some major shrimp breeder's tanks, worth $$$$'s. What you DO have to watch out for are those listed on eBay and other pages that gets them from sources not specific for shrimp/invert use, but sold as such. You can be perfectly confident with these in your tank(s).
[STRIKE]$12[/STRIKE]
$8
for 25 pieces
[STRIKE]$18[/STRIKE]
$15
for 50 pieces
[STRIKE]$24[/STRIKE]
$20
for 75 pieces
Indian Almond Leaf - The leaves were found to help keep their fish/shrimp healthy with strong anti-bacterial properties and promote breeding. The dried leaves act as a "black water extract" which gradually turns the water brown like tea and effectively reduces the ph levels in water, releasing organic compounds such as humic acids, flavanoids (quercetin and kamferol) and tannins (s. a. punicalin, punicalagin and tercatein) into the water which absorb harmful chemicals. other fish known to benefit from indian almond leaf use include baby discus, cichlids, killi fish, rasboras, catfish and black water tetras.)
Glass Feeding Dishes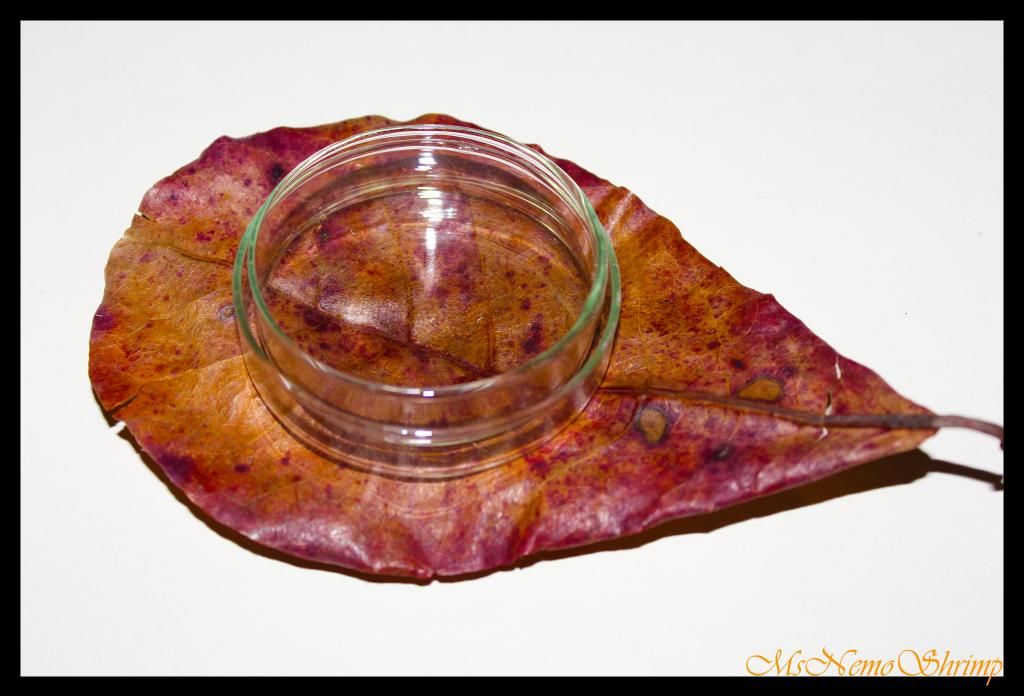 [STRIKE]$3[/STRIKE]
$2
for each 50mm x 25mm piece
[STRIKE]$5[/STRIKE]
SOLD OUT
for each 60mm x 15mm piece
[STRIKE]$7[/STRIKE]
$4
for each 65mm x 15mm piece
Glass Feeding Dish - To help keep your substrate free of leftover food particles. Easier to remove uneaten food(s), thus can help keep your tank water cleaner. Most importantly, this is proven to reduce the chance of getting planaria, worms and other unwanted pests! This is one of the major issues that shrimp keepers face and now, with these quality, lightweight shipping dishes, you can prevent this problem from happening while keeping your tank looking fancy. The coating on the glass allows for easy cleaning and algae doesn't tend to grow on it much, keeping it clear looking and clean. A must have for all shrimp tanks.
MISC
12G Club Stickers!!!
[STRIKE]$4[/STRIKE]
$2
each (1st class shipping included) :hihi:
==================================
Shipping Rates:
(1)
$5
and Up - 1st Class Bubble Mailer
(2)
$6
and Up - Parcel | Box
(3)
$7
and Up - Priority | Flat Rates
*
DISCLAIMER
* If you choose to ship via 1st class method, I can not guarantee no cracking, breaking, crumbling, etc. of any of the listed items due to the way they are handled by the USPS. If you want to make sure they are in perfect shape upon arrival, I would suggest using the boxed mailer. I will only guarantee any of my items shipped out to you under priority (boxed) w/ tracking in which a full refund is issued for the item(s) damaged, lost or unusable minus the shipping charge of course. If it's not priority and not track-able I have no way of knowing where the package is once the package is mailed out. You must also provide a clear picture of the item(s) damaged within 24 hours since its delivered.