I'm moving & need to clean my tank out.
This goldfish is free under 1 condition: that it goes to a proper home with someone who can take care of him properly.
Pick up only in
Grand Rapids MI or Syracuse NY
.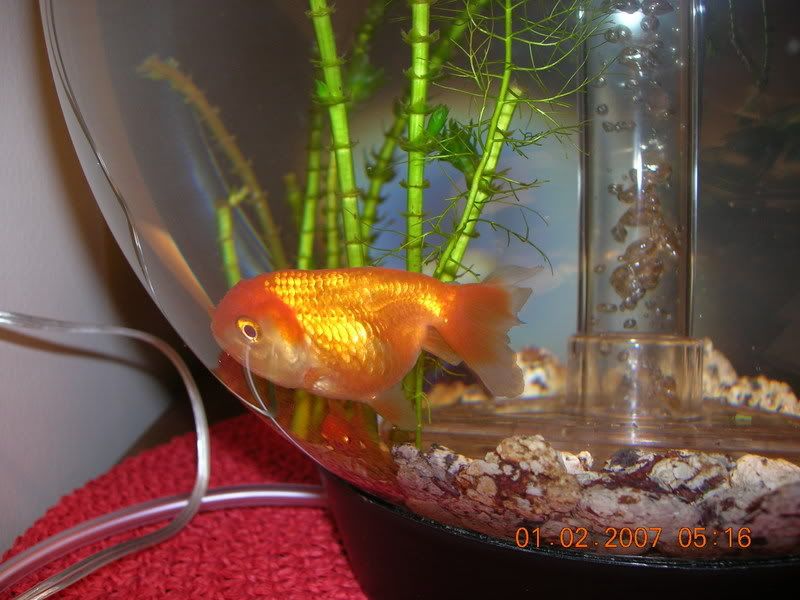 This is actually a bad picture - because of the bowl-shaped tank, you can't really see the goldfish.
Nevertheless, he's a real cute fish.
I will also include flakes.